The Haven Nation: Congratulations To Our 2nd Runnerup; on KingsChat Web
Congratulations To Our 2nd Runnerup; Zone A1 For Their Attendance In The Haven Daily Global Morning Prayers today. #TheHavenNation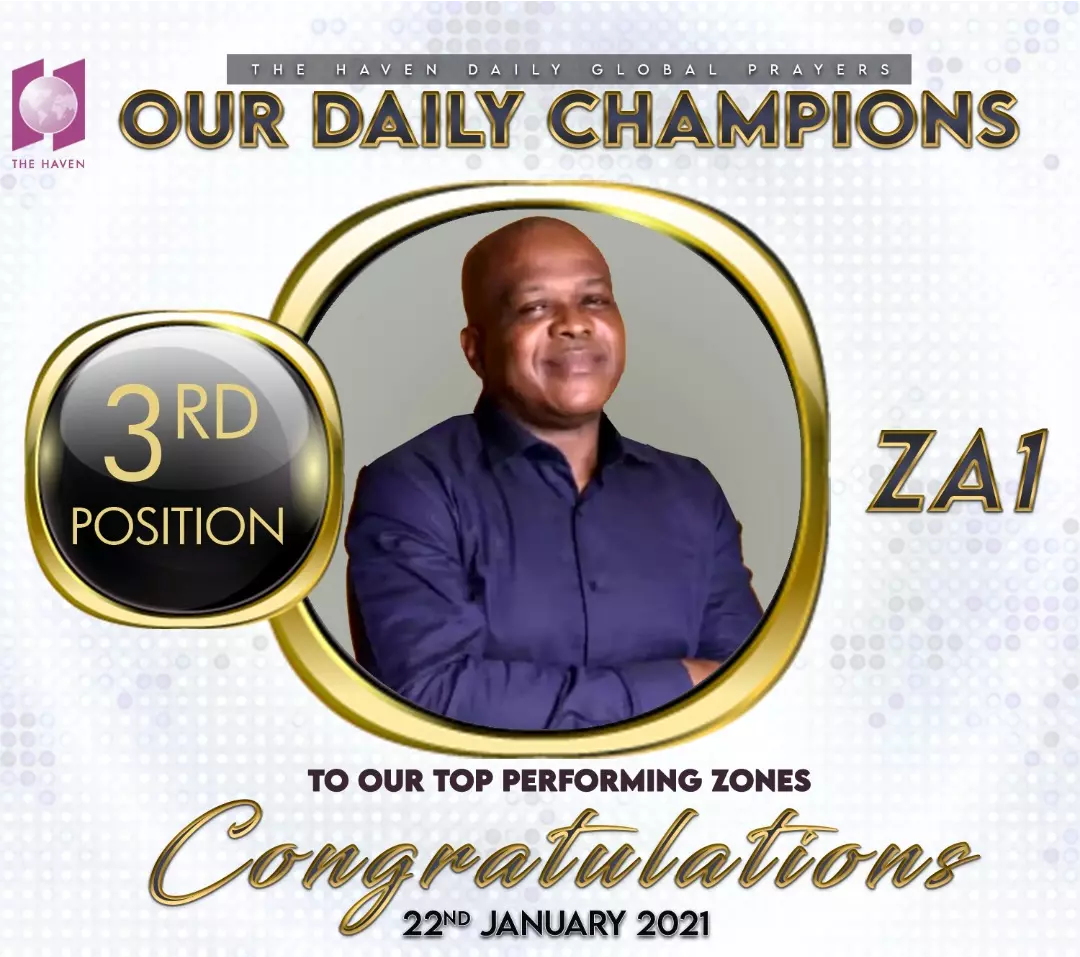 Thomas
commented:
Everyone is saying it's scam I can't believe I received $5,000 Bitcoins to my wallet just now from MrThomas fxgeorge plantform him can also help you make Profits MrThomas fxgeorgeWhatsApp+1 850739-1660
Congratulations To Our 3rd Runnerup; Zone E7 For Their Attendance In The Haven Daily Global Morning Prayers today. #TheHavenNation
https://enterthehealingschool.org/cyberchurch/ #hscyberchurch #healingtothenation
Happy Wedding Anniversary Esteemed Pastors Ambrose & Dupe Isesele. We Love You Dearly.
Congratulations To Our 4th Runnerup; Zone A4 For Their Attendance In The Haven Daily Global Morning Prayers today. #TheHavenNation
Nature of Perfection see next post
https://enterthehealingschool.org/cyberchurch/ #hscyberchurch #healingtothenation
THE HEALING SCHOOL PRAYER CONFERENCE Register now to attend the Prayer Conference @ prayer.enterthehealingschool.org/reg/HSPI Create your personalized Avatar @ http://enterthehealingschool.org/prayerconference/avatar/ #HSPC #healingtothenations #hsinfluencers
Congratulations To Our 1st Runnerup; Zone B1 For Their Attendance In The Haven Daily Global Morning Prayers today. #TheHavenNation