East Africa VZ 3: DAY 3 OF THE HEALING on KingsChat Web
DAY 3 OF THE HEALING STREAMS LIVE SERVICES WITH PASTOR CHRIS. Participating live from a Hospital Center in Mbale Uganda. #healingstreams #healingtothenation #livehealingserviceswithPastorChris #HSLHSTESTIMONIES #EWCAZ3 #Uganda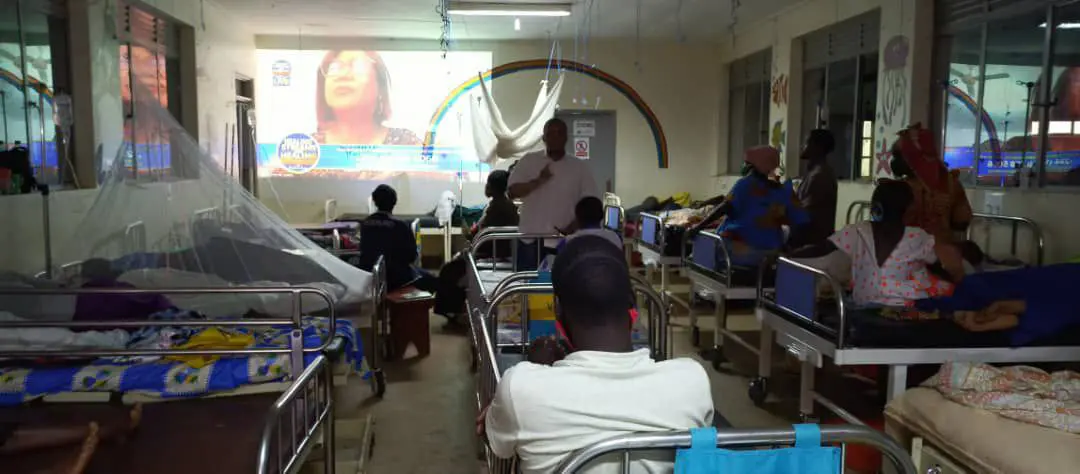 Akando
commented:
If you have bank account or Bitcoins wallet, I can teach you how to earn $5000+ with minimum start up amount of $500 just 7DAYS without sending money to me 100%percent legit profit secure, fast widraw with out no delay Ask me how....hity me up on WhatsApp+1 (678) 834-9786 and let's start winning... remember you're not paying any money to me, I only own 10% of your profits recoverd...
THE GRAND FINALÈ: HEALING STREAMS LIVE HEALING SERVICES WITH PASTOR CHRIS!!! We're set for an avalanche of Miracles! Participate LIVE on www.healingstreams.tv LIVE TRANSLATION ongoing in SHONA LANGUAGE! Taking healing to Billions around the world in the Language of their hearts! #HealingStreamsLIVE #Streamingin3000Languages #TNIGlobal
#LOVEFEAST @ #CEGLORYLAND How wonderful, how beautiful, when brothers and sisters "gathered to FEAST"! It's like costly anointing oil flowing down head and beard, Flowing down Aaron's beard...yes, that's where God commands the blessing... Psalm 133:1‭-‬3 MSG #EWCAZone5
Watching live healing service on revelation TV Glory to God.
#Healingstreamlive @ Federal medical centre healing centre Asaba, Delta state. #SEZ2
THE GRAND FINALÈ: HEALING STREAMS LIVE HEALING SERVICES WITH PASTOR CHRIS!!! We're set for an avalanche of Miracles! Participate LIVE on www.healingstreams.tv LIVE TRANSLATION ongoing in BAMBARA LANGUAGE! Taking healing to Billions around the world in the Language of their hearts! #HealingStreamsLIVE #Streamingin3000Languages #TNIGlobal
Day 3 of the Healing Streams Live Healing Services with our man of God Pastor Chris 💫🤩✨❤️🙌🏼🎉🥳 #HealingStreamsWithPastorChris #HSLHS #BLWUKZONEB #Blwcampusministryrockstm
#LIVENOW We Love Pastor Chris Like Kilode. Live Participation from CE OWERRI 1 HEALING STREAMS LIVE HEALING SERVICES with the Man of God Pastor Chris Hallelujah!! #CEOwerri1 #Healingtothenations #6billionMandate
GRAND FINALE OF JULY 2021 HEALING STREAMS LIVE HEALING SERVICES WITH PASTOR CHRIS 🌍 Participate Live On: www.healingstreams.tv Live participation from USA! Connect to the LIVE broadcast on www.healingstreams.tv or on the Healing School mobile app. ✅Send your testimonies to testimonies@healingstreams.tv ✅Sponsor the program @ www.healingstreams.tv ✅Host a healing center @ www.healingstreams.tv/virtualz It's your moment of blessing and joy speakable! #healingstreams #healingstreamstv #healingtothenations #LiveHealingServicesWithPastorChris