CE Lagos Zone 4: CELEBRATING AN ICON OF GRACE on KingsChat Web
CELEBRATING AN ICON OF GRACE HAPPY BIRTHDAY ESTEEMED BROTHER CAMPBELL EHI - WE LOVE YOU!!! 🎉🎉🎉🎉🎉🎉🎉🎉🎉🎉🎉 Thank you for all you do for the Gospel and outstanding commitment to the work of the Ministry... Your life is set on the path of ever increasing glory, and the wisdom of God guides you on in resounding success and victory always. HAPPY BIRTHDAY! We love you dearly. #CELZ4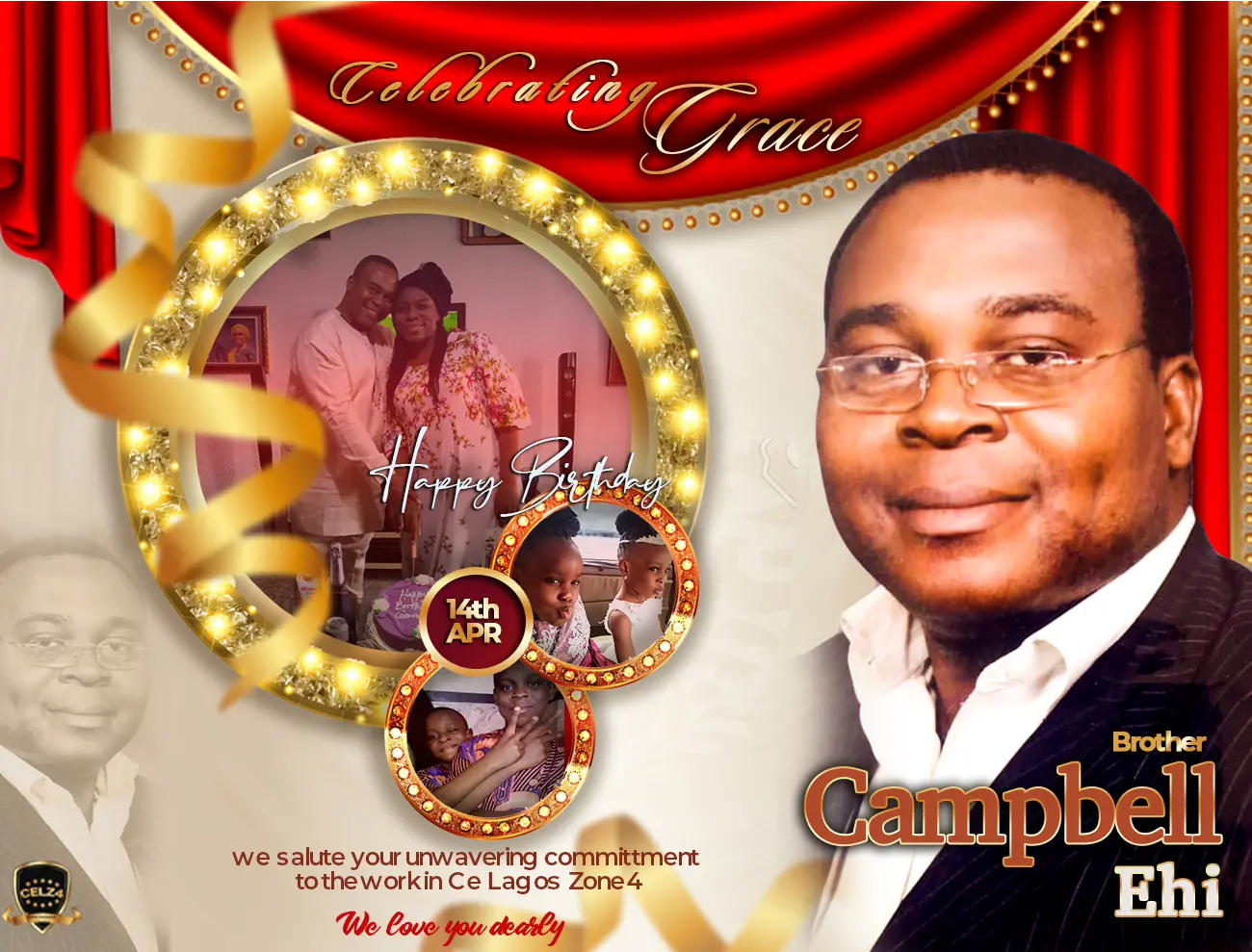 Glory to God all things belongs to us.I will never been broke.Halleluja.In Jesus Name I pray.Amen #ExposeonTruth #HappeninginApril #A21DayStudy #WatchonPDCLTV #WEZ4#germany🇩🇪 #CEOffenbach
#YlwWithPstChrisS3P3D2 #CEAbuDhabi🇦🇪 #UAE🇦🇪 #MEASIA🇦🇪🇪🇬🇮🇳🇮🇷🇮🇶🇮🇱🇰🇼🇱🇧🇲🇾🇲🇦🇵🇰🇵🇸🇵🇭🇶🇦🇸🇦🇸🇾🇹🇳🇪🇭🇩🇿🇹🇷🇧🇭🇴🇲 Hallelujah what a night! In the Name of Jesus Christ we subdued activities of d anthichrist in every nation! Thank you Pastor Sir!
God is The God of king chitoo...inflood of testimonies...indeed they were like they that dream
Nous louons Dieu pour sa vie, notre estimé pasteur Tony Aduroja! Vous êtes une bénédiction pour nous!.... Nous t'aimons.
https://conf.kingsch.at/c/olapagbojoseph/6394