HAPPY BIRTHDAY PASTOR CHRISTIAN - MY DEAREST SON! God's grace be multiplied towards you, as you keep up the good work. I love you dearly.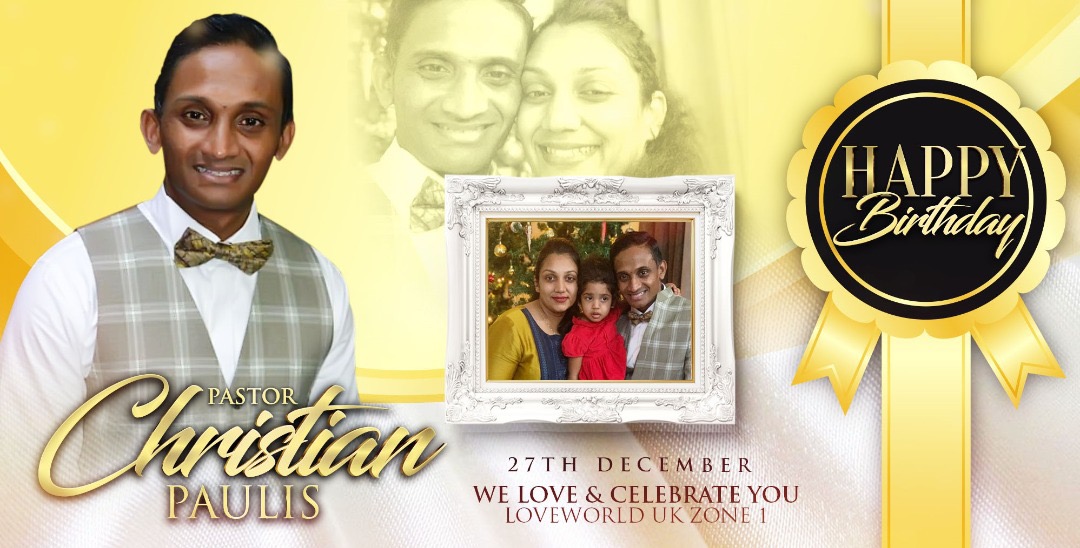 Donna Thompson
commented:
Happy Birthday Pastor Christian, I love you enjoy your day sir in Jesus Name. Amen &Amen
Pastor Tutu Ilonze
commented:
Happy birthday Pastor Christian Sir. Thank you for being such a great blessing. I love you dearly Sir.❤️
#MegaOnlineCrusade #Blwcampusministryrocks #BLWUKZoneA Sis Cassie is there, are you?
Soulwinning with RHAPSODY OF REALITIES in Malls And they that be wise shall shine as the brightness of the firmament; and they that turn many to righteousness as the stars for ever and ever. Daniel 12:3 KJV
#MegaOnlineCrusade #Blwcampusministryrocks #BLWUKZoneA
Click on the link below and take off🛫 https://ceflix.org/videos/watch/1852029
#MegaOnlineCrusade #Blwcampusministryrocks #BLWUKZoneA
Still on... BLWSA ZONE E preaching in Portuguese . Keep watching on ceflix https://ceflix.org/videos/watch/1852029 #BLWSAZONEE #BLWCAMPUSMINISTRYROCKS #megacrusadeonline
#MegaOnlineCrusade #Blwcampusministryrocks #BLWUKZoneA
#megaonlinecrusade #blwsazoneE #blwcampusministryrocks #portugese https://ceflix.org/videos/watch/1852029