Prince BediHene: The book of @princemantsebi Chapter on KingsChat Web
The book of @princemantsebi Chapter 18, verse 30 reads.. There was a man sent from God, whose name was #PastorChris, the same came to Accra, Ghana on 14th-16th Sept 2018 for #lpcghana2018. And His coming changed Ghana forever, turned me into another man, set me oncourse 4 life..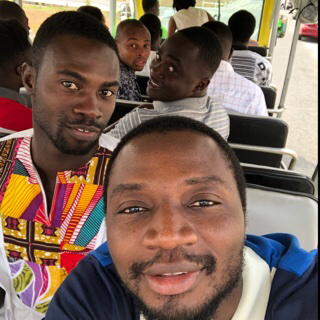 Celebrating An Icon A Pacesetter A Life Giving Spirit and A World Dominater #RevKen918
Happy birthday to our highly esteemed Pastor Femi Jegede.Thank you sir for your exemplary leadership. Your teaching has transformed us in somolu. I love you deeply sir.
Oh Wat a day the Lord has made, it's finally here Leaders and partners conference with Pastor Chris glorry 💃💃💃💃💃💃am so expectant and ready. Thank u Jesus for this opportunity thank you pastor Chris sir and thank you pastor Biodun sir . #LPC2018 #CeAccraghanazone #Cedansoman
The word of God is my Anchor There is GLORY for me at the END Gloryyyyyyyy
Reasons I ❤ PY. #98 She brings out the best in us. #CEYORKGROUP #CelebratingPY #DBLESSEDANDDGREATTEENS #CESCARBOUROUGH #PY0912
I can hear someone saying enough of this ghana economy, let go settle this with Pastor Chris 😂🤣😂😂 #CopiedfromMyEarsWai🤪😂🤣 Running 🏃 to LAA
Just 2 days to go. #NNGC2018 #Wordmission #Blwnorthampton #Ukzone2
Glorrreeeeyyyyy! The day of the manifestation of the glory of God in Ghana is finally here! I'm ready!!! #LPCGhana2018 #CeAccraGhanaZone #LAATeensChurch