Happy Perfect Birthday To Adorable Intelligent humble and Smart Daughter Of Zion. Thank you for being so exceptional. Thank you for loving the Lord so passionately. Your best is yet to come. I love you dearly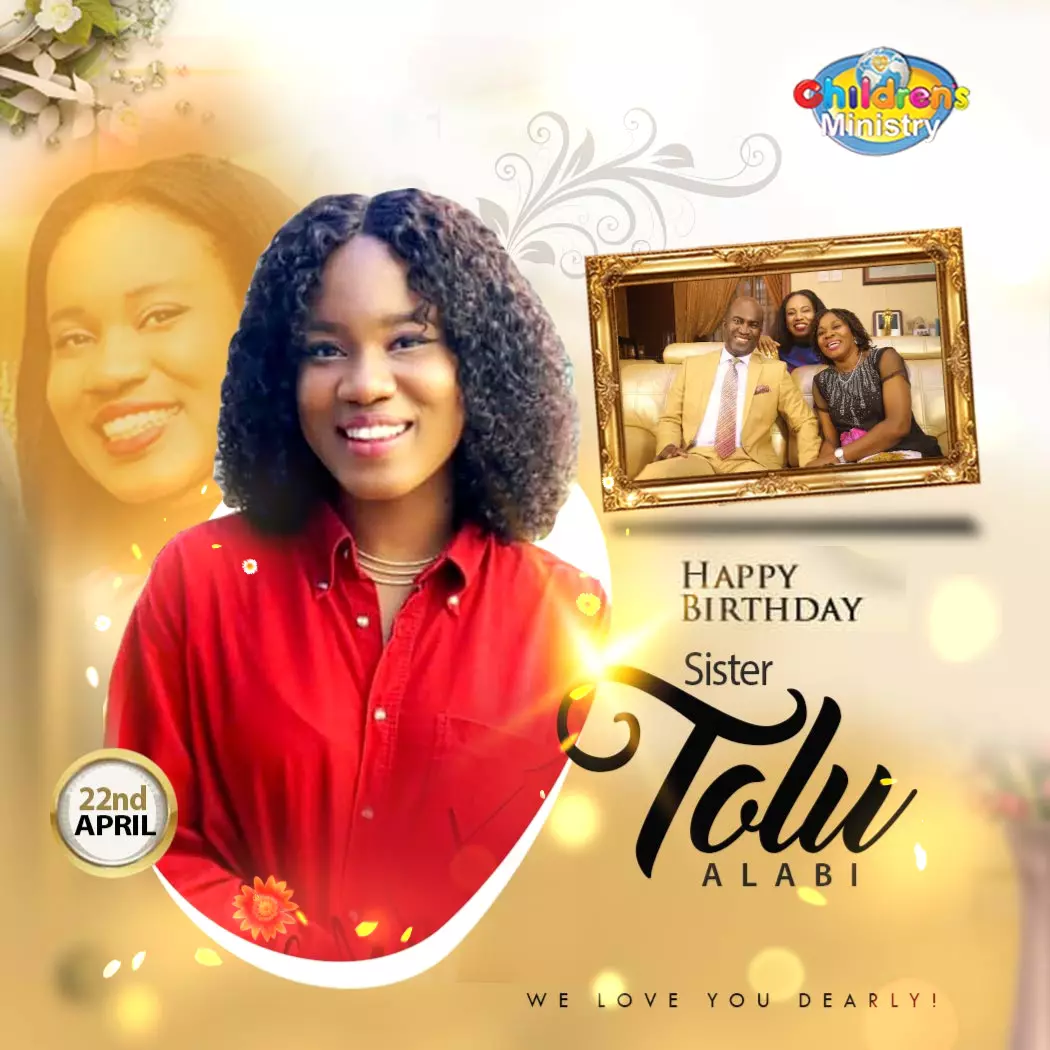 The heart of God Blessed be God Thank you so very much Pastor Sir Action!! Action & Action !!! #sazonearhapathon #1millionoutreaches #blwsazonea #blwcampusministryrocks
Happy Perfect Birthday To Adorable Intelligent humble and Smart Daughter Of Zion. Thank you for being so exceptional. Thank you for loving the Lord so passionately. Your best is yet to come. I love you dearly
I am ready--The world book day
Watch an awe inspiring message on grace with the highly esteemed Pastor Seyi Johnson. live NOW!!
Thank you Sir for the gift of life.
Happy Perfect Birthday To Adorable Intelligent humble and Smart Daughter Of Zion. Thank you for being so exceptional. Thank TB uh TTyou for loving the Lord so passionately. Your best is yet to come. I love you dearly
Happy birthday excellent sister Tolu. God bless you 🎊🎊🎉🎉🎉🎉🎉🎁🎁
Celebrating a brother so dear, so dedicated to service, so hilarious, so fun-loving, so helpful...Happy birthday dear brother Wole. Thank you for all you do. Congratulations on your new level of glory and increased grace. I love you.
Still celebrating my dear sister. Pastor Ehinome A. I love you plenty. Mwah!