Venissa Flourishing Collins: #8daysofmeditation DAY1 ✅ done Thank on KingsChat Web
#8daysofmeditation DAY1 ✅ done Thank you Pastor TT Something U said today that got my attention,U read Ezra 6v14 and you said "keep your attention on what the Prophet says" Hallelujah I'm Focus! I'm rdy 4 all God has prepared for me! #myyearofpreparation #cendgmtl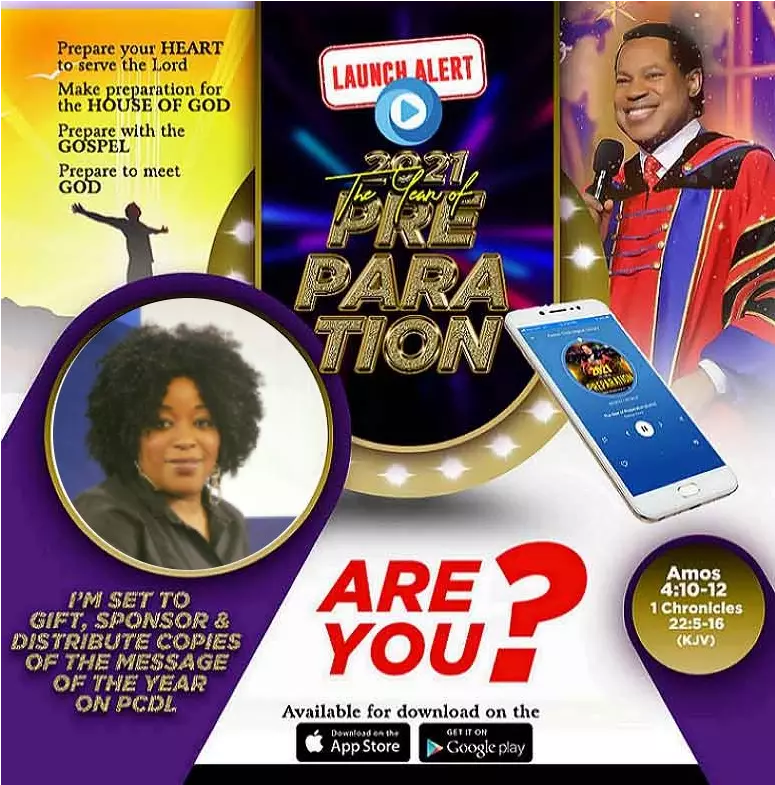 📌Angels are preparing people all over the world. The Lord is coming soon. Day 1 of the #8DAYSOFMEDITATION is still up. Have you done your study? Click the link to participate👇👇👇 https://pastorchrisdigitallibrary.org/8dom/cesaz3
CHRIST IS MY WISDOM, I AM WISE!
Day:1 When you are in Sync With the Spirit of God, you are in a Place of Perfection. #CEPerth #CEAustralia #8DOM #DaysOfMeditation
Day 1: Done ✅ . A Time of Preparation. As I continuously meditate on the word, I am in synch with the Spirit of God at all times. #8daysofmeditation #pcdl #yearofpreparation #ceaustralia #ceperth
#StudyingNow #8DOM #2021TheYearOfPreparation #WatchOnPcdlTV #Get2021MessageOnPcdl Online study of 8 days of meditation.
Time to pray, join me if You are awake 03:10 - 04:10. Let make power available.