Pray-A-Thon 2020 - Lunes 2 de noviembre Alabado sea el Señor por el glorioso Servicio de Comunión Global que se llevó a cabo ayer. Es nuestro Mes de Alabanza, y alabamos al Señor en victoria durante todo este mes, proclamando Su gloria y declarando Sus excelencias sin cesar. Mira los aspectos más destacados del servicio en las noticias de Loveworld en http://loveworldnews.com, y más en Hello Loveworld en http://helloloveworld.tv, durante la semana. La sabiduría preserva, promueve, honra, trae gracia y gloria; por tanto, anda hoy con sabiduría. Obtén más información en la Rapsodia de este lunes. Obtén la nueva edición de noviembre para adultos, adolescentes y niños en la tienda de tu aplicación Rhapsody o visita http://rhapsodyofrealities.org. El Salmo 33: 1-5 dice: "Regocijaos en el SEÑOR, oh justos; porque hermosa es la alabanza de los rectos. Alabad a Jehová con arpa; cantadle con salterio y con diez cuerdas. Cántale un cántico nuevo; toca hábilmente con júbilo. Porque la palabra del SEÑOR es justa; y todas sus obras son hechas en verdad. Ama la justicia y el juicio; la tierra está llena de la bondad del SEÑOR ". En nuestros momentos de oración de hoy, oraremos fervientemente en lenguas del Espíritu, y también intercederemos por todas las naciones de los hombres y sus líderes de acuerdo con 1 Timoteo 2: 1-4. Da gracias y alaba al Señor con los versículos anteriores de las Escrituras, porque el Señor es poderoso, y su propósito de justicia permanecerá para siempre. ¡Aleluya! Dios te bendiga.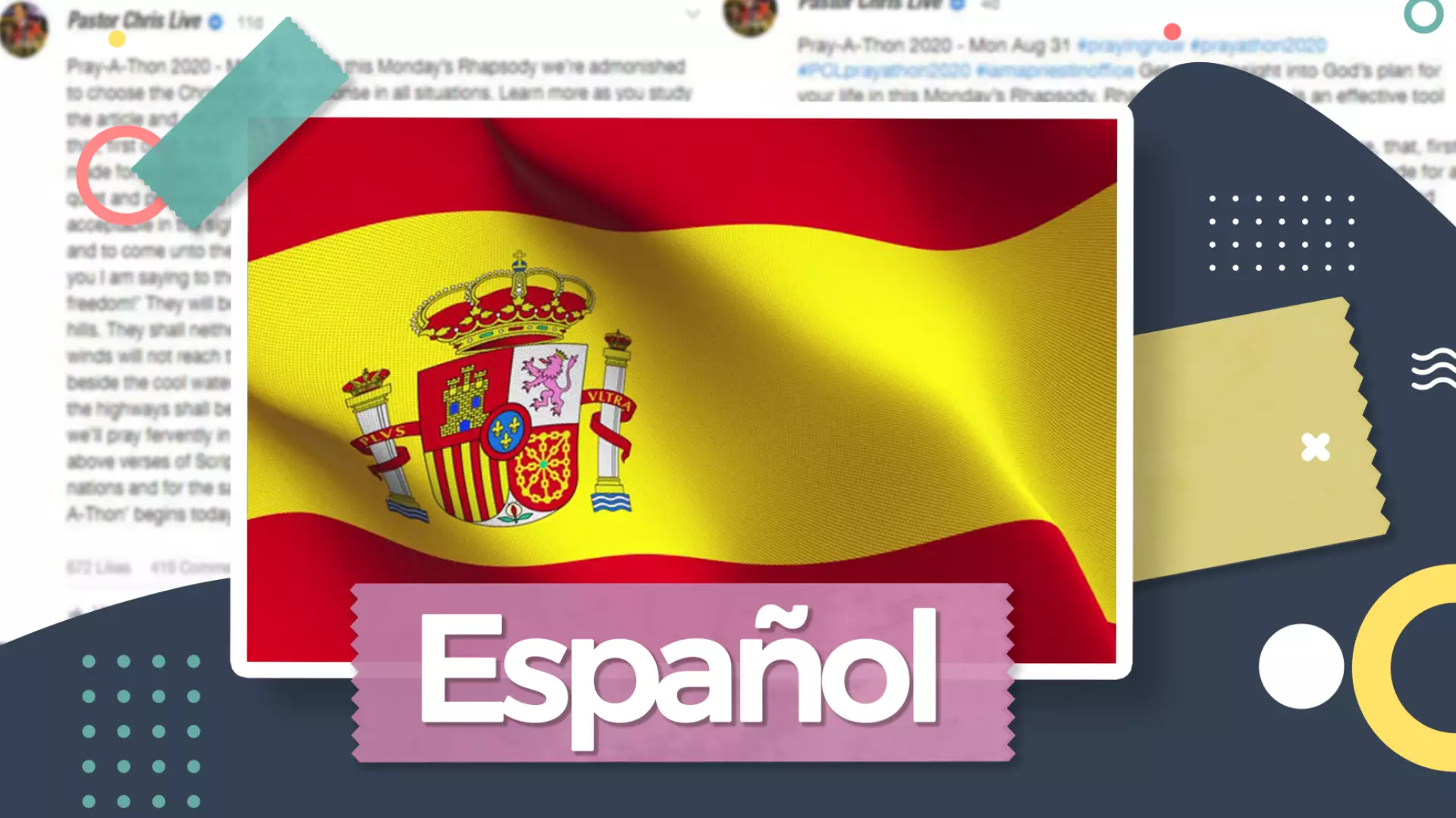 STILL CELEBRATING.... Happy Birthday to our dear Esteemed Pastor Nwije Orji. We love you so dearly. #CEPHZONE3
I have registered https://bit.ly/324Ip0F Do you want to grow your church and your ministry ‼️https://bit.ly/324Ip0F Are you looking at opening new churches. https://bit.ly/324Ip0F Here's an opportunity to sit and learn from the Director of Rhapsody of Realities Pastor Yemisi. https://bit.ly/324Ip0F SIMPLY REGISTER‼️https://bit.ly/324Ip0F
Day of Bliss with Pastor Tony i am ready and excited .
I have registered https://bit.ly/324Ip0F Do you want to grow your church and your ministry ‼️https://bit.ly/324Ip0F Are you looking at opening new churches. https://bit.ly/324Ip0F Here's an opportunity to sit and learn from the Director of Rhapsody of Realities Pastor Yemisi. https://bit.ly/324Ip0F SIMPLY REGISTER‼️https://bit.ly/324Ip0F
#Photospeaks More photos from the Super Session with the Esteemed Director, Church Growth International, Pastor Lanre Alabi. #UnstoppableChurchGrowth #CGI #CELZ1Rocks
I have registered https://bit.ly/324Ip0F Do you want to grow your church and your ministry ‼️https://bit.ly/324Ip0F Are you looking at opening new churches. https://bit.ly/324Ip0F Here's an opportunity to sit and learn from the Director of Rhapsody of Realities Pastor Yemisi. https://bit.ly/324Ip0F SIMPLY REGISTER‼️https://bit.ly/324Ip0F
I have registered https://bit.ly/324Ip0F Do you want to grow your church and your ministry ‼️https://bit.ly/324Ip0F Are you looking at opening new churches. https://bit.ly/324Ip0F Here's an opportunity to sit and learn from the Director of Rhapsody of Realities Pastor Yemisi. https://bit.ly/324Ip0F SIMPLY REGISTER‼️https://bit.ly/324Ip0F