Beverly Abel: My expectations have been surpassed on KingsChat Web
My expectations have been surpassed beyond my understanding!! I'm so thankful to Pastor Chris and Pastor Chike for this amazing opportunity ❤️❤️ #TieConUSA #FireInTheUSA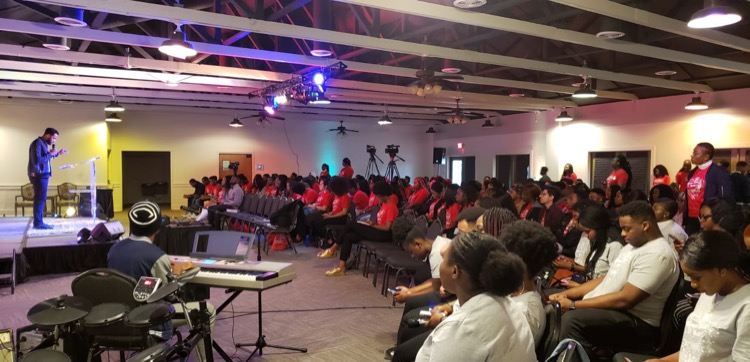 ADEYEMI SHARON
commented:
** JAMALIFE HELPERS GLOBAL INVESTMENT LTD ** *This is an investment package, where small and earn X2% of whatever you donated. This platform it was consult and supported by the *Cooperative Affairs Commission Of, Federal Republic Of Nigeria the insurance company's* **Who is the founder of Jamalife Helpers Global Jamalife Network is owned by Mr. kurt Maes from Belgium** *NO SCAM ❌❌❌ *NO FAKE ❌❌❌ *WHY SOME PEOPLE STAY BROKE!* 1. *Full of Doubt* 2. *Fear of other failed businesses* 3. *Comfortable with being broke* 4. *Keep looking for proof / results* 5. *Always scared to take risk and always thinking negatively* 6. *Always waiting for someone else to succeed first before joining... *when they can be the successes themselves* *Be positive dear!* 7.*Risk is one of the things in life one need to take in life!* 8.*My brother and sister with God all things are possible by the grace of God!* The journey of a thousand mile begins with THIS, 10K AND GET 20K 15K AND GET 30K 20K AND GET 40k ₦25K AND GET ₦50K ₦30K AND GET ₦60K ₦35K AND GET ₦70K ₦40K AND GET ₦80K 45K AND GET 90K 50K AND GET 100K 100K AND GET 200K 200K AND GET 400K 300K AND GET 600K 400K AND GET 800K 500k AND GET 1.M WHY THE PAYMENT IS COMING QUICK IS A PIER TO PIER BUSINESS CALL ME ON THIS NUMBER (08039401886) (IN JUST 25MINUTES OF YOUR INVESTMENT YOU WILL RECEIVES YOUR PAYMENT)
#TIECONFERENCE2019 #Tieconference
#TIECONUSA #Team3 #GoldenLights
Highlights - Rhapsody of Realities Global Cumulative Launch with Pastor John #SouthEastRegion #RhapsodyofRealities picture speaks....
Life with God is an achieved life , what a time with God today by winning and winning for God in respect of day of bliss
Hold on to God's report, don't digest what the devil is saying. The life of faith will bring you out; it will cause you to fulfill all that God has for you. Joshua 6:1,2 says "look sharp", God has already given it to you; that which you've believed God for. So many times God tells you something, you are looking for the sense in it; No, it ought not to be so. God expects you to live a consistent life of faith. To live without faith is like to drive a car without fuel, which is impossible.it is impossible to live life as a Christian without faith.
#TIECONUSA #CMDinUSA #Montgomerycollege #TEAMFOTIA Glorrryyyyy