Pst Osagie Osaghae: Happy Birthday to my Beloved on KingsChat Web
Happy Birthday to my Beloved ,Wife and Twin Sister . You are such a Special Breed ,You have inculcated so much in you the messages of our MAN OF GOD REV CHRIS . What a Beauty you are ,Your Excellence and Love for GODs people is contagious. I celebrate you now and for all times .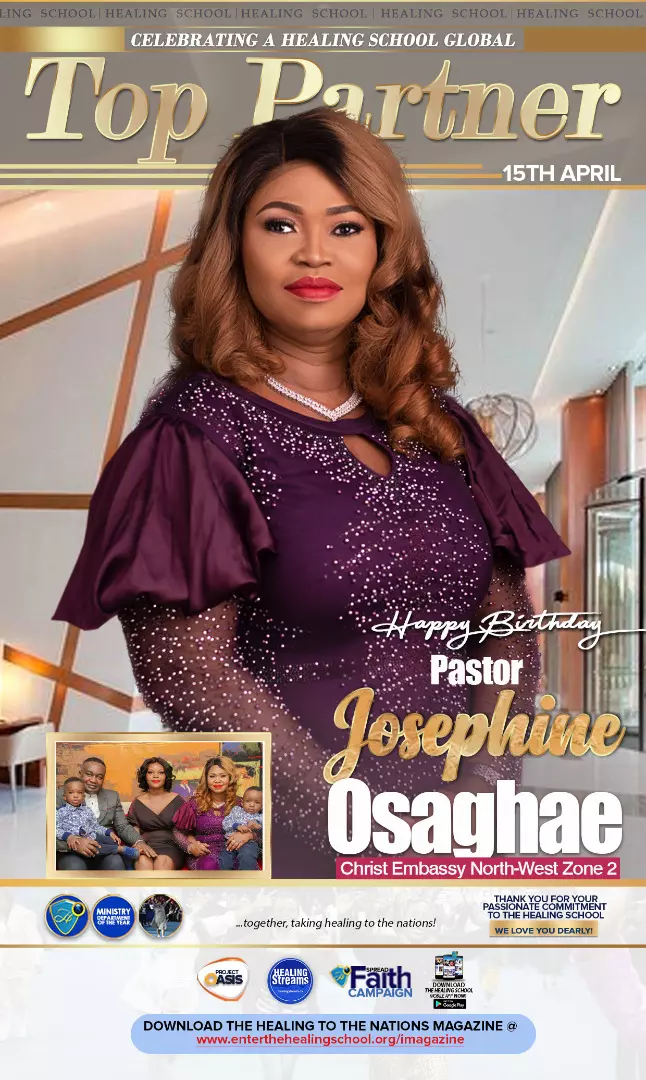 Thank you Pastor Sir for giving me this golden opportunity to serve in Ministry as such a time as this.. I am forever grateful Pastor Sir, The Word works
Fully geared up for this program! #DTP2021 #equipingthesaints #cemidwestzone #Warrisouthgroup #ceekpanreal #cemarinequarters
The Word of God travels through my entire spirit, soul and body The Word of God goes right into my cells and my bone marrow Cleansing me and refreshing me
Happy wedding anniversary to Pastor Don's family & Pastor Okey's family. The blessings and peace of the Lord is your experience continually in Jesus' Name. Amen
Happy Birthday wonderful Bro Kelvin Ibomor.. Our no. 1 CSO Midwest Zone. We thank God for you, your life & testimony of faith. God bless you richly & Grace be multiplied to you always.. Keep up your consistent Commitement & humility. #cemidwestzone #cesiluko1
The Word has gone forth concerning me. Thy Word is truth His truth is my shield and buckler This truth has saved me delivered me and protected me! Khalakhuzomanee!
All over the world The Spirit is moving All over the world As the Prophets said it all All over the world, there is a Mighty revelation Of the glory of The Lord As the waters cover the sea
Tonight am getting it all Am expectant Revelation is progressive Thank you Pastor Sir I have access to the regions by association
#KingschatRecommends HOW DO YOU READ YOUR RHAPSODY OF REALITIES. Credit: @cecptnorth Got great content? Hashtag KingschatRecommends to have your post considered for the next round of recommendations! 💫💃🏻🎉