A big Thank You to our esteemed Zonal pastor, Pastor Chuka Ibeachum for sponsoring Loveworld Ministry Programs. We love and appreciate you so dearly Sir. #Ministryprograms #YourLoveWorldS3P4 #WEZ4 #Theyearofpreparation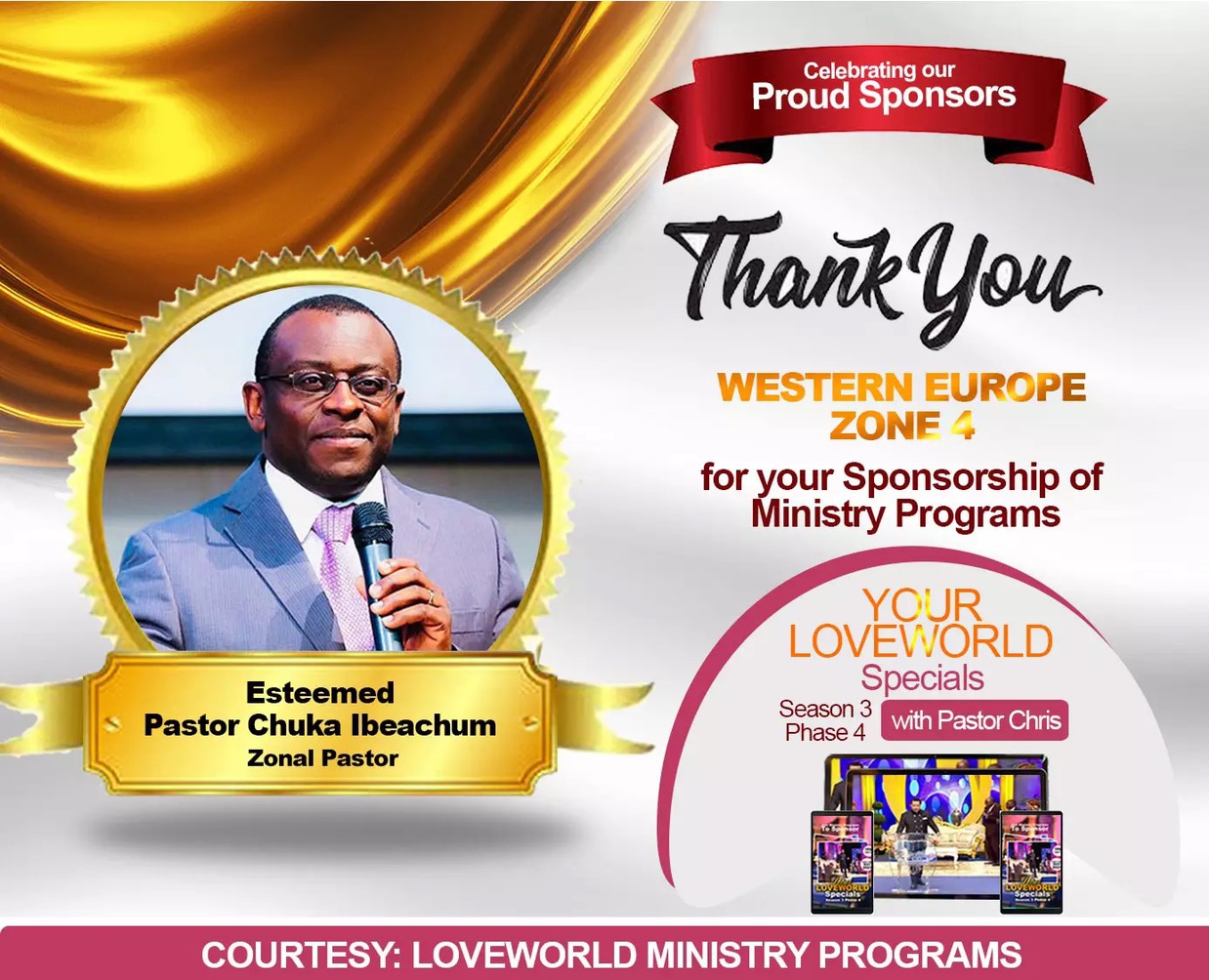 Pastor Benson izola lornar
commented:
Crypto fx trading... it's really lucrative way of earning consistent income weekly with just little investment and it doesn't require any experience, just step by step instructions.....It's an investment where you invest on bitcoins and the sum of bitcoins you invest in, will been process and doubled in a multiple in 7 days trade and then invested in the same account that you invested in again and again, you can invest with credible Asset traders and earn returns of....$300 to earn $3,000 ,400 to earn $4,000 , $500 to earn $5,000, $600 to earn $6,000, $700 to earn $700$ , $800 to earn 8,000, $900 to earn 9,000 $1000 to earn $10,000. All in 7days trade and 10% will be my commission and no extra payment before withdrawal.. De me on WhatsAp +1 (740) 651-1971
Hurrah!!! Let's celebrate the most loving and pure hearted Dcns Ati, a solution centre, a super woman and a souls magnet Above all, a lover of Jesus christ. Great is your peace my love. Have a very glorious and fulfilling year as you enjoy God's divine health. I love you 💋
I am down here for a serious relationship with a serious man that gonna lead us to married......chat with me if you are interested in me 💓
Happy wedding Anniversary Dear Pastor Dudley and Dcns Eki Increased grace and favour in your lives and yours is from glory unto glory I love you both
HAPPY BIRTHDAY to a special, excellent, and faithful pastor (Pastor Dr. Monica Tembo)... GREAT TESTIMONIES surround you... HAPPY BIRTHDAY!!!
Happy Birthday Pastor Ma🎉🎉🎉 Am forever Grateful Ma for your amazing Love towards Me, Thank You Ma for Continuously training me up Rightly.You are a perfect description of Grace and Excellence Ma. I forever Love You Ma. #CelebratingGrace #PPB18 #LoveworldZoneH