Favour: There is no other place on KingsChat Web
There is no other place had rather be than to be at deriso concert 10 November in the year of light, lifting up holy hands to my beautifier(Jesus). #derisoconcert #celz1rocks #loveworldimpactcentre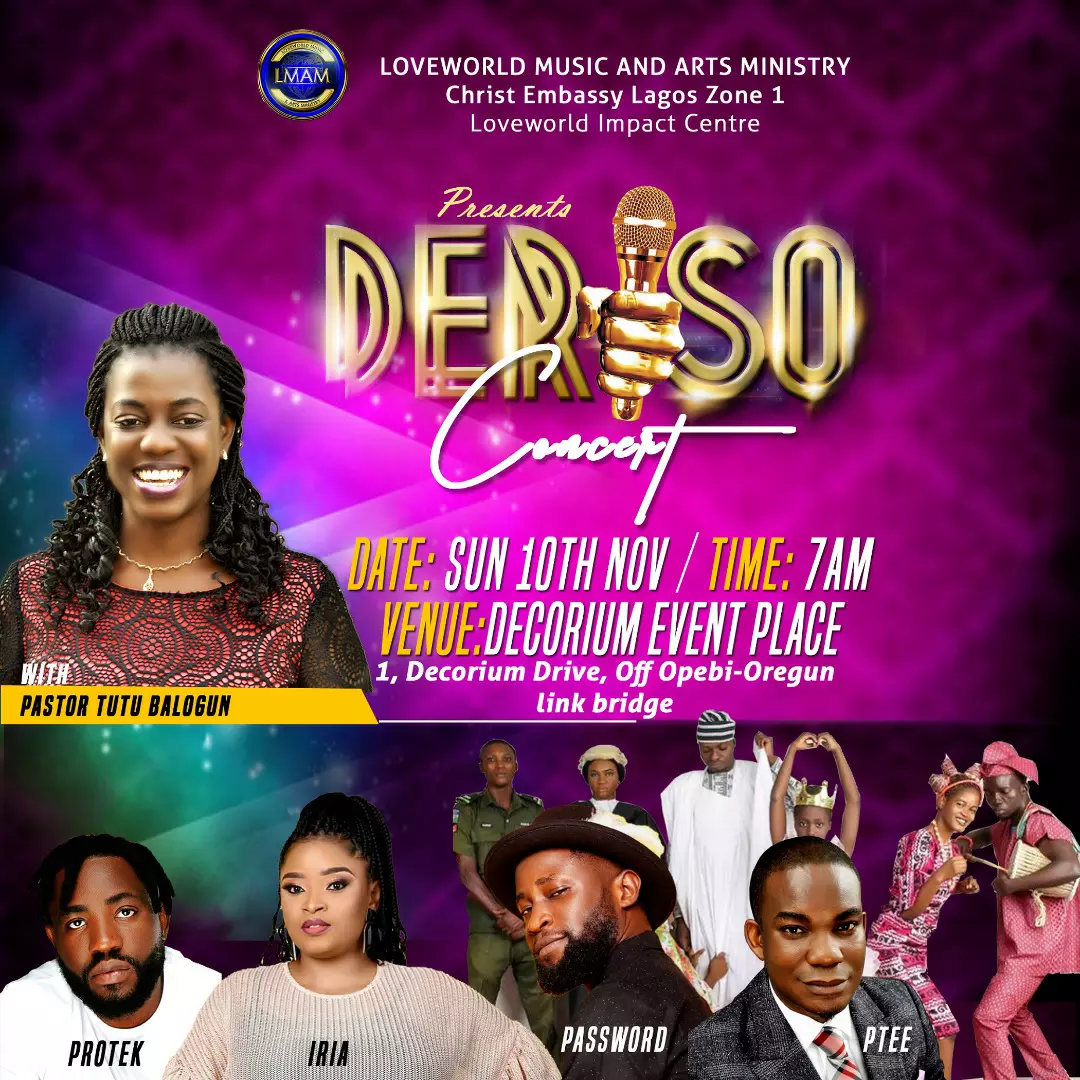 #BLWUKZoneA #ElohimNight #RhapsodyOfRealities #MessengerAngel #Monthofministry #LiveFromVenice
My strategy to get the attention of the public,before preaching the gospel,is singing.This is not my doing,but the ministry of the Holy Spirit.
This is How I go after my GOALS... I don't joke when I'm fully involved.🎯🎯😏 #IwinAlways #MindsetProgramming
#FIREDUPFORDERISO #DERISOTOOMUCH #LMAMUKZONE2 #ESSEXGROUP Few days left until the groundbreaking and extraordinary concert ever. Its going to be life changing.
✨A CE Kempton Park Production📽️🎞️ in Partnership with the Prowess Youth Organisation. The world needs to hear this🔊🌎. It will bless you✨. Link: https://youtu.be/0dspZqziiYw More info at www.prowessyouth.org #cekemptonpark #lwteensministry #sazone2 #Constellations