South East Region: BREAKFAST SPICE🍞🍞🍞🍷 Tuesday 19th, February on KingsChat Web
BREAKFAST SPICE🍞🍞🍞🍷 Tuesday 19th, February 2019. BE EXEMPLARY Do not be the Christian whose behavior and lifestyle are questionable. You can express the righteousness of God in all things and in every place. Find out how in today's article. Kindly visit http://bit.ly/ROR_SERegion to get a copy of Rhapsody of Realities today. God bless you.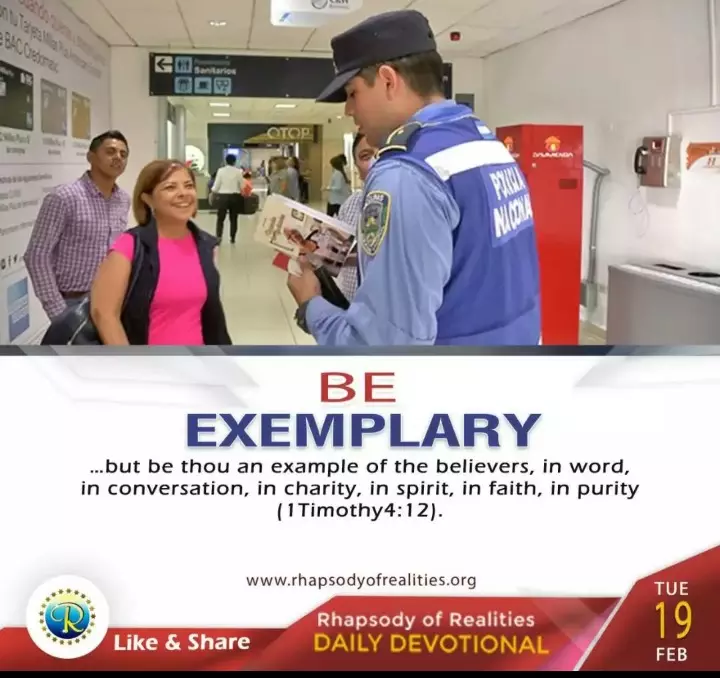 Kabayaaa! when eagles gather together it's just 💥💥🔥🔥 #CESCARBOROUGH #GOE
Celebrating dear Bro. Ebuka of the Most High!Thank you 4 your love for the Master and your labour of love in the House of God.Ever dependable,smiling and going about d Father's business.A city set upon a hill you are.The Lord is surely your portion. Keep Blazing!I love u dearly 😘
The gathering of the eagles 🦅🦅🦅 is a program set by the spirit. I am ready to receive the word, with meekness and gladness. My life will not remain the same. #CEScarborough #CECanada
Time to give and receive!! With #GOECAN, glory of the latter is always exceeding the formal. Thank you #revken sir for give us this opportunity of fellowship to receive lights and be edified. 🚀🚀🚀 #CESCARBOROUGH #CESCARBOROUGHGROUP #PSTJIDE #SOULWINNING #PARTNERSHIP #PSTCHRIS
https://www.kingsch.at/p/aDljNk1
Thank you Rev sir, for a program like this. The words that are coming, are able to give me more leadership knowledge, I will be empowered by the word, then I will be illuminated, to show forth signs and wonders. Thank you 😊 #GOECAN #CESCARBOROUGHGROUP
MY AFFIRMATIONS Tuesday19th February, 2019 My life is for the glory of God; I'm called to show forth His praise and express His righteousness on earth. I'm a light in a dark world, living out the divine life that I have in Christ, in Jesus' Name. Amen. Kindly affirm, like, share and comment. God bless you.
A Great Happy Birthday to our one of a kind, super dedicated, always loving, excessively talented producer/instrumentalist extraodinaire! Your irreproachable service to our MoG is without compare. May every seed sown bring forth a spectacular harvest! I love you big time, Twin!