Pastor Cynthia Saah: Pastor Annnnnnnnna my love! Happy on KingsChat Web
Pastor Annnnnnnnna my love! Happy birthday of perfection! It's such a joy to join the host of heaven to celebrate you today! Ooh congratulations on another great year 2021 of impact and exploit as the graces of God continues to fill your life. Thank you for being a dear Sister! A dear family. I love you forever!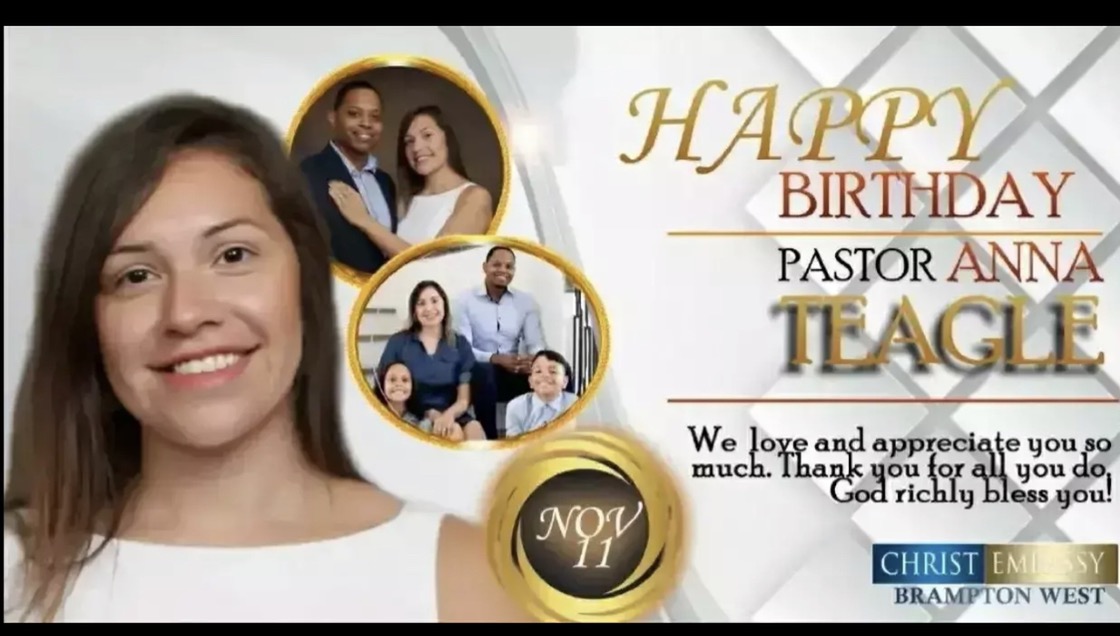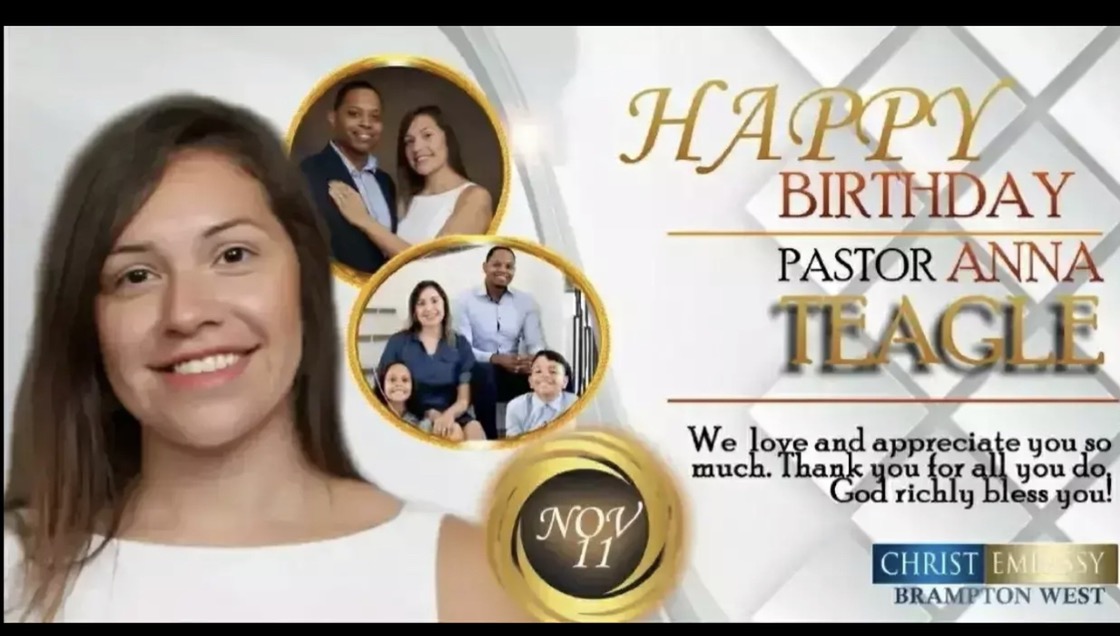 Happy Birthday Bro Muyiwa. You are an inspiration. A bright shining light displaying God's glory and grace. Thank you for your devotion and service in the house of the Lord. May God richly bless you today and all year.
Discover him for yourself, don't be told about him only. He is bigger than your dreams! #BEpraise #jointhepraisechallenge
Happy birthday dear Pastor Anna. You're always cheerful and gracious. Thank you for all you do in our region. It's from glory to glory, grace to grace, and success upon success for you. We love and celebrate you.
💥Celebrating one so dear to us, Happy Birthday esteemed Pastor Anna Teagle!💥 Thank your your loyalty and unrelenting commitment to the vision of our dear Man of God. Your love for souls is praiseworthy. You are an immeasurable blessing to us. Thank you for all you do in our Region. Keep Shining the Light of the glorious Gospel everywhere you are. We love you dearly. #Perfection #CECanadaBirthdays
Happy birthday dear Pastor Anna! You are a special sister with a beautiful soul. Congratulations on your new year full of the perfections of the Holy Ghost! Thank you for all you do in the Canada region and for our regional Pastor! I love you dearly! Happy birthday 🎈🎉🎁🎂🎊
Happy Birthday to my ever Shining, Glorious, Beautiful @pastorannamaria 🎉🎊🥳🤗! Thank you for the wonderful, loving, caring person you are. Ever steadfast, immovable, always abounding in the work of the Lord.What a glorious blessing you are to us. I love you mucho 😘
Teens Ministry Canada is #PrayingNow & our focus is our upcoming ITPLC program.⚡ Join us pray, sponsor & prophesy over this teens program. Honestly, this is a divine opportunity to change lives!⚡ #ITPLC #IPPC #IPPC2020 #ITPLC2020 #CECANADA #TEENSCAN #PRAYINGNOW #LWTEENSMINISTRY
GLORY JOINUS #ITPLC #IPPC #IPPC2020 #ITPLC2020 #CECANADA #TEENSCAN #PRAYINGNOW #LWTEENSMINISTRY #Cecalgary