Dianabasi Akwaowo: Happy birthday to my pastor. on KingsChat Web
Happy birthday to my pastor. Pastor you are God sent to us in Uyo. We celebrate your Light. We celebrate your perfection. We Love you. Happy birthday sir.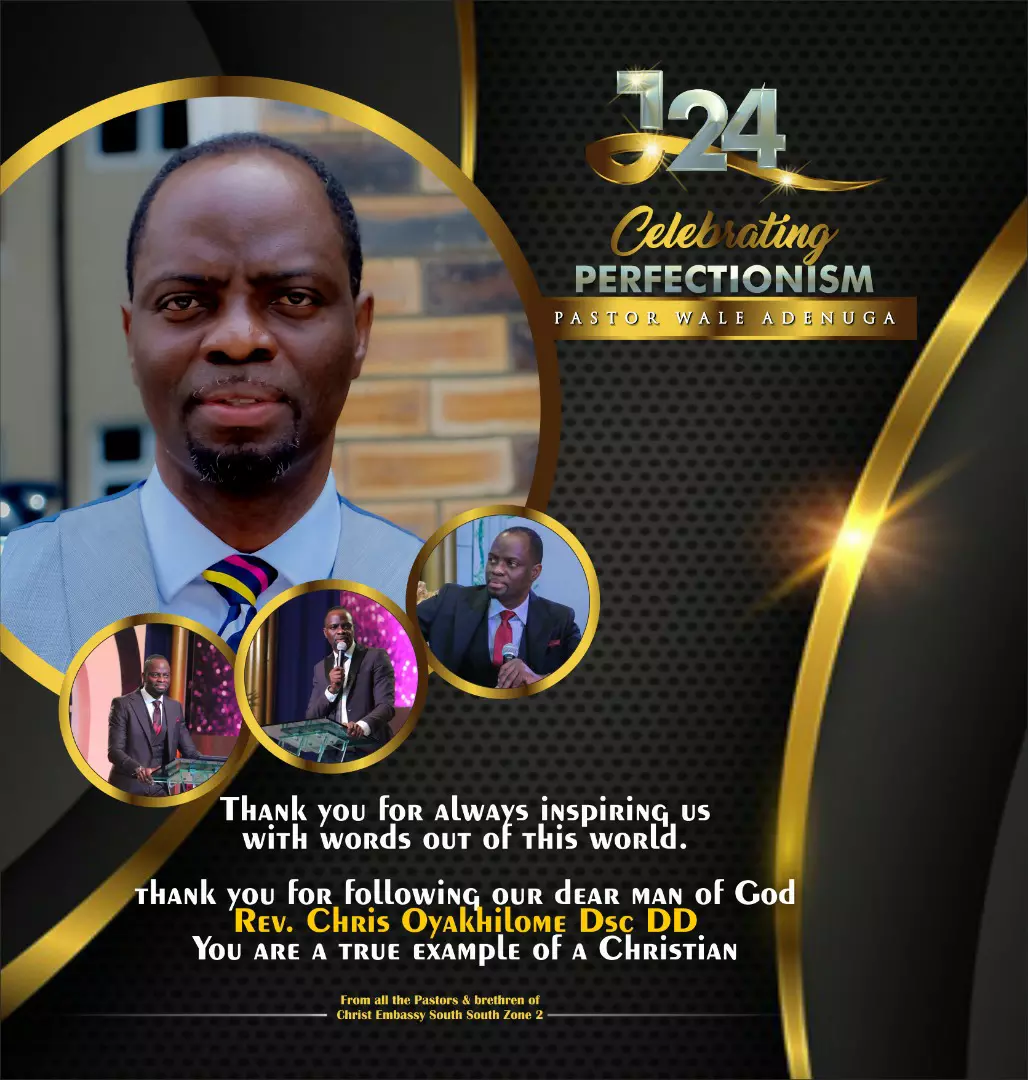 Richman udoh Jeremiah
commented:
Happy birthday pastor the God elite force. Thank you for very much for all that we have receive and learn and we will still learn and still receive from you, thank you sir we celebrate your perfectionalism
A special happy birthday to my highly esteemed zonal pastor with a calm spirit! You are full of God's wisdom! The Lord has perfected all that concerns you sir! We love you sir! Christ Embassy Model Church
🥇 BLW ZONE J Creative Arts Academy ...Our Guys Are On Fire!!!🔥 After a very very successful CREAM YOUR DREAM 2.0 several Creative Arts Ministers, Talents, and Gifts have risen. What a blessing to the Kingdom they have become. Glory to God! #creamyourdream #blwzonej #blwzonejcreativeartsacademy
All limitations are gone from my mind! I can, and would be all that God wants me to be. I'M A SUCCESS!" Glory to God!
Happy birthday to my highly esteemed zonal Pastor. You have beautified our lives. You are God's answer to us. #CE AKA ROAD
#iamprayingwithPastorChrisLive #PCLprayathon2020 #prayathon2020 #iamapriestinoffice #CESAZONE2 #sunninghillgroupteam29
"Les yeux tournés vers toi, Seigneur mon Dieu, j'ai recours à toi" (Ps 141.8). En fixant ton regard uniquement sur Jésus, tes craintes s'envoleront. PassLeMot
I celebrate liquid love I celebrate Christ in you I celebrate perfectionism I celebrate my highly esteemed zonal pastor, Pastor Wale Adenuga #pwalesJ24 #SSZ2
JOY UNSPEAKABLE; FULL OF GLORY! I was glad when they said to me ... Let us go to Brass Island .... Night of Bliss Brass. 😊😊 #nobbrass #cebayelsa
SPECIAL SESSION WITH NAMIBIA GROUP TEAM 28 #iamprayingwithPastorChrisLive #PCLprayathon2020 #prayathon2020 #iamapriestinoffice #CESAZONE2