ABUJA MINISTRY CENTRE : DISCLAIMER: IMPERSONATION AND FRAUDULENT ACTIVITIE on KingsChat Web
DISCLAIMER: IMPERSONATION AND FRAUDULENT ACTIVITIES WITH KINGSCHAT ACCOUNTS CREATED IN THE NAME, 'REV. TOM AMENKHIENAN' Greetings in the name of our Lord Jesus Christ. This is to bring to your attention, the discovery of diverse accounts opened recently on KingsChat in the name of the Highly Esteemed Rev. Tom Amenkhienan. Observation of the activities of the operators of these accounts reveals that they are fraudulently soliciting for donations in the guide of raising funds to assist a member who is hospitalised. The @-usernames of the accounts so far discovered are as follows: @revtom_amen, @rev.tom_amen2, @rev.tom_amen001, @revv.tom_amen1 and @revtomamen2. Possibly, other accounts exist, or may be yet created for the same fraudulent purpsoe. You are therefore by this notice, kindly informed that the Highly Esteemed Rev. Tom does not operate a KingsChat account in any of these names, and certainly WILL NEVER send a broadcast or a direct message to anyone to request for financial donations of any sort. Please do not be deceived by the language or urgency of the communication under any circumstances. EVERY such message or request is the work of fraudsters and scammers, seeking to take advantage of our brethren. Furthermore, if you have responded to any such request and parted with funds, please urgently contact the following KingsChat user: @amcoftp, for guidance. Please be watchful, and take advantage of the 'report user' and 'block user' options on KingsChat to call the attention of KingsChat Admin to accounts that send you suspicious and spam messages. Thank you and God bless you.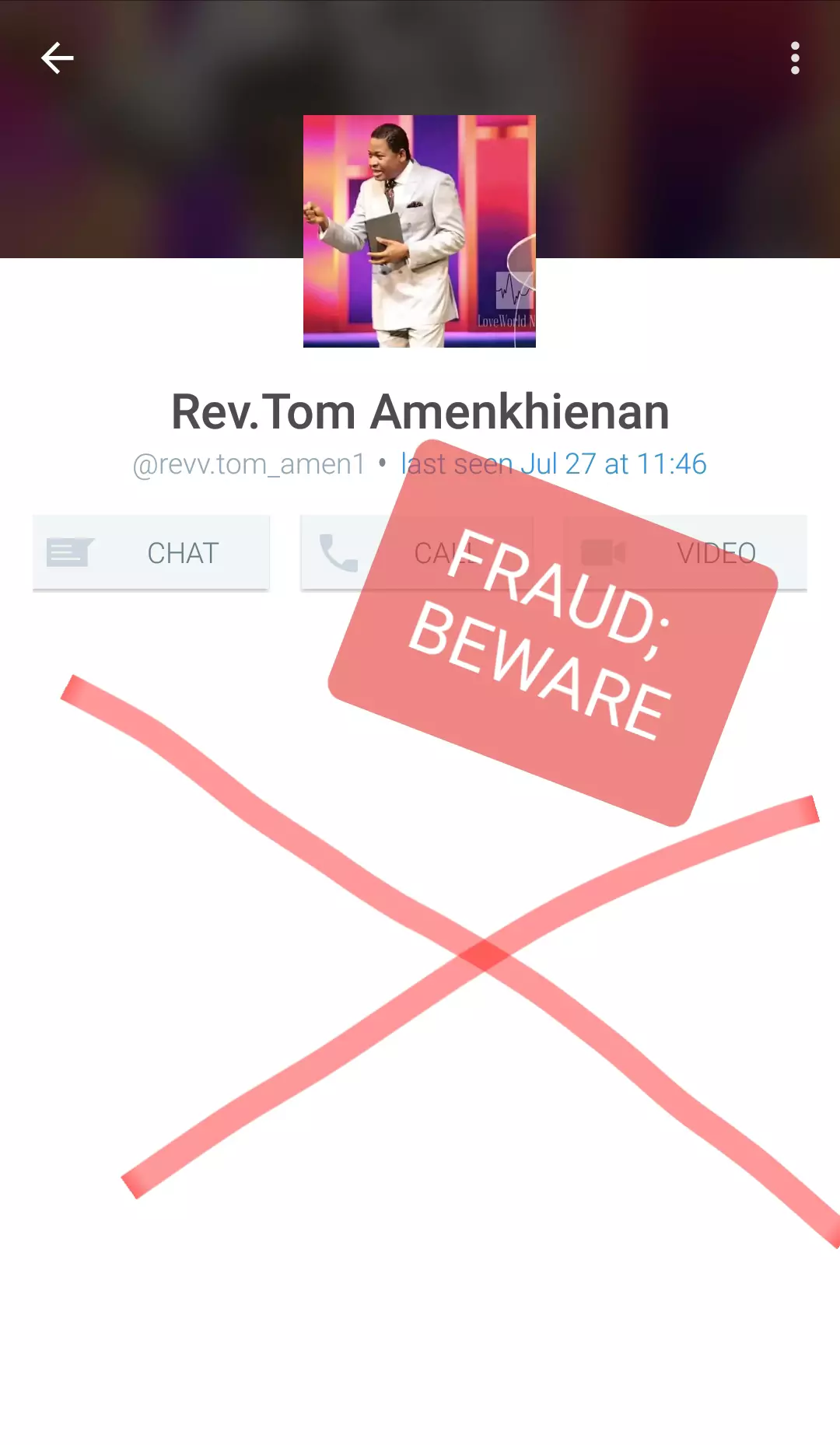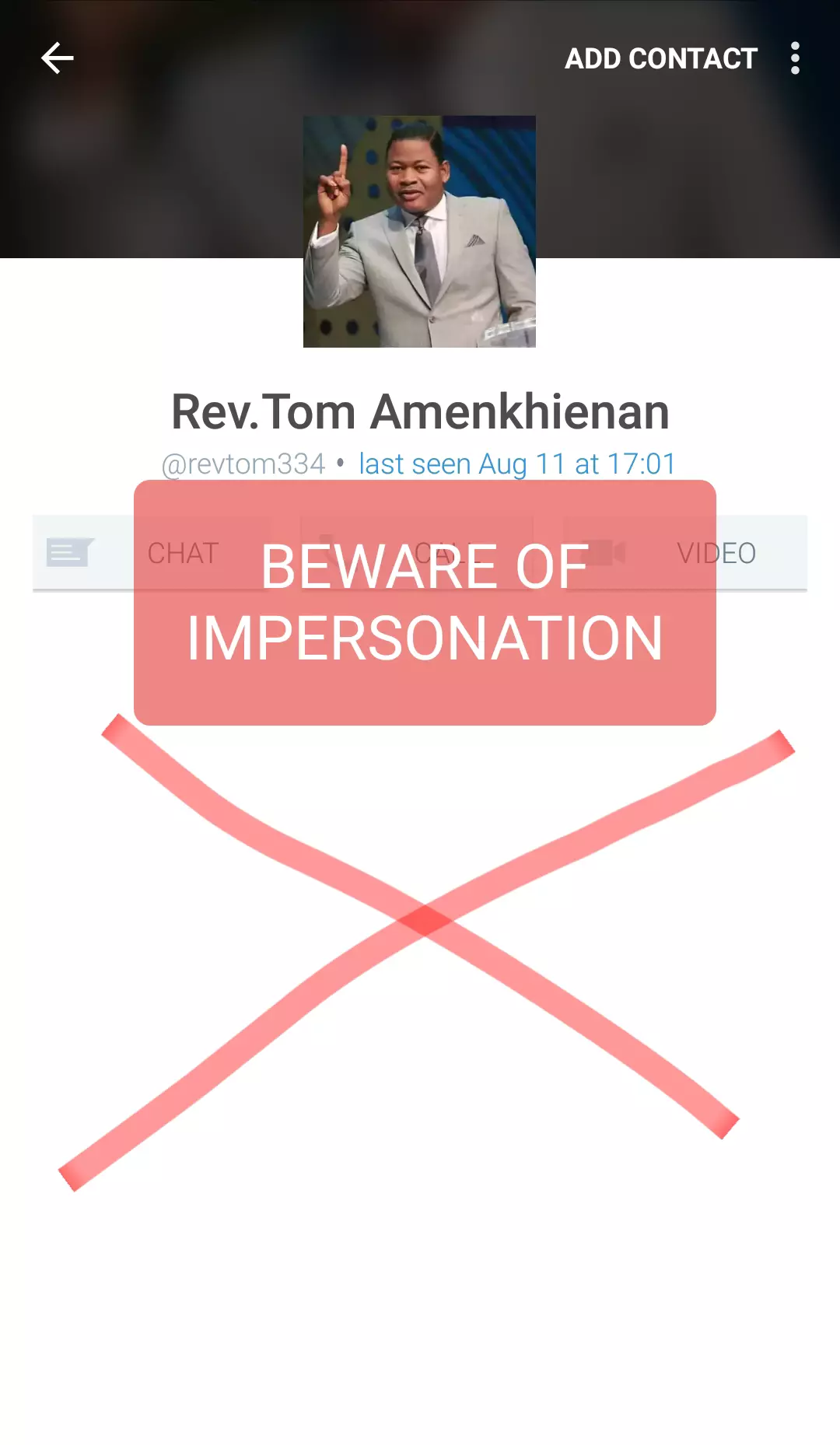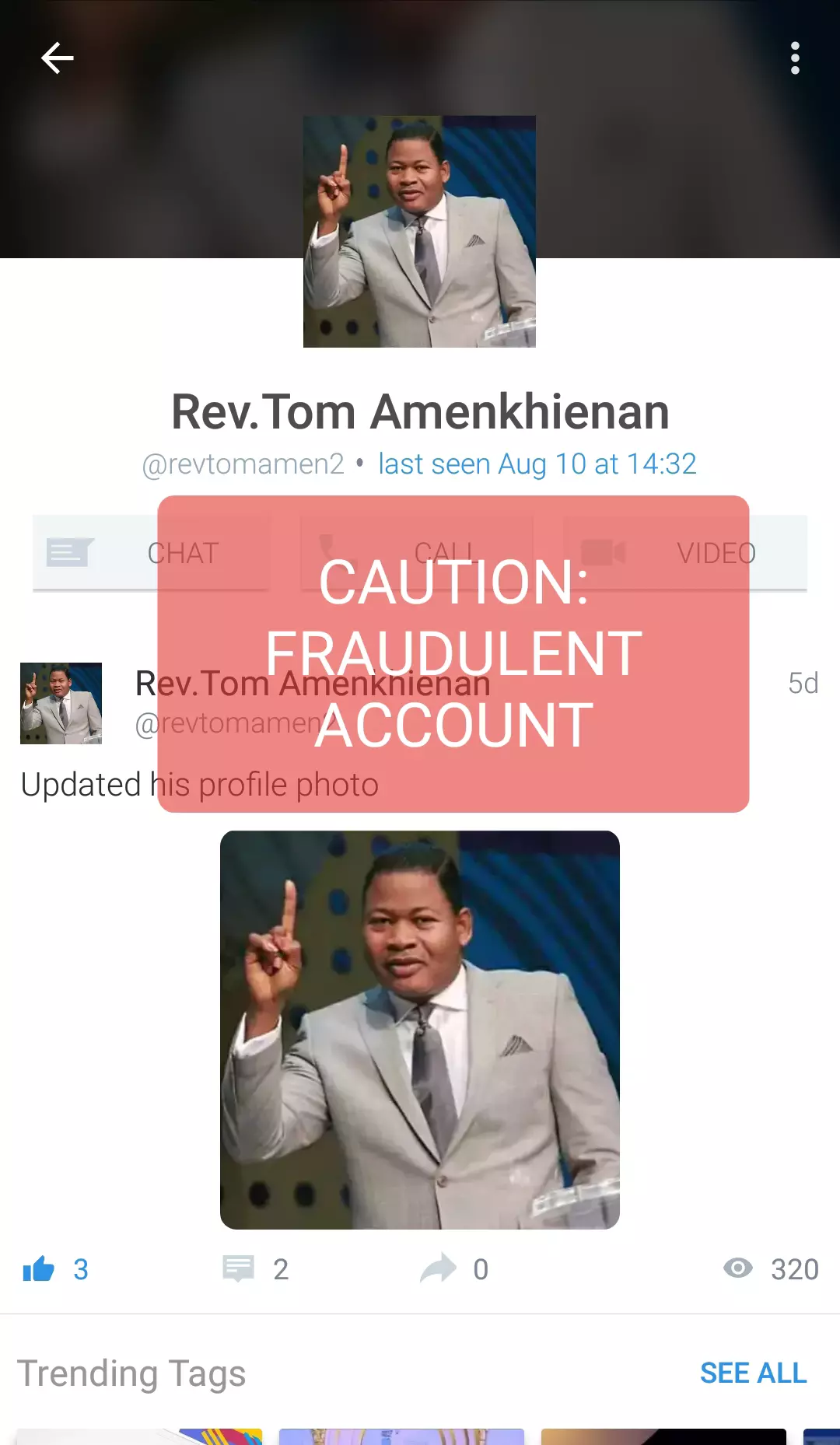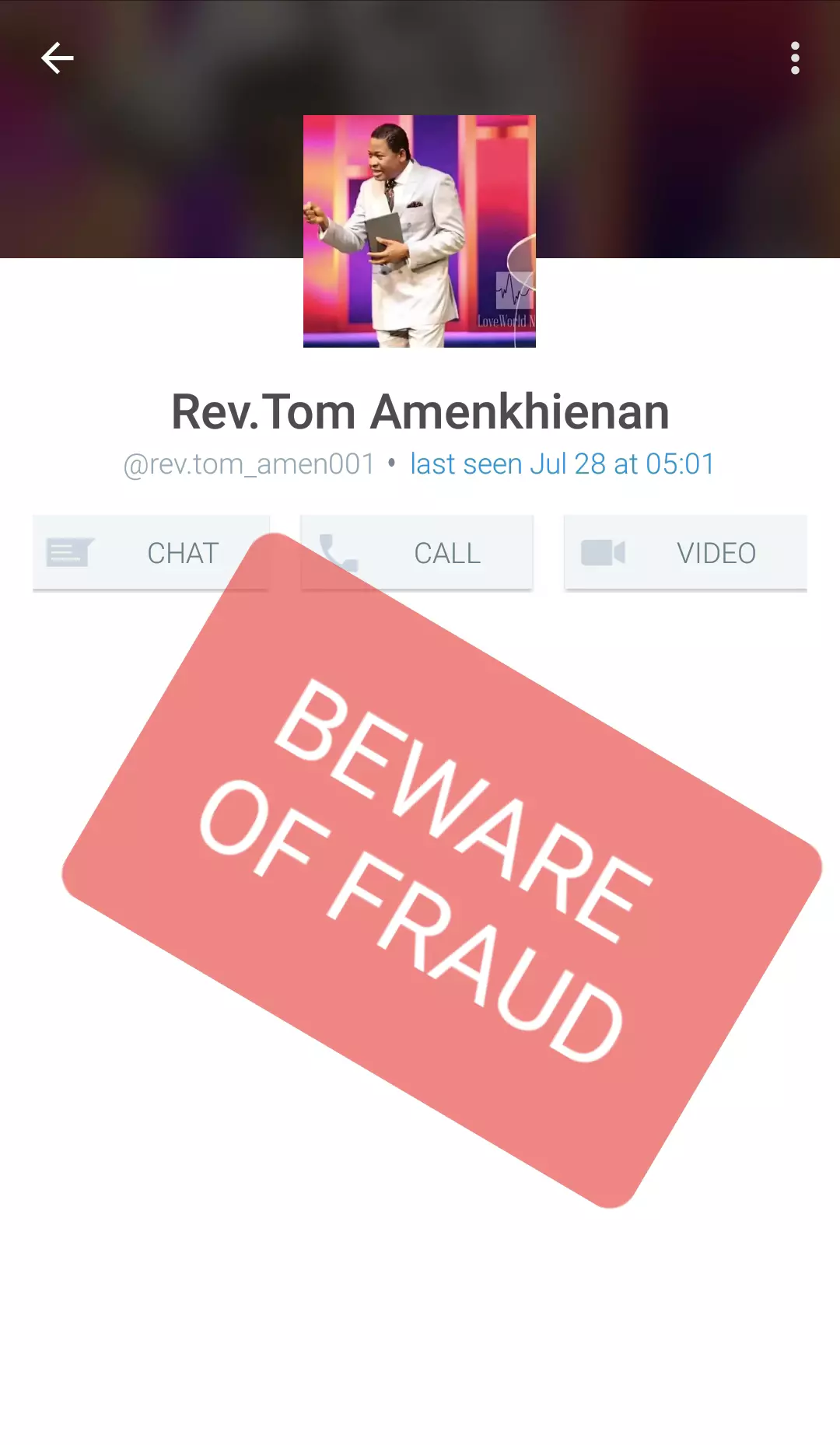 It is Day 5 Expose on Soul Winning (featuring highlights on Recovery) = How To Take Possession of What Belongs to You (Vol. 3 Part 1) Kindly partake in this exciting study airing now on www.pcdl.tv Your ion can be repaired by the Rhema of God's word that is in your mouth ...🔥
Happy birthday of Perfection Ma, thank you Ma for your passion for God's work, you are so beautiful inside - out, loving, elegant, a Pastor with simplicity, a rear gem, i can go on and on. From the online wednesday service department, we appreciate you & we love you dearly.
It is Day 5 Expose on Soul Winning (featuring highlights on Recovery) = How To Take Possession of What Belongs to You (Vol. 3 Part 1) Kindly partake in this exciting study airing now on www.pcdl.tv Your ion can be repaired by the Rhema of God's word that is in your mouth ...🔥
It is Day 5 Expose on Soul Winning (featuring highlights on Recovery) = How To Take Possession of What Belongs to You (Vol. 3 Part 1) Kindly partake in this exciting study airing now on www.pcdl.tv Your ion can be repaired by the Rhema of God's word that is in your mouth ...🔥
It is Day 5 Expose on Soul Winning (featuring highlights on Recovery) = How To Take Possession of What Belongs to You (Vol. 3 Part 1) Kindly partake in this exciting study airing now on www.pcdl.tv Your ion can be repaired by the Rhema of God's word that is in your mouth ...🔥
It is Day 5 Expose on Soul Winning (featuring highlights on Recovery) = How To Take Possession of What Belongs to You (Vol. 3 Part 1) Kindly partake in this exciting study airing now on www.pcdl.tv Your ion can be repaired by the Rhema of God's word that is in your mouth ...🔥
Glorrrryyyyyyyyyyyyyyy, it's 3Days to go #LoveandLaughter2020 #innercitymissions #CEJOSLL #GOH #NCZ1 #everychildisyourchild
It is Day 5 Expose on Soul Winning (featuring highlights on Recovery) = How To Take Possession of What Belongs to You (Vol. 3 Part 1) Kindly partake in this exciting study airing now on www.pcdl.tv Your ion can be repaired by the Rhema of God's word that is in your mouth ...🔥
"Now you might talk about online learning; what about a million of them,a billion that have no access to the internet!"- Pastor Chris Your LoveWorld Season 2, Phase 3 Day 1 Click here to give #everychildisyourchild #educationinemergency icm.ngo/literacyresponse