Joepraize: Midweek service at the Christ on KingsChat Web
Midweek service at the Christ Embassy Jalingo ... one thing that kept on coming to my mind was this , Thank God our Man of God Pastor Chris brought this awesome message we preach in this ministry to this generation... I AM INDEED BLESSED TO BE HERE . #jesuseverywhere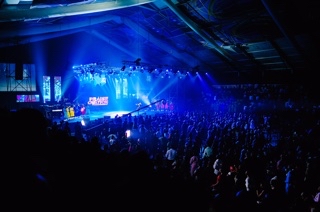 Living far above machinations schemes , and devices of the devil. Fortified in and by the Word. Strong in the Lord and power of His Might!
After you hear the word at YCL, your life cannot remain the way it is. Upward and Forward #yclagos #blwcyprus #EpignosisCell
DAY 14 OF 21 DAYS OF MEDITATION Understand that your spirit has come alive to God, and seeks only to please Him and do His will now that you're born again.... Here's a Video to help you consolidate on the day's activities.... #FollowPastorChris #CEWZ21DOM #cewarrizone
#CELVZ I am complete in Christ...nothing missing,nothing broken. Christ is my environment..kabaya!!! Thank you so much Pastor sir!!!
After YCL, everything you will do will be inspiring! #yclagos #blwcyprus #EpignosisCell
An awesome time with our beloved father. Thank you Sir. Glory...#CELVZ
I'm ordained, commissioned, & programmed to receive answers to my prayers. #PastorJaka #WednesdayService #cehararecbd #cesazone5