Paterne EFFOUDOU: Evangelism of the men workers on KingsChat Web
Evangelism of the men workers through the cell system. Glory to God. #ewcaz4 #cedouala #zionambassadors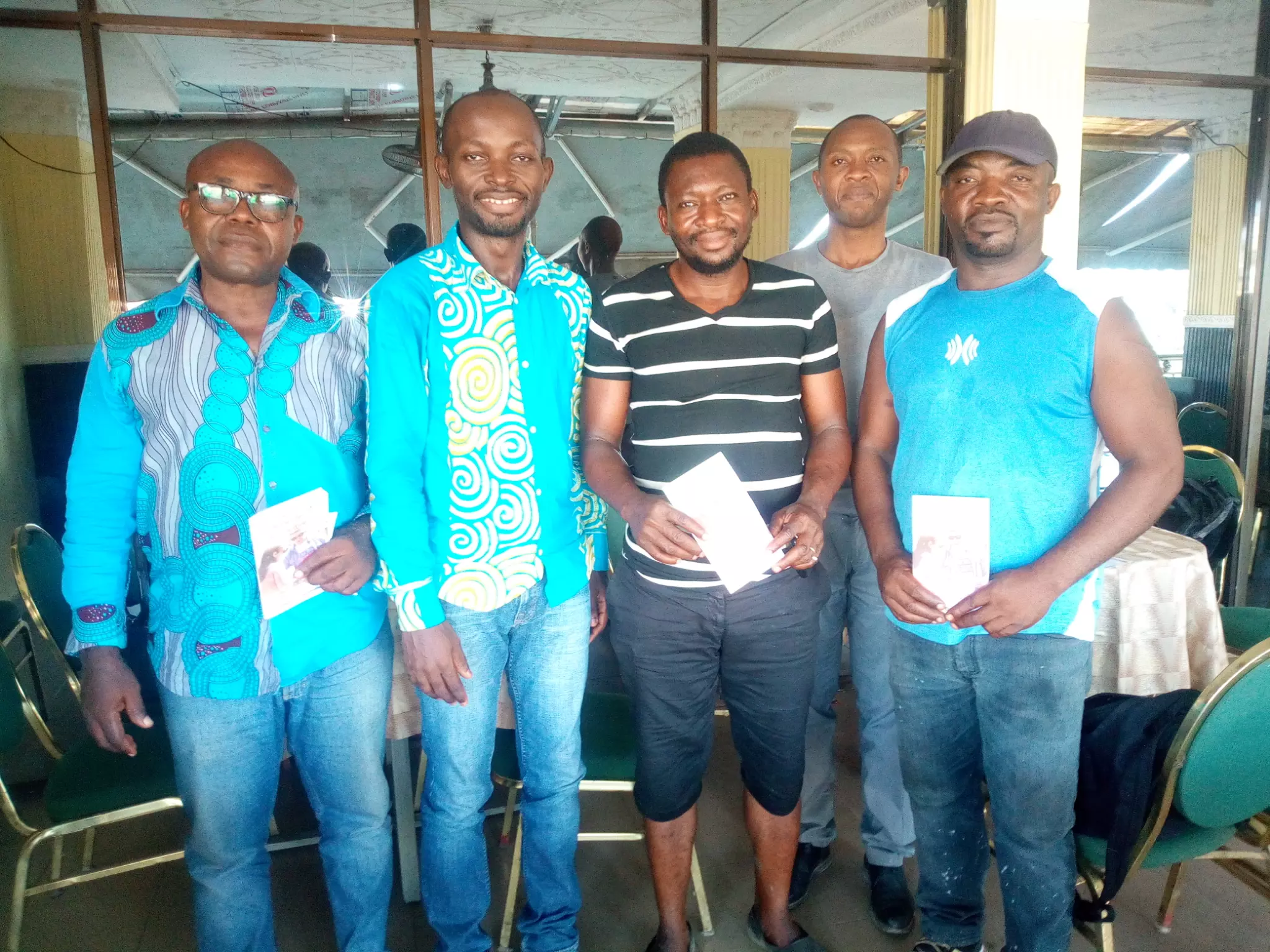 Cynthia Melissa
commented:
Trading is fraught with risks, as there is a possibility of profit and the possibility of loss as well, and the trader must be aware of the risks surrounding him, which come from many sources, in addition to the risks in the market there is the possibility of loss as a result of exposure to a fraud by a company that claims to act as a financial broker while Actually take investment money in various ways and methods illegally. I will show you how I turned $500 to $5000 FX trade.
I affirm that I am always in sync with the Holy Spirit. My eyes are opened to see opportunities and divine doors that are opened unto me to produce wealth. Hallelujah!! #myproclamations #myproclamationsoftruth #mymonthofproclamation #blwuganda
Join the live Jos online viewers' and listeners'Network conference with the Link below http://cloveworld.org/news?v=5f7742508594er8bx12jm7yk4 #VLNC #EVLNC #VLNCinyourcity #CEJOSVLNC
#dayofbliss #monthofproclamation #christembassyjouvence #ewcaz4
Celebrating our Rabbi of Righteousness #CelebratingPaterNoster #PttOurAdvantage #PttOurRabbi #PttTheLight #YesSir!
PROCLAMATION OF THE DAY DAY 6 BOLDLY SAY THIS ...📢🗣 The anointing is on me I'm born into it ,I move in it. I flow in it. It's all over me I'm a child of the anointing I'm a problem solver I'm a solution bringer Glorryyyy #blwghanazonea #blwcampusministryrocks #affirmations #myproclamations
I affirm that God's divine power has given me all things that pertain to life & godliness. I have no lack or want. I am the seed of Abraham; the world is mine; all things are mine. #myproclamations #myaffirmationsoftruth #mymonthofproclamation #cemidwestzone #cewarrisouth
1st Service ....... Happening live Now The Esteemed Zonal Pastor, Pastor Uche teaching us the word #spreadingpastoruche #katalambano #ukzone4 #sundayservice #loveworldukzone4 #lwccm
*HAPPENING NOW!!!* To participate kindly use the link below: Video link: http://cloveworld.org/news?v=5f7742508594er8bx12jm7yk4 Audio Link: https://cetunes.org/events?id=vlnc Spread the news to everyone. #VLNC #EVLNC #VLNCinyourcity #CEJOSVLNC #CEJOS #CEGOMBE #CEMINNA #GOH #NCZ1
Happening Now! What an inspiring segment by these new and amazing members of the LW Nation anchored by sis Nathalie. They're members of the First Flight Connect Group, led by Bro Chris DeSouza. God bless you richly.❤ #CELoveChurchBarking #MonthOfProclamation #YearOfPerfection