IT'S 4 DAY'S TO THE HIGHLY INSPIRING YOUR LOVEWORLD SPECIALS WITH PASTOR CHRIS! Join our dear man of God, Pastor Chris, from Monday 25th to Sunday 31st January 2021, for another inspiring and enlightening Sessions of Your Loveworld Specials. Don't miss it! Date: Monday 25th - Sunday 31st January 2021 Time: 7PM (GMT +1) Showing live on the ISM website and all social media platforms. Invite everyone! #ISM #PastorChris #pclprayathon #YourLoveworld #happeningnow #impactinglivesimpactministries #prayingwithpastorchris #Loveworld #PastorChrisGivesAgain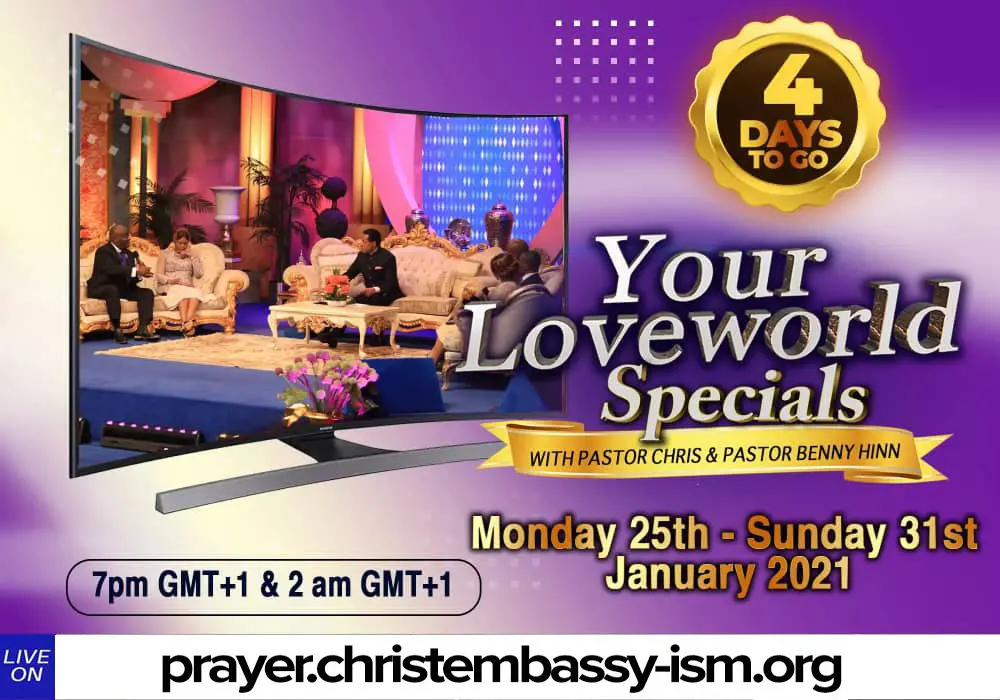 FEW MINUTES TO WEDNESDAY SERVICE Listen to the Highly Esteemed Evang. Dr. Eddy Owase LIVE on church on Radio. http://cetunes.org/church/Warri Log on to www.cetunes.org .
Today we celebrate greatness and selfless love. Pst. Ma happy birthday enjoy a new year of rest in the power of his might. Grace and peace be multiply unto you in this new year of Preparation. We love and thank you for being the best.
All I have is because of Jesus. All his promises coming to life. I will joy in God alone for ever. He is been so faithful to me.🙏🙌🙌 Glory!!! ZoneC.
IT'S 4 DAYS TO OUR DAY OF IMPARTATION AND ALSO OUR PARTNERSHIP LAUNCH SERVICE.... HOW PREPARED ARE YOU TO RECEIVE? HOW PREPARED ARE YOU TO BUILD GOD A MAGNIFICAL HOUSE? BE PREPARED!!!
wordfest2 #Roger2021 #watchliveonpcdl #loveworldextra #CESAZone1Congratulation to all my successful traders first withdrawal successful. Why waiting for salary, investment is better than salary... U can invest your Bitcoins your self #RORROAD2021 add me on WhatsAp +12402307483
Happy 20th wedding Anniversary Pastor Sir/ Ma It's a new level of grace and promotion I love you Sir/Ma Calmc
Prepare your life for the soon coming of the Lord Jesus Christ.
Happy 20th anniversary to my esteemed Pastors; I love you lavishly. #teamcalabarrocks #calmc