Affirmation Train: USE THE NAME OF JESUS on KingsChat Web
USE THE NAME OF JESUS BY PASTOR CHRIS OYAKHILOME. Rom 5:17 For if by one man's offence death reigned by one; much more they which receive abundance of grace and of the gift of righteousness shall reign in life by one, Jesus Christ. You know they are so many names of people that are descriptive to the power of death. They may have meanings like death is irresistible, or you can't negotiate with death. These are not good names. We should learn to think differently, just like Jesus. We should not be hopeless! They look at a baby in the hospital and start crying, oh he is dying! Oh, he is dying!! No, that's not us. We don't give up, we don't give in. I remember I saw a mother chicken fighting a hulk. Oh, I tell you, it was a fight. So I took a stone and threw it at the hawk, then it ran away. The bible says we have the name that is above every other name. At that name of Jesus, every knee should bow. Sickness or death is a name. Use that name of Jesus. That's why we were singing that song; to take that name everywhere you go. That name has power. You cannot be rejected. Use it over fear, over diseases, and death. Praise the Lord. Say these words with me: I refuse to fear in the name of Jesus Remember in Acts 3 How Peter and John met a man; nobody thought that he could walk because he was crippled from birth. So which name did Peter use? In your name, you may never be able to walk or even in your father's name, but we have been given a name above all names. If you have a child who cannot walk, you will put your hand on that child and use the name of Jesus. Php 2:9-11 Wherefore God also hath highly exalted him and given him a name which is above every name: That at the name of Jesus every knee should bow, of things in heaven, and things in earth, and things under the earth; 11 And that every tongue should confess that Jesus Christ is Lord, to the glory of God the Father. That means anything, whether it is sickness or disease. When my little daughter was 2 years old she had a terrible disease, I saw her getting crippled before my eyes. The doctors said she will never walk again. We tried using physiotherapy, they said it's useless. But I knew of a name, JESUS. So every opportunity I had, I laid my hands on her and confessed that she is walking, she is running and she is jumping. One day, we were going to a shopping mall, she told me, daddy, look at what I can do. She was leaping, she jumped outside the car herself. I said Jesus, "I knew you would do it." Before the miracle, when I saw the pictures of her in a wheelchair, I said a thousand times NO. Cheer up. Irrespective of what you are going through, Jesus has given you His name to live by. The angels of God are here in this place. I WANT TO PRAY FOR YOU NOW In the name of the Lord Jesus, I pray that God's Spirit will rest upon you, touch you, change you, heal you - heal your body. I pray that that pain in your body will cease. I pray for you, in the name of Jesus, that the miracle you're expecting for your job, for your finances, for your family will come to pass - that your expectations will come to pass. I pray for you to be well and sound in the name of Jesus. God bless you. #globaldayofprayer #monthofpraise #perfection #affirmationtrain #Insight #alignment #blessed #talkingsession #praise #excellence #imcc2020 #ippc2020 #prayathon2020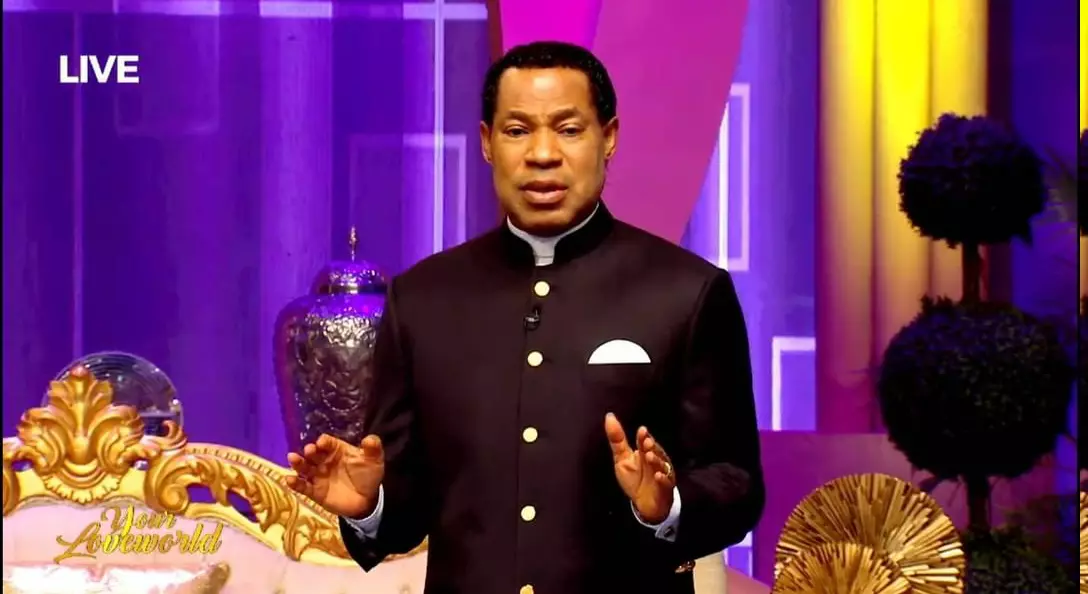 DFORTUNE Men on PECAN 2020 AGM Red Carpet earlier today. We are not just your Regular Fumigators, we are the Biggest Disruption to the Pest Control Industry and we remain the best till Rapture! Rat Killers with Style!
I will praise thee, O Lord , with my whole heart; I will shew forth all thy marvellous works. I will be glad and rejoice in thee: I will sing praise to thy name, O thou most High. Psalms 9:1‭-‬2 KJV https://bible.com/bible/1/psa.9.1-2.KJV
Don't miss Best Buy's cheap Black Friday gaming laptop deals - starting at just $449 Best Buy's Black Friday gaming laptop deals are now live and they're a treasure trove for those who don't want to break the bank. https://www.techradar.com/news/cheap-black-friday-gaming-laptop-deals-start-at-just-dollar449-today-at-best-buy/
Remote-controlled delivery carts are now working for the local Los Angeles grocer Robots are no longer the high-tech tools reserved for university labs, e-commerce giants and buzzy Silicon Valley startups. The local grocer now has access too. Tortoise, the one-year-old Silicon Valley startup known for its remote repositioning electric scooters, has taken its tech and adapted it to delivery carts. The company recently partnered with online grocery […] http://feedproxy.google.com/~r/Techcrunch/~3/biT0efUbrws/
Bachelor Nation's Krystal Nielson Reveals the Sex of Her First Baby It's a baby girl for Krystal Nielson and boyfriend Miles Bowles. The former Bachelor in Paradise star, 33, shared footage from her sex reveal party in a Nov. 25 YouTube video. She... https://www.eonline.com/news/1212603/bachelor-nation-s-krystal-nielson-reveals-the-sex-of-her-first-baby?cmpid=rss-000000-rssfeed-365-topstories&utm_source=eonline&utm_medium=rssfeeds&utm_campaign=rss_topstories
Still celebrating the amazing Pastor Mo! Continue to prosper in the prayer blessings our Man of God pronounced on you. Congrats. I love you.