CALABAR MINISTRY CENTRE : ✨⚡🌟💫⭐⚡✨⭐💫✨⚡🌟💫 CELEBRATING OUR BELOVED SISTER on KingsChat Web
✨⚡🌟💫⭐⚡✨⭐💫✨⚡🌟💫 CELEBRATING OUR BELOVED SISTER ENO HANSON!!!!! HAPPY BIRTHDAY! Thank you for being a special blessing to the work. Thank you for your commitment to the Lord, the work of the Ministry in our Ministry Centre and all you do for the Gospel to spread around the world. Your new age is surely filled with Grace, strength and vigour. Congratulations! We love💖and we appreciate you! #CalMC #TeamCalabarRocks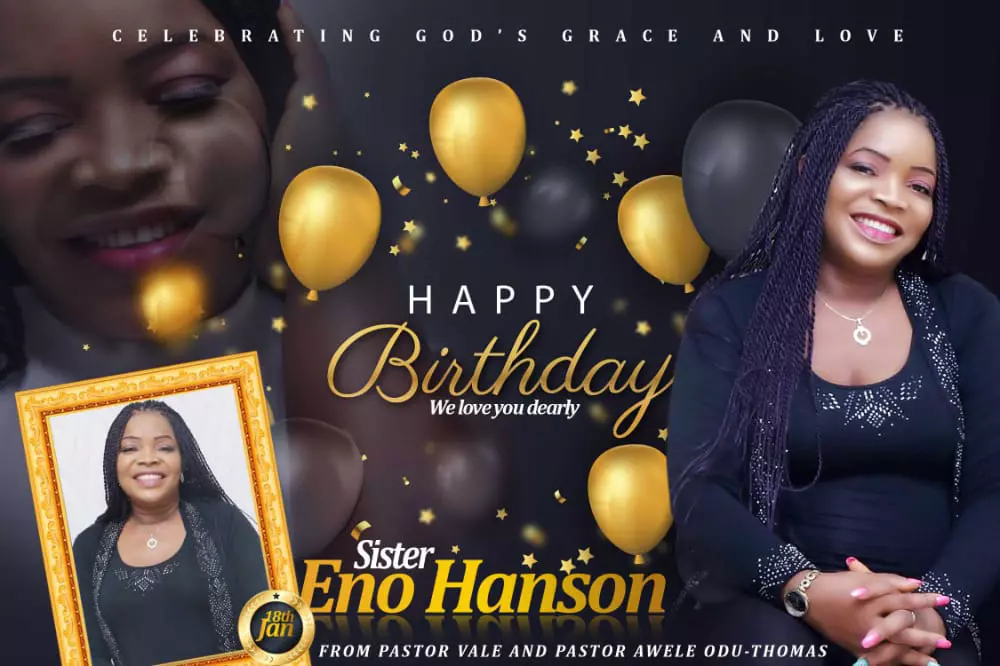 Happy Wedding Anniversary Pastor sir and ma.more victorious years ahead.
Happening live PRAY-A-THON segment The Esteemed Zonal Pastor, Pastor Uche leading the way as We are effectively executing the desires of the Lord on earth and making power available by the spirit of God... #spreadingpastoruche #katalambano #prayathon2020 #pray-a-thon2020 #stillpraying #prayingnow #prayathon2021 #loveworldukzone4 #ukzone4 #lwccm
This is a broad day light fraud. #fiasco #debacle They cannot deceive us any longer. There schemes will be exposed before their very eyes.
Happening live Now 🙏🙏🙏 PRAY-A-THON segment 🙏🙏🙏 The Esteemed Zonal Pastor, Pastor Uche leading the way as We are effectively executing the desires of the Lord on earth and making power available by the spirit of God... #spreadingpastoruche #katalambano #prayathon2020 #pray-a-thon2020 #stillpraying #prayingnow #prayathon2021 #loveworldukzone4 #ukzone4 #lwccm
Testimony Segment of the NYM Launch of CE Douala. Inspiring!!! #pcdlimpactbillions #GetNewYearMessageonPCDL #2021NYMGrandLaunch #ewcaz4