Nolundi Tuswa: #CE Butterworth Day of Destiny on KingsChat Web
#CE Butterworth Day of Destiny #EL Group #S.A. Zone1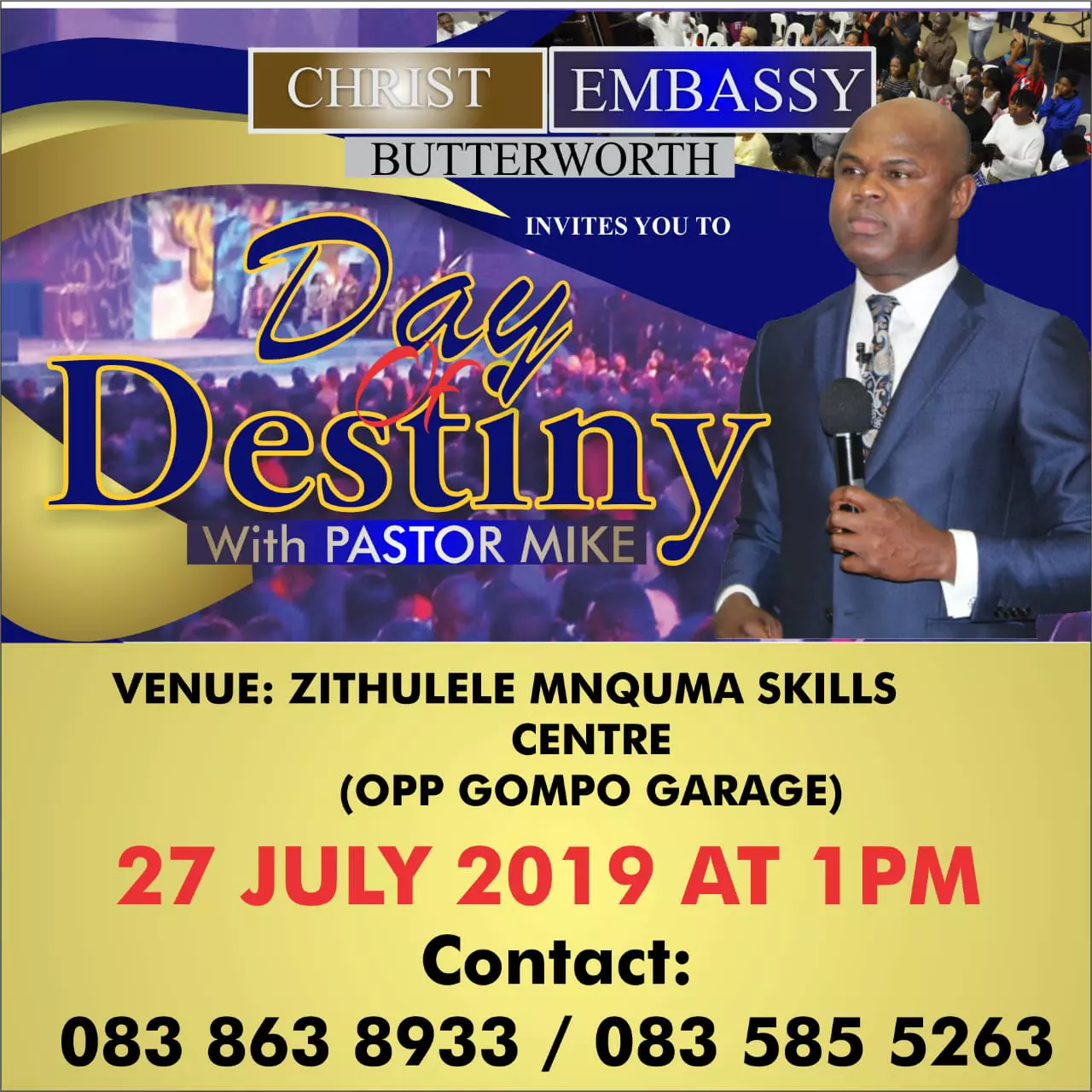 #CGI #EWCZ3 Brother Arthur and Brother Wisdom.
#Day of Destiny Butterworth #CE East London group #CESAzone1
YOUR MIND IS YOUR CAPITAL (SUCCESS ALWAYS STARTS FROM WITHIN) "Everyone admires a man with good sense, but a man with a warped mind is despised." - Proverbs 12:8 TLB
#CEBUTTERWORTHDAYOFDESTINY#CEELGROUP
#BackToSchool #BackToSchool2019 bit.ly/2SWT2QO
The Teenagers of CE AhmaduBello Way on a mandate to reaching out and winning souls #Celz5 #CeAhmaduBelloWayRocks #ViGroup
#CECUKVISIT #UKZone1 #HappeningNow
#DayOfDestinyButterworth #Eastlondongroup #CESazone1
Great is thy faithfulness, oh Lord our Father!! This is indeed a great blessing. Thank you Pastor Sir.