#ENECZONE ZONAL ALL MEMBERS PRAYERS WEDNESDAY, DECEMBER 30TH, 2020. ( DAY 2) 3 DAYS END OF YEAR PRAYER AND FASTING PROGRAM ( WE ARE FASTING FROM 6:00AM - 6:00PM ) WE WILL CONVERGE IN CHURCH TODAY BY 5:00PM TO PRAY!! PRAYER TIME ⏲️ 5:00 - 5:30AM. PRAYER POINT 📖1 Psalm 2:1-4 says, 'Why do the heathen rage, and the people imagine a vain thing? The kings of the earth set themselves, and the rulers take counsel together, against the LORD, and against his anointed, saying, Let us break their bands asunder, and cast away their cords from us. He that sitteth in the heavens shall laugh: the Lord shall have them in derision'. 🛑 We are praying specially against the machinations of wicked men against humanity and against the Churches of Christ; Pray that the will, timing and purpose of God for all nations will prevail, in Jesus name. 🛑 Pray for the Leaders of Nations, that as a result of the December 31st night service, many of them around the world will receive salvation and surrender their lives to the Lord. 🛑 Pray and thank the Lord for a massive harvest of souls globally at the December 31st service. Declare that at the December 31st service millions around the world will be set free from the fear and bondage of the devil, and will surrender their lives to the Lord. 🛑 Declare that those who intentionally stand against the righteous cause of the Gospel will be arrested in their own tracks of wickedness, and they will have a divine encounter with God that will lead to their Salvation. 📖James 5:16-17 The earnest (heartfelt, continued) prayer of a righteous man makes tremendous power available [dynamic in its working]. Elijah was a human being with a nature such as we have [with feelings, affections, and a constitution like ours]; and he prayed earnestly for it not to rain, and no rain fell on the earth for three years and six 🛑 Pray and thank the Lord for the tremendous impact of this prayer and fasting program in your life and in the ministry at large. Pray and declare that your spirit is fine-tuned and highly receptive to the voice, guidance, leading and promptings of the Spirit. And all your expectations for these 3 days are met and far surpassed in Jesus Name. #prayingnow #iamapriestinoffice #prayer #enter2021withpastorchris #global #eneczone #edo #seregion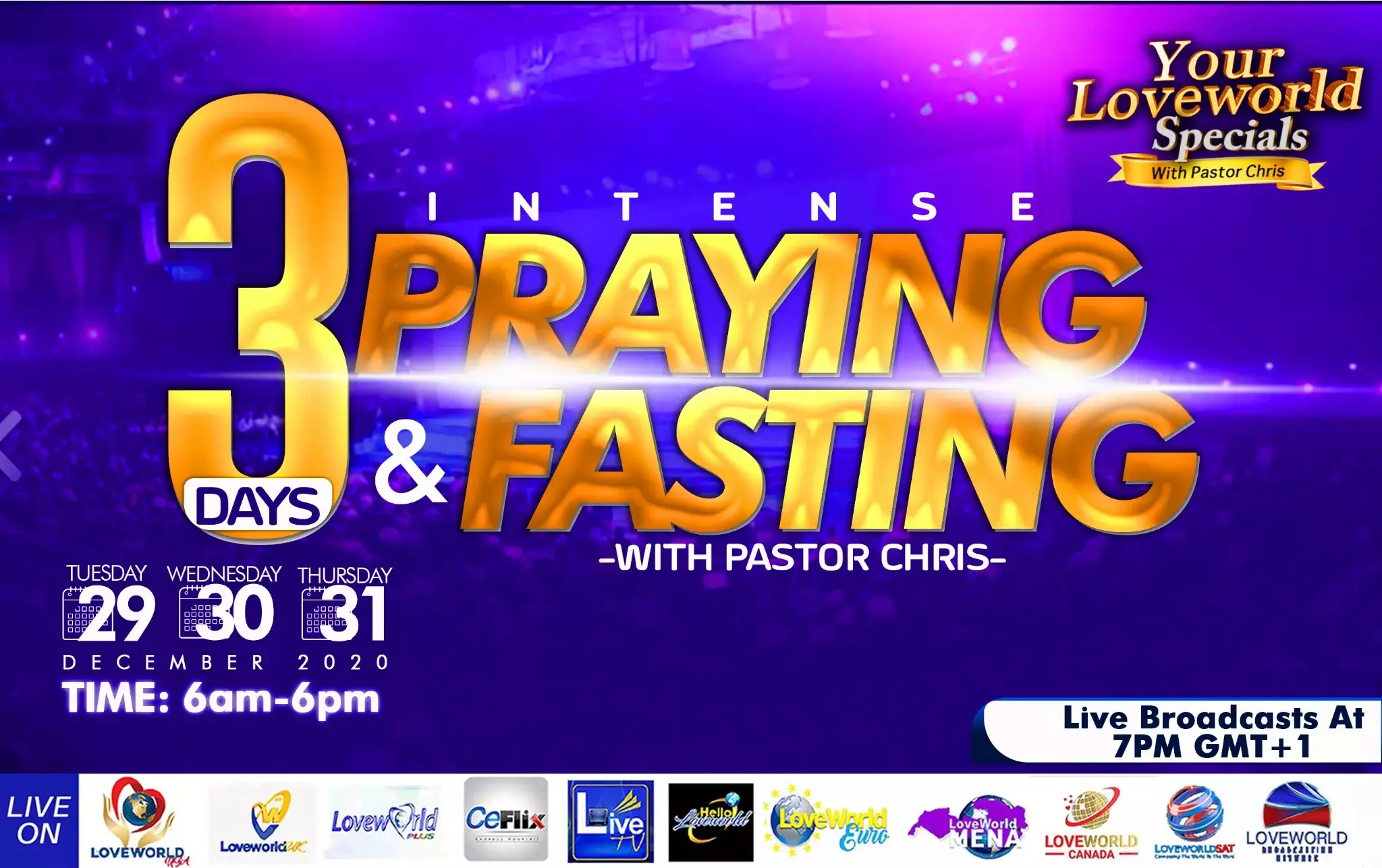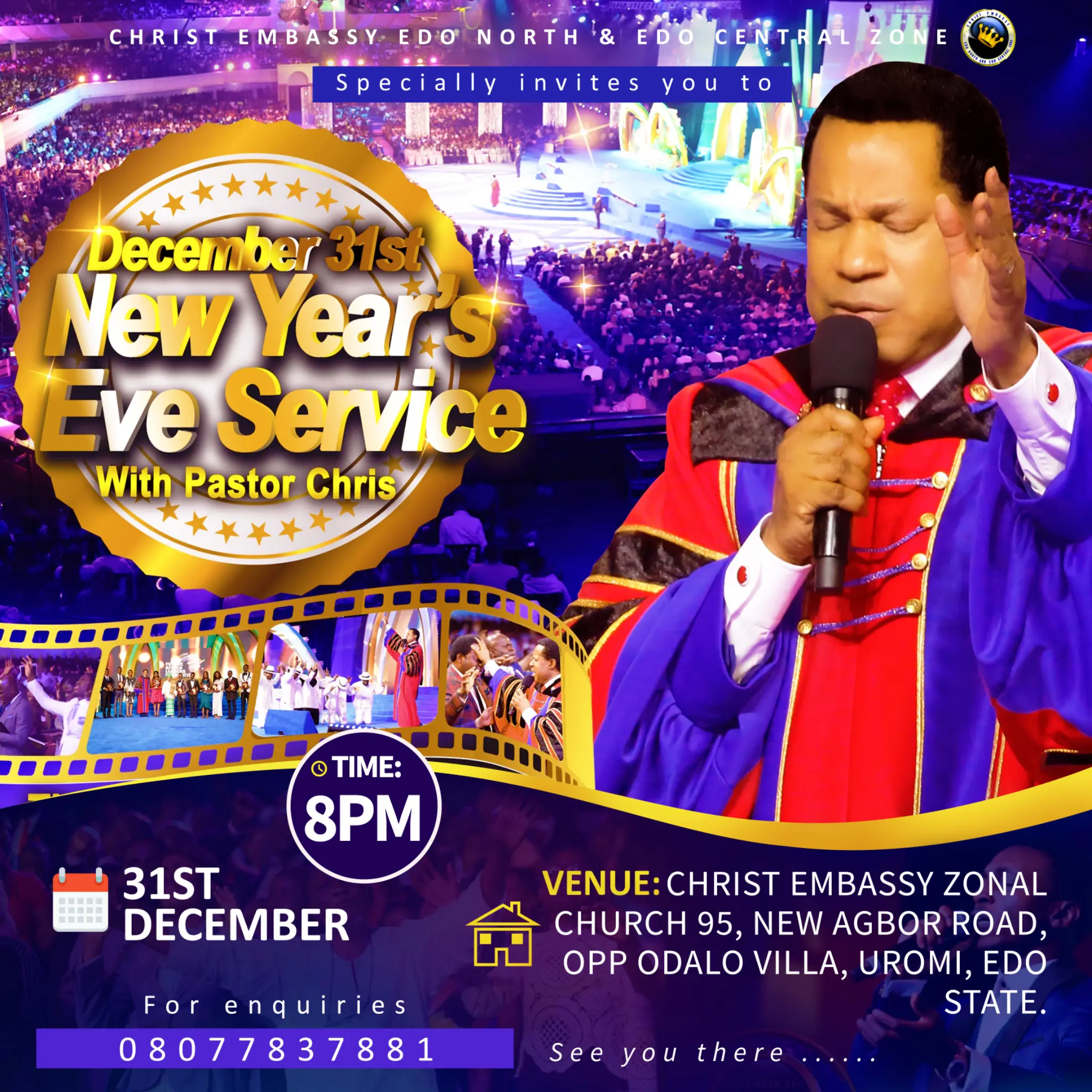 I am so ready! #CEAUSTRALIA # CESYDNEY3
GOD REIGNS OVER THE KINGDOMS OF THE EARTH....
"As they ministered to the Lord, and fasted, the Holy Ghost said, Separate me Barnabas and Saul for the work whereunto I have called them." ‭‭Acts‬ ‭13:2‬ ‭ #CEAustralia #CEPerth #Dec29to31 #2021preparationstudyseries #watchpcdltv
🙏🙏🙏 PRAYER POINTS FOR TODAY WEDNESDAY DECEMBER 30, 2020 PRAYER TIMES - 5.00AM, 12.15PM AND 10.15PM PRAYER POINT 1:  🙏WE ARE PRAYING FOR ALL OUR LEADERS IN EVERY NATION The first thing I want you to do is pray. Pray every way you know how, for everyone you know. Pray especially for rulers and their governments to rule well so we can be quietly about our business of living simply, in humble contemplation. This is the way our Savior God wants us to live. He wants not only us but everyone saved, you know, everyone to get to know the truth we've learned. 1 Timothy 2:1-4(MSG) Pray that the Spirit of the fear of the Lord (reverence) would be manifested especially in the corridors of power, and in the places of decision-making in all nations, causing leaders to be restrained from doing wrong, and compelled to do right in the sight of God. Declare that leaders who are callous and who forget God are rendered insignificant according to God's Word.   PRAYER POINT 2:  🙏WE ARE PRAYING FOR ALL OUR PARTNERSHIP PROJECTS & INITIATIVES Being confident of this very thing, that he which hath begun a good work in you will perform it until the day of Jesus Christ. Philippians 1:6. Pray concerning our varions ongoing partnership projects and initiatives; declare that we will successfully accomplish all our set targets. Declare that we function in multiplied grace with speedy results and nothing will not be left uncompleted. Philippians 1:6.   PRAYER POINT 3:  🙏WE ARE PRAYING FOR THE 31ST NIGHT SERVICE - THE EXPECTATION OF EVERY PARTICIPANT (1 DAY TO GO)!!! And they overcame and conquered him because of the blood of the Lamb and because of the word of their testimony. Revelations 12:11a (AMP) Pray that the expectation of every participant concerning this program will be established and exceeded and that there will be a great desire and unction to receive all that God has destined for us throughout this program. Declare that we will be sensitive to the move of God's Spirit from the beginning to the end and fully partake of all that God's Spirit releases to us during the program. Pray that everyone who participates in this program will be mightily blessed. Proverbs 24:14. #CELAGOSZONE2
Dear Heavenly Father, with an unwavering commitment & renewed vigour I give my time, resources, money & all in my care for the Gospel of Life. I yield myself to Your Sweet Holy Spirit for greater service...for I know that greater blessings & honours are mine in Christ Jesus. Amen
Hebrews 10:24-25 And let us consider one another to provoke unto love and to good works: Not forsaking the assembling of ourselves together, as the manner of some is ; but exhorting one another : and so much the more, as ye see the day approaching.
3 DAYS END OF YEAR PRAYER AND FASTING PROGRAM (DAY 2)- WEDNESDAY 30TH DECEMBER 2020 WE ARE FASTING FROM 6:00AM - 6:00PM WE WILL CONVERGE IN CHURCH TODAY BY 6:00PM TO PRAY PRAYING FOR NIGERIA AND RIVERS STATE 1 Timothy 2:1-4 I exhort therefore, that, first of all, supplications, prayers, intercessions, and giving of thanks, be made for all men;for kings, and for all that are in authority; that we may lead a quiet and peaceable life in all godliness and honesty.For this is good and acceptable in the sight of God our Saviour;Who will have all men to be saved, and to come unto the knowledge of the truth. 🛑 We are witnessing first hand the state capture by certain cabals and groups of people who have amassed so much wealth such that they intimidate and oppress governments and nations. Pray for Nigeria and for the leaders of our nation, that God will give them the wisdom to reject this satanic oppression. Use the name of Jesus to proclaim liberty in Nigeria and Rivers State from the dominion of satanic oppression. 🛑 Use the name of Jesus to break the influence of satan over the government leaders in Nigeria and in Rivers State, in the mighty name of Jesus Christ. We come against these wicked works of darkness and against the influence of devils over the government leaders in Nigeria and Rivers State. 🛑 We come against the spirit of intimidation, by which they intimidate their citizens and residents. We break the influence of that demon of intimidation in the name of Jesus Christ. We come against the influence of the spirit of fear over Nigeria and Rivers State, in the name of our Lord Jesus. 🛑 Pray against satanic activities of demons to paralyze the economics of nations and to decimate livelihoods in the nations of the world. We frustrate their activities and destroy their works in the name of the Lord Jesus Christ. Declare that the name of the Lord Jesus shall be exalted in Nigeria, in Rivers State and in every city and state,in the mighty name of Jesus Christ. 🛑 Pray against satanic activities to make vaccinations mandatory in nations of the world.We restrain their activities in the mighty name of Jesus Christ. We slow down their works. They can only kick off after we have gone, and the mark of the beast can only be enforced in the middle of the 7 years period of the tribulation. Declare that satan's activities are frustrated in the name of Jesus. His evil works shall not be. And the gospel shall have free course in all the nations of the world, in the mighty name of Jesus Christ #prayingnow #yourchurch #cephzone3
Yippee! Its my birthday today&I am so grateful to God. He has been so gracious and kind to me. My mouth is filled with praise becos the Lord has always been my anchor and strength, God has made my life beautiful and so full of laughter 💃🏻😍 #dso3012