The Haven Nation: Celebrating Our Dear Dr. Tonye on KingsChat Web
Celebrating Our Dear Dr. Tonye Peters; Zonal Rep Thmn Of The Haven Zone A4 . Happy Birthday!! We love and appreciate you. From all of us in The Haven Nation. #HavenZoneA4 #TheHavenNation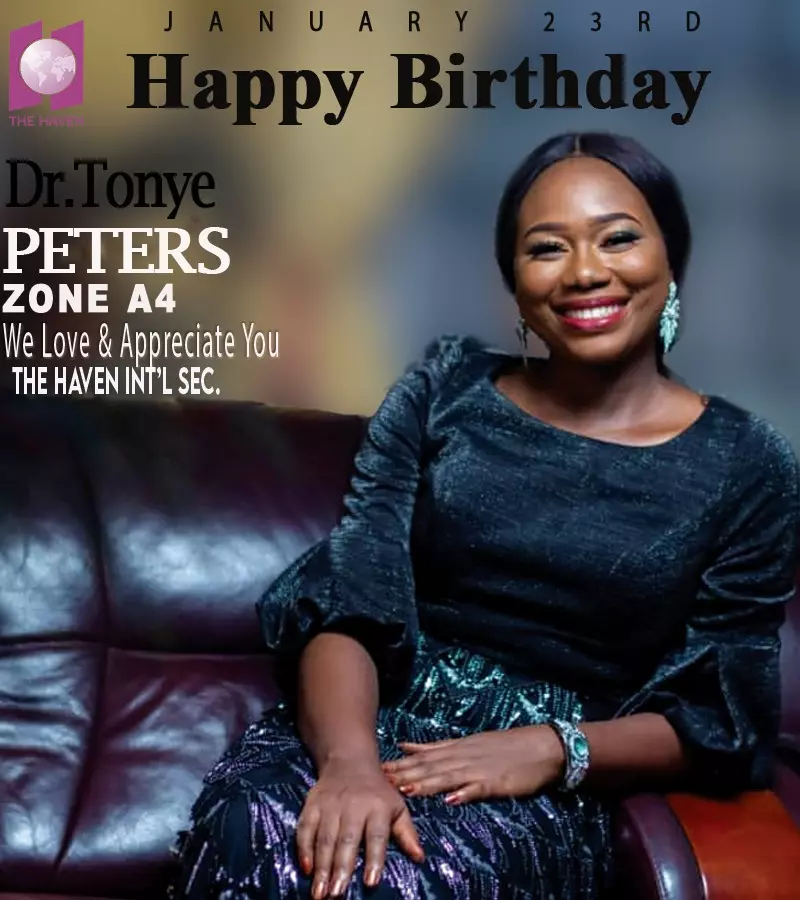 Udoka Elekwa
commented:
Happy birthday to you dear Dr. Tonye Peters. More Grace...
Thomas
commented:
Hxf Crypto currency trading platform .. For only guyana🇬🇾 UK🇬🇧, USA 🇱🇷 and south African🇬🇲 it's an investment where you invest on bitcoins and the sum of bitcoins you invest in, will been process and doubled in a multiple of days trade, after you cash out, then you can reinvested in the same account that you invested in again and again you can invest with credible Asset traders and earn returns of .. $300 to earn $3,000, $4000 to earn $4000, $5.00 to earn $5,000, $6,000 to earn $12, 000 , $7000 to earn $14,000. All in 7days trade and 10% will be my commission and no extra payment before withdrawals if you are ready inbox me on WhatsAp +18507391660
Technological and disruptive innovations have come to the aid of the economy. Technological innovations have been a key enabler of almost if not all our economic activities from healthcare, to education, financial services, etc. This webinar will explore how Nigeria is positioning itself to strategically invest in disruptive innovations. Which sectors needs more critical attention in this respect? Who are the strategic partners? This webinar is hosted by the CGIA Network Nigeria, a member network of the CGIA Institute and facilitated by the super cerebral Solomon King,CGIA. #money #cgia #webinar #tech #invest #investments #alternatives #disruption #alternativeinvestments #innovation #moneyking #wealth
His Word, our reality Keep saying it. #dhconfessions #healingstreams #healingtothenations
Happy Birthday My Esteemed Father, Reverend Ray. I Love you Sir #Cephzone2
Highly esteemed Rev Ray: a definition of LOVE, CARE, HUMILITY, GROWTH, EXCELLENCE! HOW DETAILED YOU ARE SIR! HOW COMPASSIONATE YOU ARE! THANK YOU SIR FOR ALWAYS BUILDING MY FAITH, HOPE AND LOVE ❣️ Happy birthday sir ❣️ I love you so much sir!
Catch the vibe on GYTV today! Your favourite GYTV will be live today from 12PM GMT +1 on www.gytv.tv. Watch quality, informative, educative and entertaining bouquet of youth programming, Inspiring shows (Live Your Best, Young Achievers, Talent Express, Inside-GYLF), and teachings by the man of God, Pastor Chris. You can't afford to miss it! Global Youth TV - Youthful and Enriching Christian Programming ✌️ #GYLF #GYTV
My most inspiring & treasured write-up so far👇. Several testimonies has evolved from this write-up, so I decided to make it look emphatically captivating as the Holy Spirit inspires me. Good morning 😇 #marvel #marvelart #marvelartwork #marvelquotes #marvelwrites #inspiration
GET READY TO WATCH HEALING STREAMS TODAY! In God's awesome presence, miracles happen, burdens are lifted and lives are transformed. Connect by 4pm (GMT+1) TODAY for a divine experience on www.healingstreams.tv or the Healing School mobile app. Share, like and comment. #healingstreams #healingstreamstv #healingtothenations #HSTVtestimonies #AnythingCanHappen
Follow the Healing Streams TV @hstv for inspiring contents and get your friends, colleagues and family members to do the same. https://web.kingsch.at/superusers/hstv Thank you and God bless you.