CELEBRATING OUR HOW TO BE A SUCCESS FOR JESUS LANGUAGE SPONSORS Blow the trumpet in Zion!🎺🎺📯📯📢📢Sound the alarm🔔🔔📣📣 in celebration of our esteemed Pastor Joy Amenkhienan and partners of Christ Embassy Port Harcourt Zone 3 for your sponsorship of the translation of How to be a Success for Jesus into other languages.  Through you millions of young people have been launched on the pedestal of success and greatness! Now they can hear God speak in Portuguese, French, Arabic, Russian, and Malagasy. Heaven applauds you! To sponsor a translation of the message with your seed of love today, please call  +2348033882790, +2348091887866, +2348025013854. https://globalyouthleadersforum.org/success/lang/ #gylf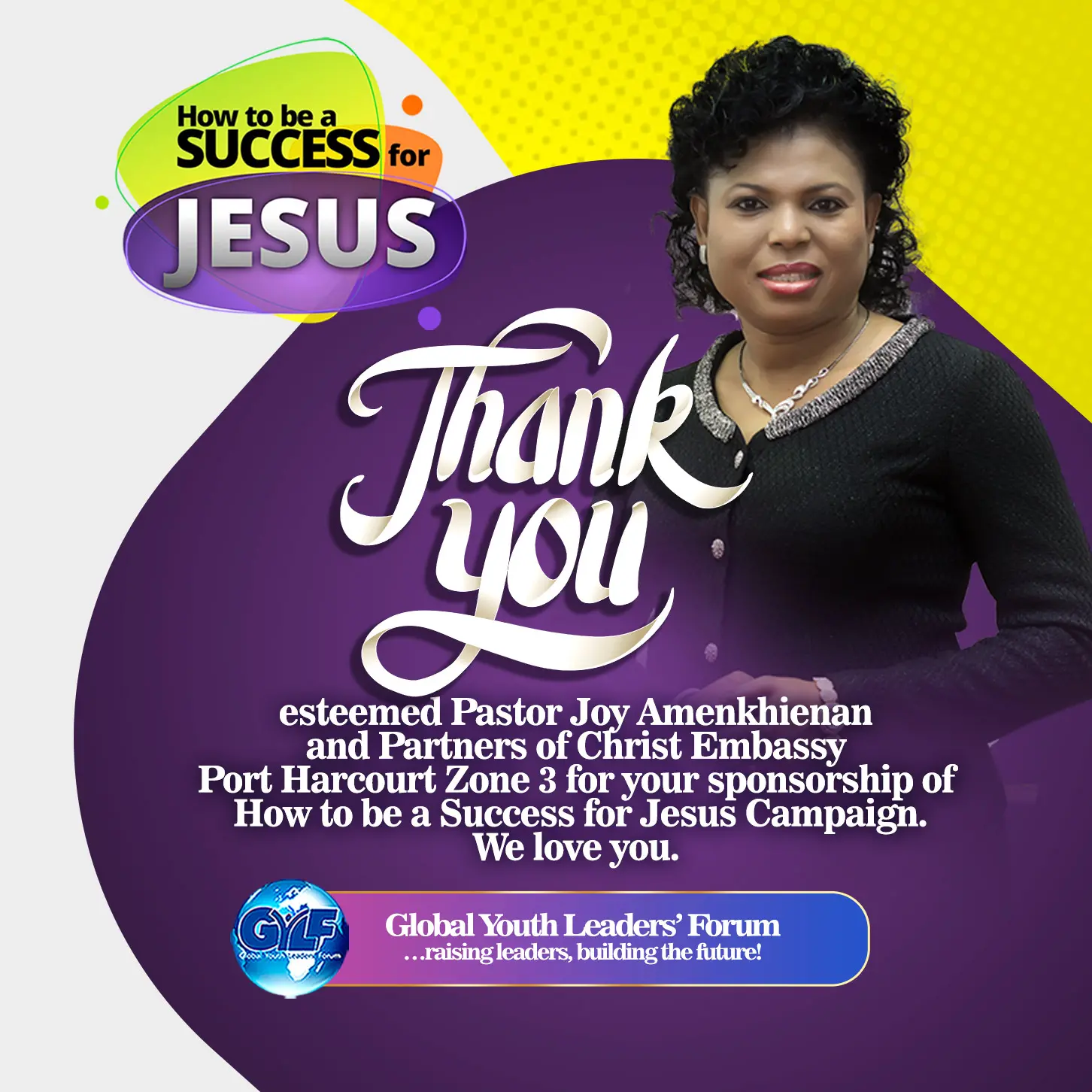 #CelebratingPaterNoster #PttOurAdvantage #PttOurRabbi #PttTheLight #YesSir!
My life is the manifestation of God's goodness and mercy. I am very strong and courageous. I am diligent and consistent in all my affairs. I win always! #myproclamations #mymonthofproclamation
#AcceleratedGrace #IconofGrace #CELagosZone2 #CelebratingGrace #PastorEmekaEze2020
Happy birthday to my mentor, the lords general, a man of great will , an icon of grace, my Boss, My Father and my Most Esteemed Zonal Pastor and Highly Esteemed COO Dr Emeka Eze!
#AFFIRMATIONTRAIN 22ND OCTOBER. I affirm that my body is the temple of the living God. I'm continually strengthened with might in my inner man as the anointing of God's Spirit runs through every fibre of my being, making me sickness and disease-free...https://wp.me/p9v28c-4IS
Happy birthday Esteemed Pastor sir. We love you Pastor #iconofgrace #accleratedgrace #celebratinggrace #celebratingPastorEmekaEze2020 #celagoszone2