Pastor Naomi: Happy birthday dear Sash and on KingsChat Web
Happy birthday dear Sash and Lu. You are simply adorable. I celebrate the Grace of God working richly in your lives and the wisdom you exude at such tender age. It's from Glory to Glory dearies. I love you dearly.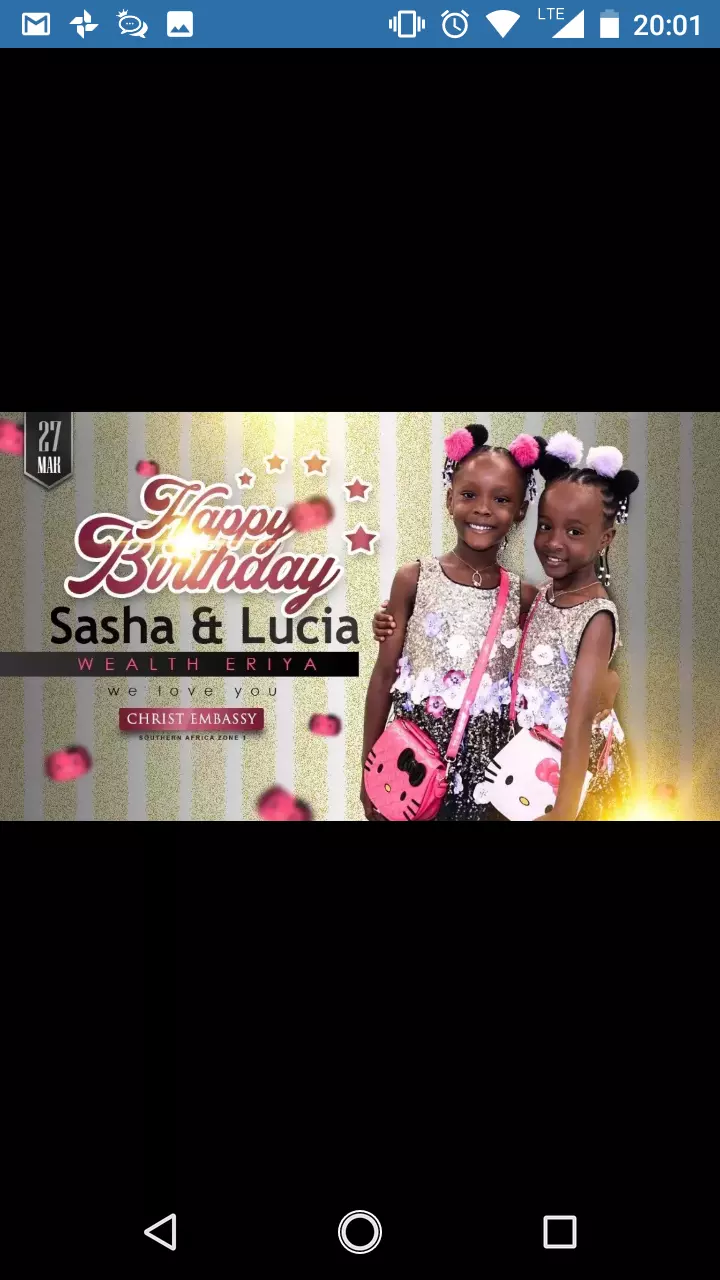 Precious Holy Spirit,thank you for protecting me from wicked and unreasonable men,my night is bless hallelujah.I am favoured and graced,in all I do I shall prosper,every thing I do shall be bless.#cephzone2. #ceIslandgroup. #ceakiamabonny. #dayofbliss. #gracecell.
My spirit is so stirred for our SUPER SUNDAY! GLORRY!! I'M EXPECTANT FOR THE MIRACLES WE WILL RECEIVE! HALLELUJAH! #TGOHPCAN #CECANADA #CEBRAMPTONWEST
I Celebrate a trailblazer I Celebrate visionary I Celebrate loyalty I Celebrate Superior knowledge I Celebrate phronesis I Celebrate extraordinary patience I Celebrate indefatigable passion for global evangelization I❤️u so so much!!!!!!!! #ILOVEYOU #HBD
Never give up. With you anything is possible. Be strong. Be courageous. Be determined. Have the tenacity to keep on going. You were born to win.
Happy birthday from the other side
LUMINARIES CONFERENCE is today. Watch this video. Go register NOW: innovators.blwcampusministry.com Watch the livestreams: innovators.blwcampusministry.com 5pm GMT +1 Today