SONS OF MINISTRY: CELEBRATING GOD'S EXEMPLARY ICON Happy on KingsChat Web
CELEBRATING GOD'S EXEMPLARY ICON Happy Birthday to the Highly Esteemed Pastor Daba McDuke! Thank you for your relentless commitment and unwavering devotion to the gospel of our Lord Jesus Christ. You constantly inspire us to be even more fervent and diligent in our work and service in the House of God. You are indeed an exemplary leader, an inspiration to us all and an enigma to the world. We love you dearly Pastor Ma!❤ #SONSOFMINISTRY #MONTHOFCHANGE #PREPARATION #INSPIREDBYPDABA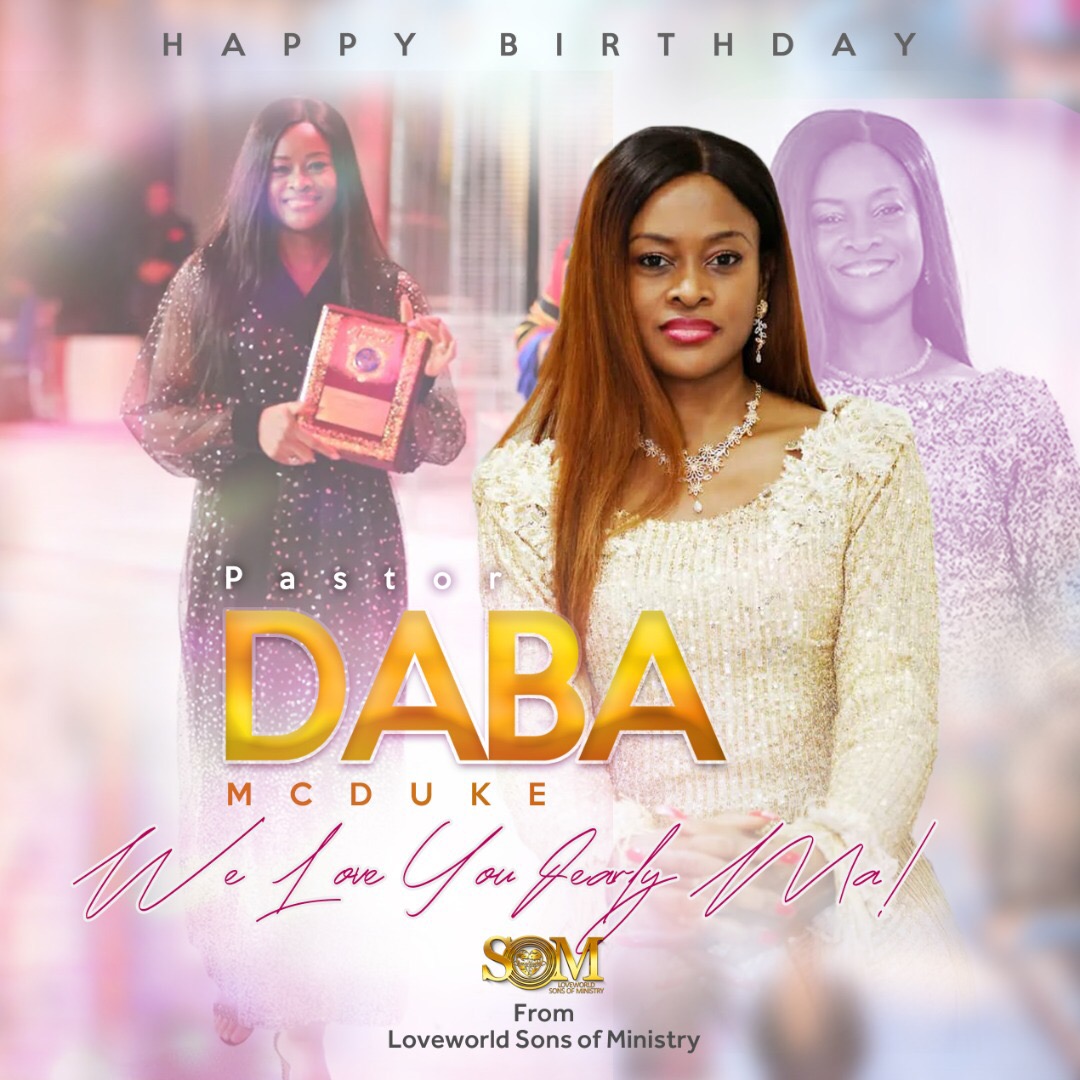 Dcns Ajibola CELVZ/ZA5
commented:
Happy Birthday excellent Pastor Daba of the Most High God! I love you specially. More Grace!
🥁🥁🥁🥁🥁🥁🥁 Congratulations to the Top 10 Soul Winning Chapters for the Quarter in BLW SA ZONE D ‼️‼️‼️‼️ #blwsazoned #blwcampusministryrocks #top10soulwinningchaptera #soulwinners #top10
Happy wedding anniversary Pastor Sir/ma More peaceful, joyful and prosperous marriage to you both.
#ADayWithTheBoss #CantGetOverItttt
Happy Birthday Esteemed Pastor Daba Mcduke Thank you for your inspiring passion and dedication towards the vision of Our Dear Man of God Pastor Chris. We love you dearly. #CeAccraGhanaZone
Happy BIrthday Pastor Ma Thank you so much ma for being so loving, visionary and inspiring. I love you so much ma
The Change for my Success is from "Me" not from the circumstances Success is reproducible Whatever thing I am doing now is what am meant to do. if you don't learn the lesson you won't be qualified to move to the next level. #ADaywiththeBoss #OCEO
https://www.kingsch.at/p/TUZ0bC9
🎊🎊🎊🎊🎊🎊🎊🎊 Congratulations to the Top 10 Soul Winners for the Month of March in BLW SA ZONE D ‼️‼️‼️‼️ #blwsazoned #blwcampusministryrocks #top10soulwinners #soulwinners #top10
🥁🥁🥁🥁🥁🥁🥁🥁🥁🥁🥁 IT'S ONLY A FEW HOURS AWAY.🔥🔥🔥 A 3 DAY EASTER PROGRAM ALL ACROSS BLW SA ZONE D ‼️‼️ THE GLORY OF HIS PRESENCE IN ZAMBIA💥💥 #blwsazoned #blwsazonedzambia #blwcampusministryrocks #TGOHP #thegloryofhispresence