Christ Embassy Tanzania: Celebrating our dear brother Daniel. on KingsChat Web
Celebrating our dear brother Daniel. We are grateful to God for the amazing gift you are. Thank you for your love, dedication and commitment to Ministry. Grace and peace is multiplied unto you. Joy unspeakable & full of glory abounds. You are indeed, a blessing. Happy Birthday. We love and appreciate you dearly. #CETANZANIA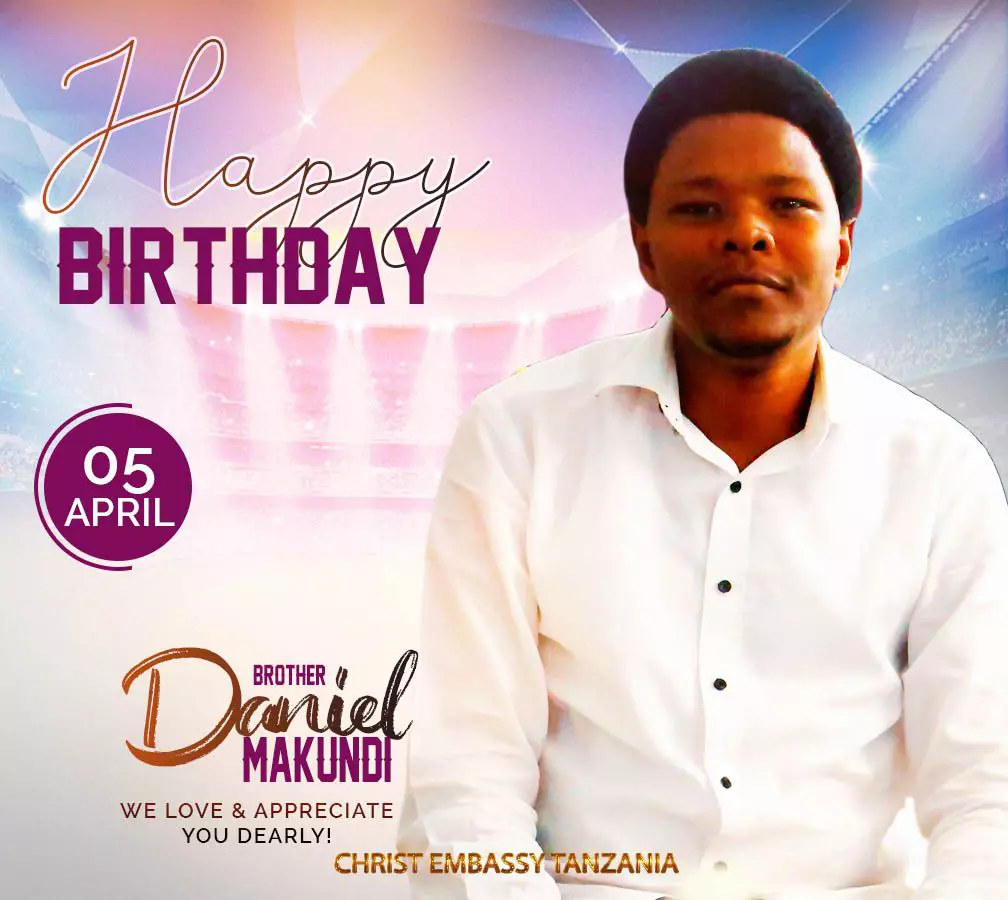 Pastor Elona Igini #CETanzania
commented:
Happy Birthday to you, dear Bro Daniel. You're a treasure. Thank you for all you do in Ministry. So much grace at work. We love you dearly.
Happy birthday to my dear Regional and zonal Pastor, our super mum,mother of wonder primed and prepared. God shines in and through you to the world. In your is always victory parade. I ove you huge mum
GLORY!!!!!!!! CELEBRATING A GREAT HELPER OF THE WORK🥁🥁🥁🥁🎷🎷🎷🎷🎸🎸🎸🎸🍾🍾🍾🍾💃💃💃💃🕺🕺🕺🕺🎁🎁🎁🎁🎺🎺🎺🎺🎉🎉🎉🎉🤸‍♀️🤸‍♀️🤸‍♀️🤸‍♀️🎻🎻🎻🎻🎵🎵🎵🎵 HAPPY BIRTHDAY DEAR ESTEEMED PASTOR KEN IYOHA!!!!!! WHAT A JOY TO CELEBRATE YOU ON YOUR SPECIAL DAY!!! THANK YOU FOR YOUR UNWAVERING COMMITMENT TO THE SPREAD OF THE GOSPEL. WE LOVE AND TREASURE YOU SO DEARLY!!!!!! #CELAGOSZONE2 #2021THEYEAROFPREPARATION
Happy birthday highly esteemed Pastor Ma. Thank you so much for your inspiring leadership. More Grace.
Celebrating a well watered garden #CEPHZone2TeensMinistry #CETown1teenschurch