It is 1...2...3 days to the much anticipated IPPC 2020! The Loveworld Leadership Forums 2020 exhibition stand is gearing up to give you the Perfect Leaders experience. How knowledgeable are you on the bible, world events, technology etc? Visit the Perfect Leaders exhibition stand for fun and educative quizzes on the 360play app and stand the chance to win exciting prizes! See you at our stand!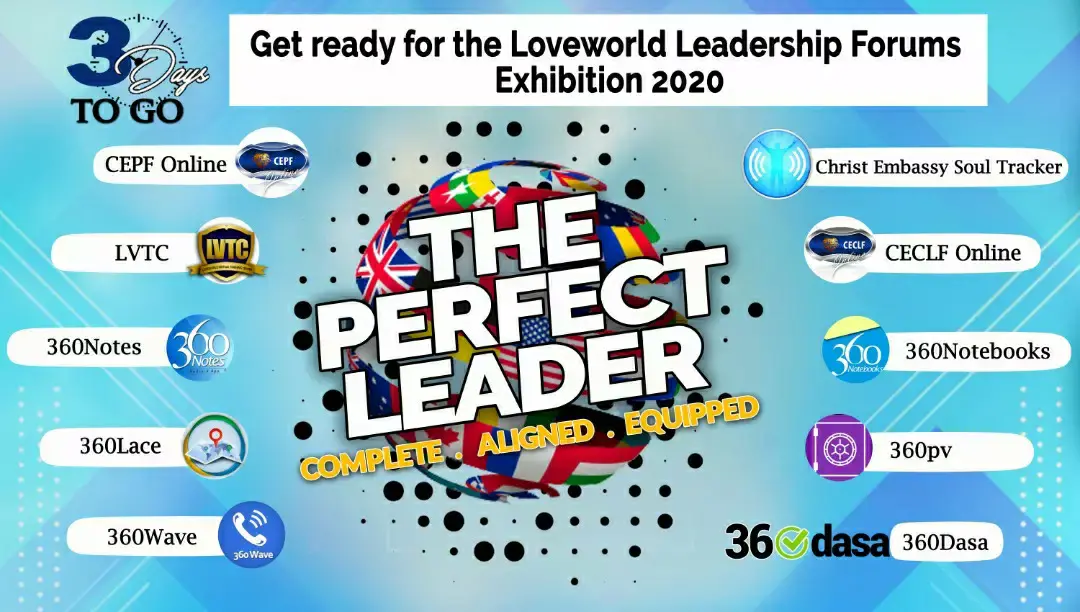 Happy birthday to you GMOG. Blessings everywhere for you. Great things are spoken of you. God's goodness and His mercy will continue to follow you all the days of your life. We love you always.
So excited about the upcoming ippc 💪🏿💪🏿 #ippcchallenge #ippcwithpastorchris #ippccelvz
hello brothers and sisters in Christ Jesus, I just released my first debut single titled" you are God" it's available @https://palm.link/PrincessBYouAreGod follow us on Instagram and Facebook @ #official_princessb #taxrecord02 #princesbenedict.