EWC Africa VZ4: Welcome to our Month of on KingsChat Web
Welcome to our Month of Recovery. As we pray and fast today, our prayer focus is as follows. Pray that all our Pastors and brethren across the globe are conscious of their divine heritage and purpose on earth and that they continually make the works of God manifest in the lives of those in their sphere of contact unto every good work. Declare that even as they walk in the prophecies and teachings of our Man of God, they record mind blowing testimonies that will cause a shift in their lives and all that concerns them as these testimonies abound to their account and nothing hinders them. Hallelujah!!! Thank God that as the Man of God declared, this month, they recover all that seems to have been lost, in finances, in families, in their health, in all areas of their lives, that this year, we triumph over sickness, poverty, failure, unproductivity and anything contrary to God's plans and purposes for our lives and testimonies and shouts of praise abound on our lips. 2Pet 1:10; Rom 8:37, I Sam 30:1-8 We will pray for 10 minutes each at 9am and 9pm. God bless you.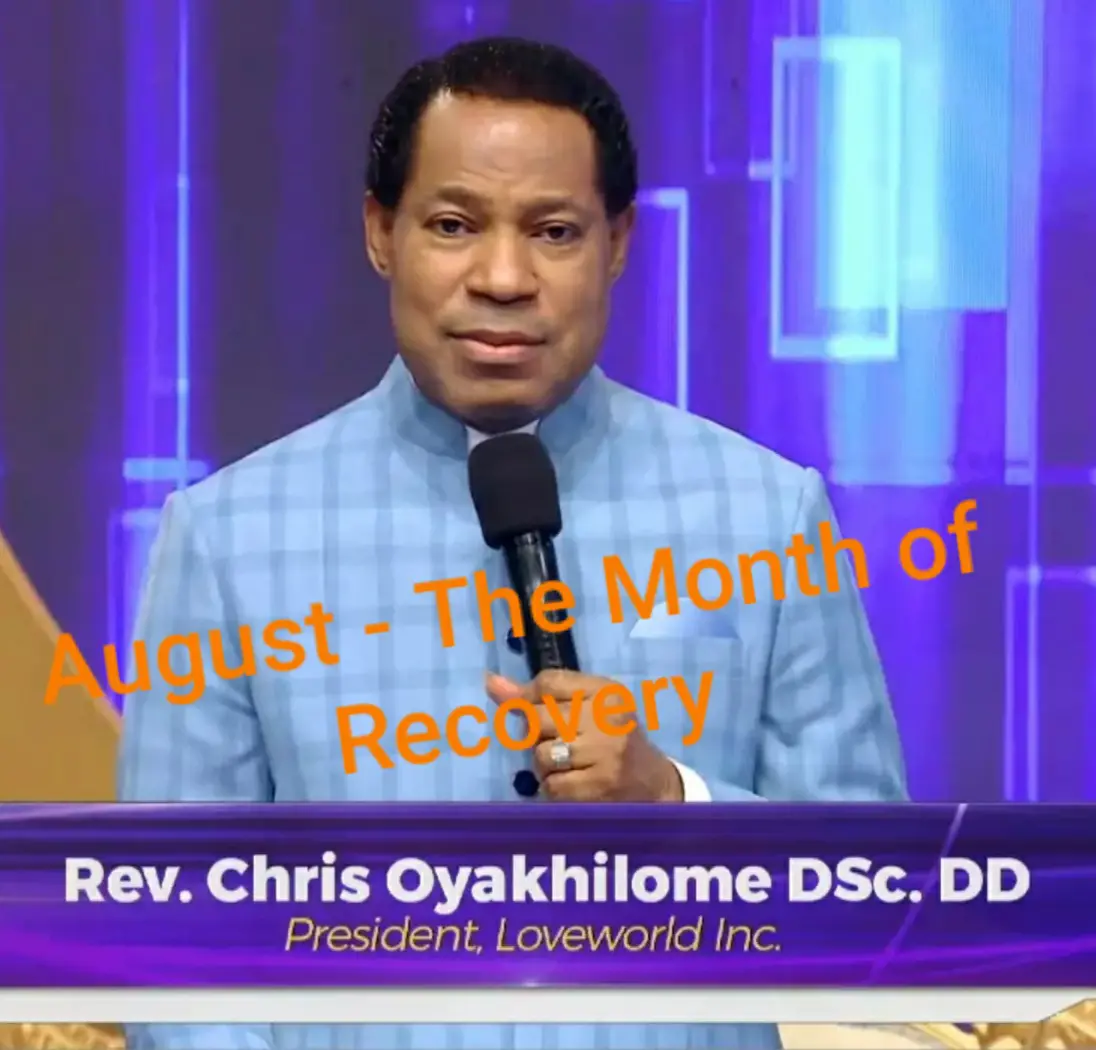 DIVINE HEALTH CONFESSIONS - AUGUST 2020 Visit 👉 www.enterthehealingschool.org/dhr to listen to our daily audio podcast. I declare in the name of the Lord Jesus that divine health is mine throughout this month of August. #dhconfessions #healingtothenations
I'm not moved by what I see, feel or hear but by the Word of God! #faithproclamations #dhconfessions #healingtothenations #cesazone5
Happy Birthday of PERFECTION Esteemed Deaconess Ify Nwajei. Thank you for your passionate commitment to the Healing School. We love and appreciate you ma.
Welcome to our month of RECOVERY 💃💃💃💃 19 days to go Date: 22nd August, 2020 Time: 3:00pm Please kindly Register on this link👇🏽👇🏽 http://www.rev-upconcert.com #CEGrp6Outreach #CELZ1 #TheProfessionalsGrp6 #HavenGrp6 #HisGraceGloryandBeauty #CEAbuleEgba Thank you!
The August edition of the Healing to the Nations Magazine is out and available for download📲 Tell a friend to tell a friend to download their FREE e-copy today! https://enterthehealingschool.org/imagazine/HSPUB
The August edition of the Healing to the Nations Magazine is out and available for download📲 Tell a friend to tell a friend to download their FREE e-copy today! https://enterthehealingschool.org/imagazine/HSPUB
The August edition of the Healing to the Nations Magazine is out and available for download📲 Tell a friend to tell a friend to download their FREE e-copy today! https://enterthehealingschool.org/imagazine/HSPUB