Leinyuy Florence: Day 1 of #A21DayStudy EXPOSE on KingsChat Web
Day 1 of #A21DayStudy EXPOSE ON TRUTH with the Message of the Month #Truth delivers, protects & saves I go for the Truth, I walk in Truth and Live, Talk and do only the Truth. My life is Truth #ExposeonTruth #watchonpcdltv #EWCAZ4 #cameroon #Doualasubgroup #cendobo #splendour2a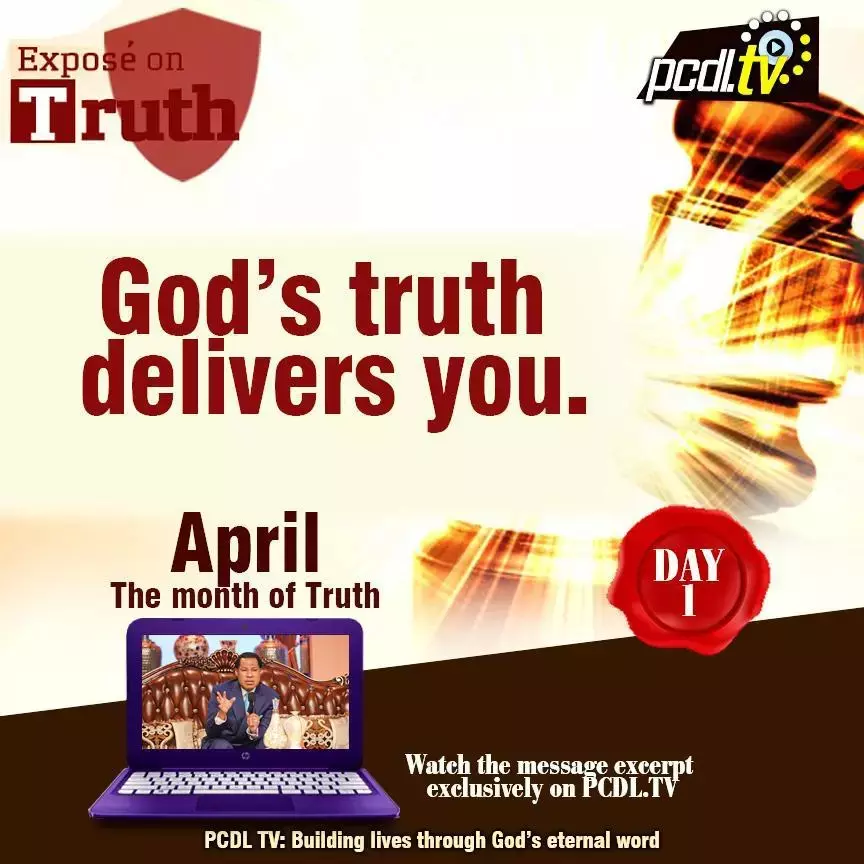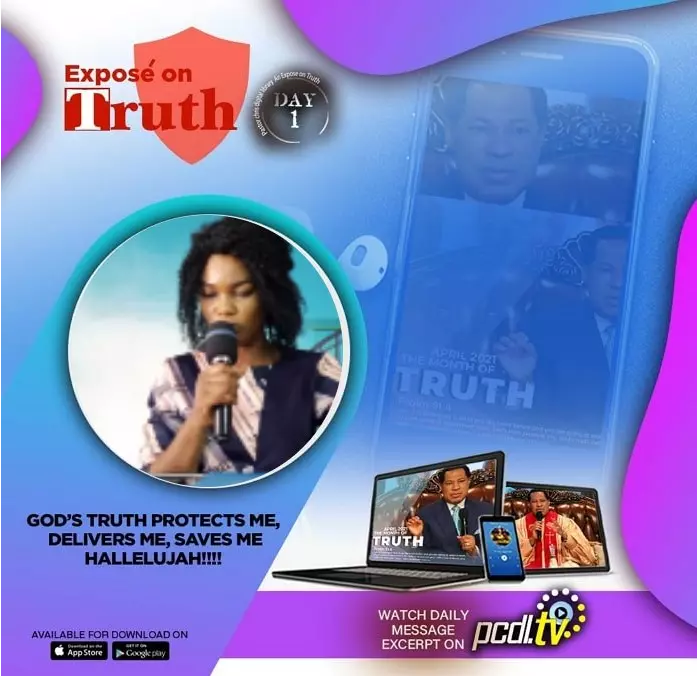 The Word controls our thinking. It gives us a mentality. #Exposeontruth #monthoftruth #Day2 #bibleseminar2 #A21Daystudy #watchonpcdltv #cekuwadzana #cesazone5
NEW SONG ALERT💥💥❣💥❣ ENOUGH GRACE by KWEN D🧡💛 DOWNLOAD NOW❣👇👇👇👇 https://app.gospeltunesandvideos.com/tabs/view?k=1618169107845-Enough-Grace-_by_KwenDGreat- #TLB #CEBAYELSA #CEUGHELLI #CESAPELE #PASTORCHRISLIVE #PASTORCHRISGENERATION #LMAM #LMAMBAYELSA #OFFER7
Day 1 of #A21DayStudy EXPOSE ON TRUTH with the Message of the Month #Truth delivers, protects & saves I go for the Truth, I walk in Truth and Live, Talk and do only the Truth. My life is Truth #ExposeonTruth #watchonpcdltv #EWCAZ4 #cameroon #Doualasubgroup #cendobo #splendour2a
WORD XPRESSION - 12TH OF APRIL Your victory is in your mouth, keep saying it! Download the cLoveworld App 👇👇https://cloveworld.page.link/loveworld
CELEBRATING A RHAPSODY BIBLE GLOBAL ACE PARTNER, OUR ESTEEMED PASTOR LEKAN BALOGUN Thank you for taking a bold stand for the Bible Mandate always. We greatly appreciate your Outstanding Partnership commitment to keeping the Bible in its place as the No 1 Book in the world. Happy Birthday! We Love you Dearly!
Happy Birthday to my Highly Esteemed Zonal Pastor Lekan Balogun. Thank you for all you do for The Great Lagos Zone 1. I celebrate you Sir!! #CEFruitfulCenter #CEAgegegrp
Celebrating our Father-in-the-Truth! We love and appreciate you Sir!
Happy birthday to our group pastor .esteemed Pastor Armstrong sir more grace to you sir