Pst. Lauretta Olubayo: Happy birthday to an amazing, on KingsChat Web
Happy birthday to an amazing, most gentle and lovely Pastor Chioma Ume. You're are rare in many ways but diligently sort for always. Your distinct character is adorable and a great inspiration. I love you loads and celebrate you Ma. The Lord has done you well surely we testify❤❤❤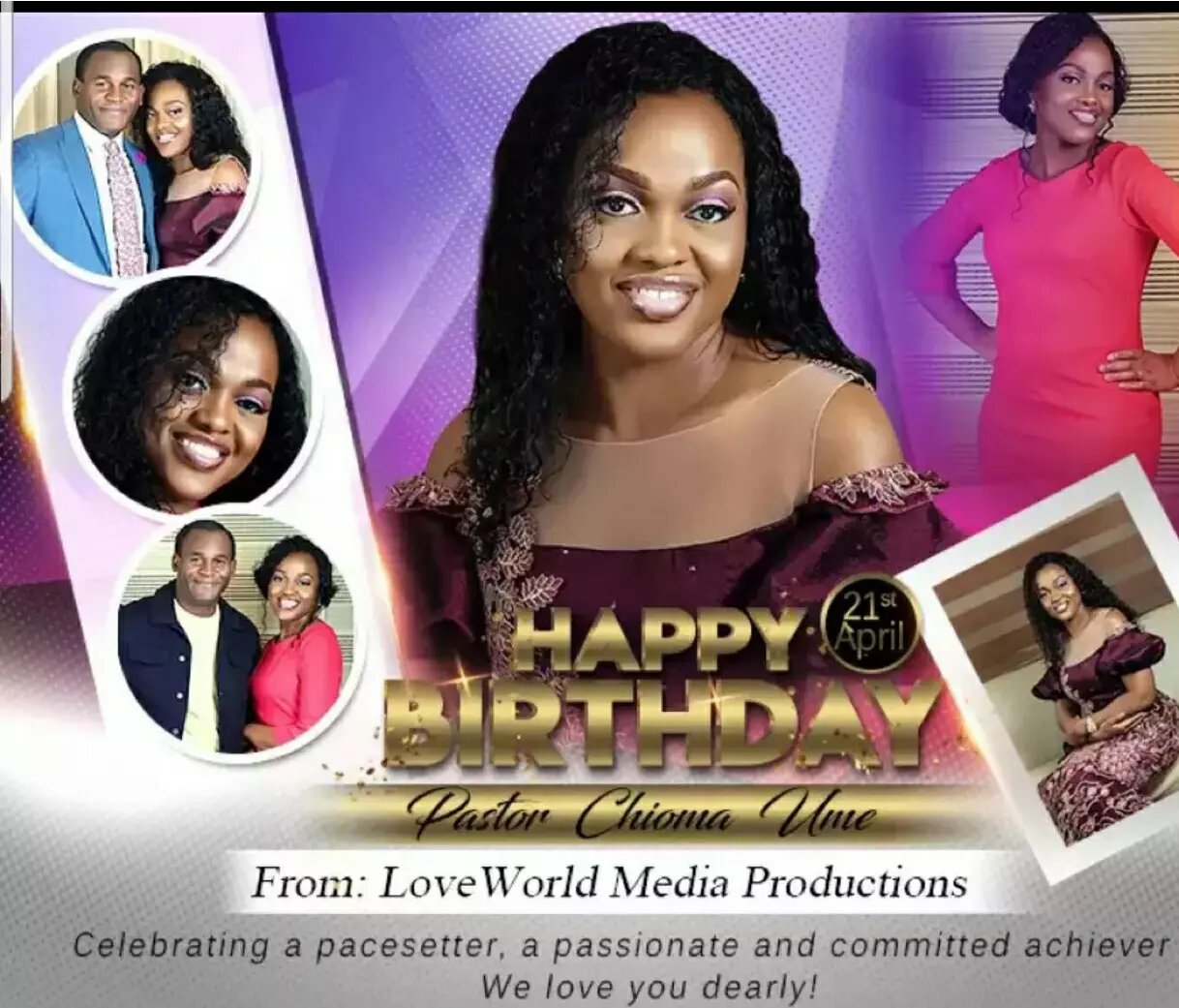 Pastor Chioma
commented:
Thank you so much Pastor Lauretta for your kind words. I love you and God bless you. ❤
Wow! We roll the drums and crank the cymbals its my dad's birthday! Happy Birthday Dad! Pastor Olufemi Ola-Jeffrey. Thank you sir, for the investments made on me and thank you for loving me and my household the way you do. I, Sharon, Kirk-Alex, TJ & RJ loves you big!
CE Edmonton Group delegates to The Glory of His Presence 2019. #TGOHPCAN #ceedmontongroup #ceedmonton #cewinnipeg #cevancouver
Happy birthdayyy esteemed Brother Wole! God bless youuu
HAPPY EASTER DEAR ESTEEMED CITIZENS OF OUR GREAT NATION!!! He is not here: for he is risen, has he said...(Mathew 28:6) Joy and gladness fills the earth, Christ the King of glory has risen! Celebrate and rejoice exceedingly. Happy Easter!!!
@Gbrown Happy 😊 Birthday Ma... ☺
Happy Birthday to my Richest Dad! You mean alot to me and my family. We love you sir
He is alive again, the stone has been rolled away. He is alive again, He's no longer where He laid, He is alive again, I can hear the angels sing, "Let all the earth rejoice, He's alive"! #EasterSuperSundaySpecial #LoveworldLiverpool #UKZone1
Happy birthday BEAUTIFUL, PASTOR CHIOMZY! Thank you for your beautiful smile, your contagious giggle n your kind heart. Your life is evidently UPWARD and FORWARD only..Urs, is 🎶JOY OVERFLOW!🎶 Enjoy ur life sis! I love you quite much!🥰😘😊
MEGA CAMPUS CRUSADES 4 CHRIST (MCC4C) - A NIGHT TO REMEMBER REDEFINED PRAYER GUIDE - SUNDAY, 21ST APRIL, 2019. We will pray fervently in other tongues, glorifying the Lord in the Spirit. Pray also that as the people gather, the presence of God fills the entire crusade grounds and every single attendee will be under the strong influence of the Spirit. Affirm boldly that through the ministry of the word, the teeming masses of young people will be permanently impacted and set on course for a glorious future. Ask ye of the LORD rain in the time of the latter rain; so the LORD shall make bright clouds, and give them showers of rain, to every one grass in the field. (Zechariah 10:1) #MCC4C #MegaCampusCrusades #AN2RR #AN2RRedefined #Blwcampusministryrocks #911generationxyz
We are celebrating life, mine and yours, hallelujah!!! #EasterSuperSundaySpecial #LoveworldLiverpool #UKZone1