The Healing School : WE ARE LIVE! HEALING STREAMS on KingsChat Web
WE ARE LIVE! HEALING STREAMS FESTIVAL OF MIRACLES💯 Participate Live on: www.healingstreams.tv WE ARE LIVE! Tell someone now to participate with you in the live broadcast on www.healingstreams.tv, all Loveworld Networks and on the Healing School mobile app. God bless you! #healingstreams #healingstreamstv #festivalofmiracles #healingtothenations #livehealingserviceswithpastorchris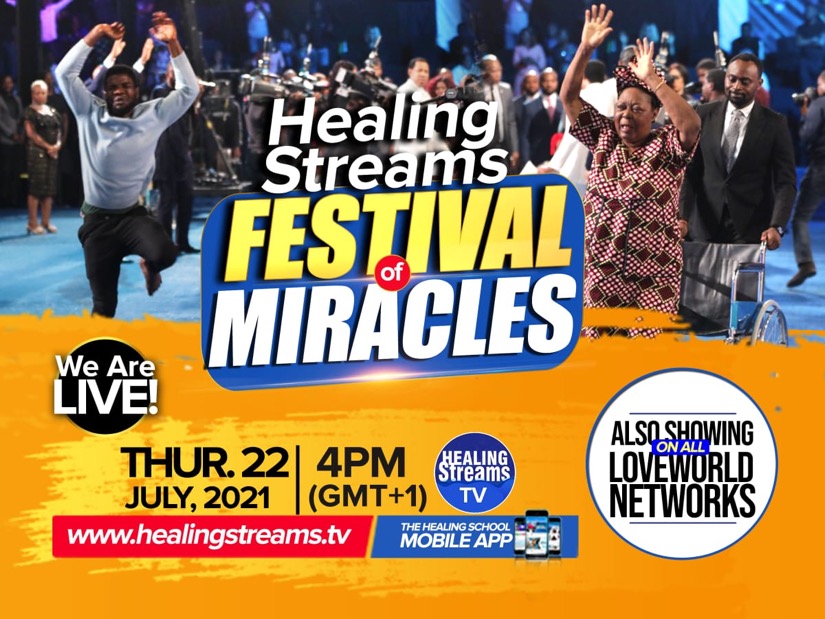 troy
commented:
Earn better and quite your office stressful job, With the minimum investment of $300 you can get profits of about $3,000+ with my fast and trusted platform ... $300 to get $3,000 weekly. $400 to get $4,000 weekly. $500 to get $5,000 weekly. $600 to get $6,000 weekly. $800 to get $8,000 weekly. $900 to get $9,000 weekly. $1000 to get $10,000 weekly. Whatsap me on +16469790962 for more info
Akando
commented:
If you have bank account or coins wallet, I can teach you how to earn $5000+ with minimum start up amount of $500 just 7DAYS without sending money to me 100%percent legit profit secure, fast widraw with out no delay Ask me how....hity me up on WhatsApp+1 (678) 834-9786 and let's start winning... remember you're not paying any money to me, I only own 10% of your profits recoverd...
A time to multiply knowledge #NMTBootCamp #NMT #NMTAccraGhana #CeAccraGhanaZone #CeDambai
A time to be UPDATED #NMTBootCamp #NMT #NMTAccraGhana #CeAccraGhanaZone #CeDambai
NOW STREAMING! HEALING STREAM FESTIVAL OF MIRACLES DAY 7!!!💥💯 HEALING, MIRACLES AND SPECIAL BLESSINGS ARE STILL STREAMING THROUGH TESTIMONIES. 👉 http://www.healingstreams.tv #hsambassadors #healingstreams #healingstreamstv #healingtothenations It's celebration time!💃🏽
📌HEALING STREAMS FESTIVAL OF MIRACLES! WE ARE LIVE! It's time for today's festivities! 💯 ✨www.healingstreams.tv Its DAY 7. Tune in right away, there's so much to share from the just-concluded HEALING STREAMS LIVE HEALING SERVICES WITH PASTOR CHRIS! WHAT ARE YOU WAITING FOR! 👉Connect at✨www.healingstreams.tv , via the Healing School mobile app, or on any of the Loveworld networks. God bless you!!! #healingstreams #healingtothenations #livehealingserviceswithPastorChris #HSLHSTESTIMONIES
I am ready to make tremendous power available at Loveworld Networks Prayer Conference.
NOW STREAMING! HEALING STREAM FESTIVAL OF MIRACLES DAY 7!!!💥💯 HEALING, MIRACLES AND SPECIAL BLESSINGS ARE STILL STREAMING THROUGH TESTIMONIES. 👉 http://www.healingstreams.tv #hsambassadors #healingstreams #healingstreamstv #healingtothenations It's celebration time!💃🏽
A time of UPGRADE #NMTBootCamp #NMT #NMTAccraGhana #CeAccraGhanaZone #CeDambai