Dcns Stella Fombo: Happy Birthday to a very on KingsChat Web
Happy Birthday to a very special friend and sister. You are not just a sister- in law but a big BLESSING to our family. Thank you for all u do in our family and most especially in our ministry. . WE (Dcn, BOMA SOTONYE SOPRINYE AND SOTORU ) 💗💗💗U dearly. @giftebolum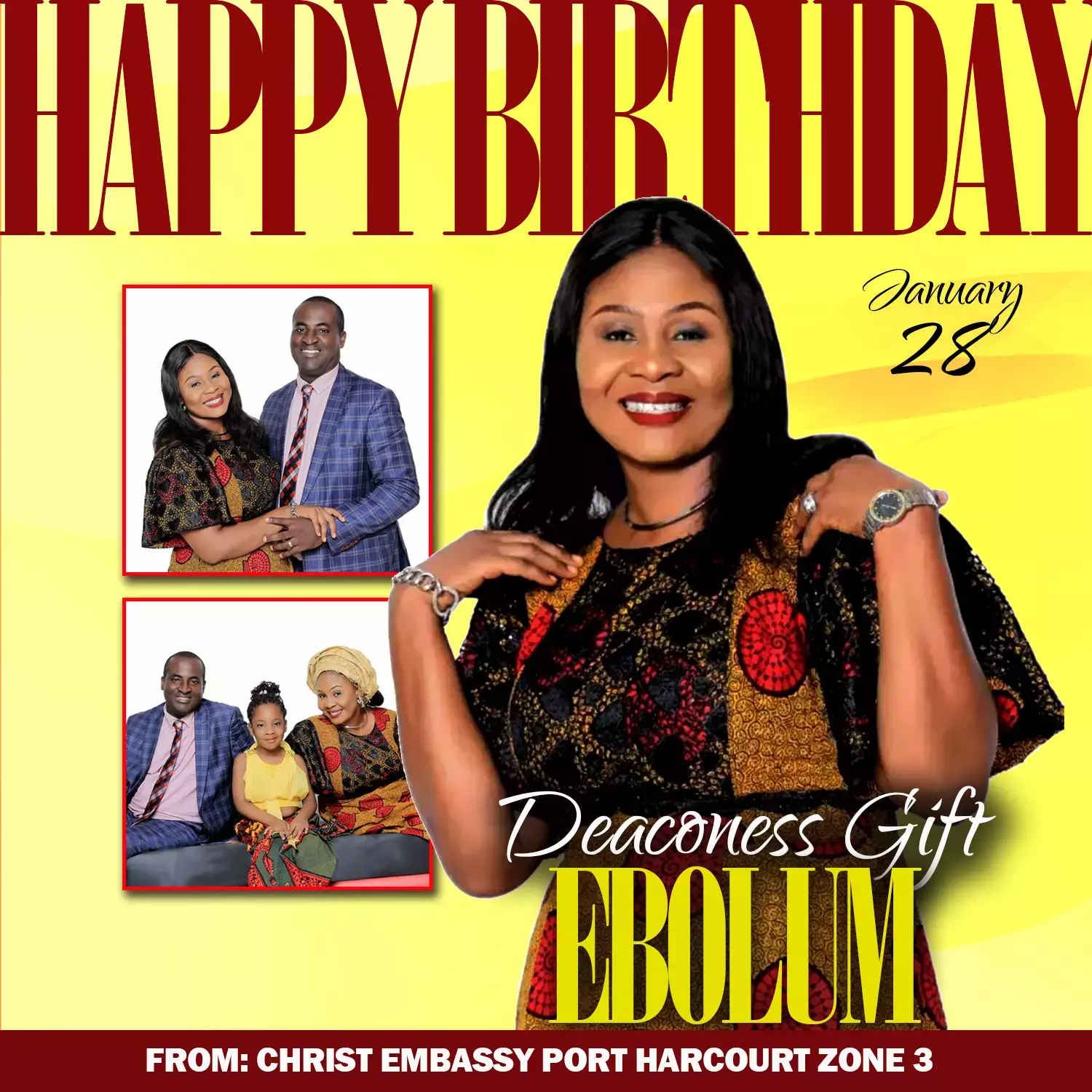 INSPITE OF ALL WE WILL FIGHT THE FIGHT THEY THINK WE ARE DONE ITS ONLY JUST BEGIN THE CHURCH IS MARCHING ON INSPITE OF ALL....
Still Celebrating Ingenio: A Super birthday Greeting from the Esteemed Pastor Moses Olayemi
Glorious things are spoken of you o city of God,it means I am the city of God,he resident in me,hallelujah!Jesus is alive in me,the Holy Ghost perambulate in my body, because I'm alive unto God.#cephzone2. #ceislandgroupbonny.
#prayingnow #cameroon #cendobo
Happiest birthday to my wonderful cell member. A man sent from God, born for such a time as this. Of your increase there shall be no end. This year you will shine like never before. I love you dearly #LoveWorldNorthampton #UKZONE2
#Praying now #cewarridsc #cewarriministrycenter
S -  Sacrificing daily to make a difference U - Utilise ur time & talent C - Consistently focus towards ur goal C - Credibility & reliability must be your watchword E - Educate yourself & keep retraining S - Say no to discouragement agents S - Seek the Lord at all times
https://www.kingsch.at/p/RThqMmt