Rhapsody of Realities: "There's something that happens to on KingsChat Web
"There's something that happens to you when you go to church-the ministration of righteousness! ..." -Pastor Chris www.rhapsodyofrealities.org YOUR LOVEWORLD SPECIALS with PASTOR CHRIS, is ongoing! PARTICIPATE LIVE on any of these platforms: 👉 ️ The Rhapsody App: 🖇️bit.ly/getrhapsodyapp 👉 The Rhapsody Website: 🖇️www.rhapsodyofrealities.org 👉 Rhapsody Prayer Network: 🖇️ prayer.rhapsodyofrealities.org 👉 Rhapsody Influencers Network 🖇️ rin.rhapsodyofrealities.org To Partner/Contact us⁣⁣⁣ Call: +1 Email: info@rhapsodyofrealities.org Kingschat message: @rhapsodyonline #rhapsody #PastorChris #rhapsodyofrealities #yourloveworld #yourloveworldwithpastorchris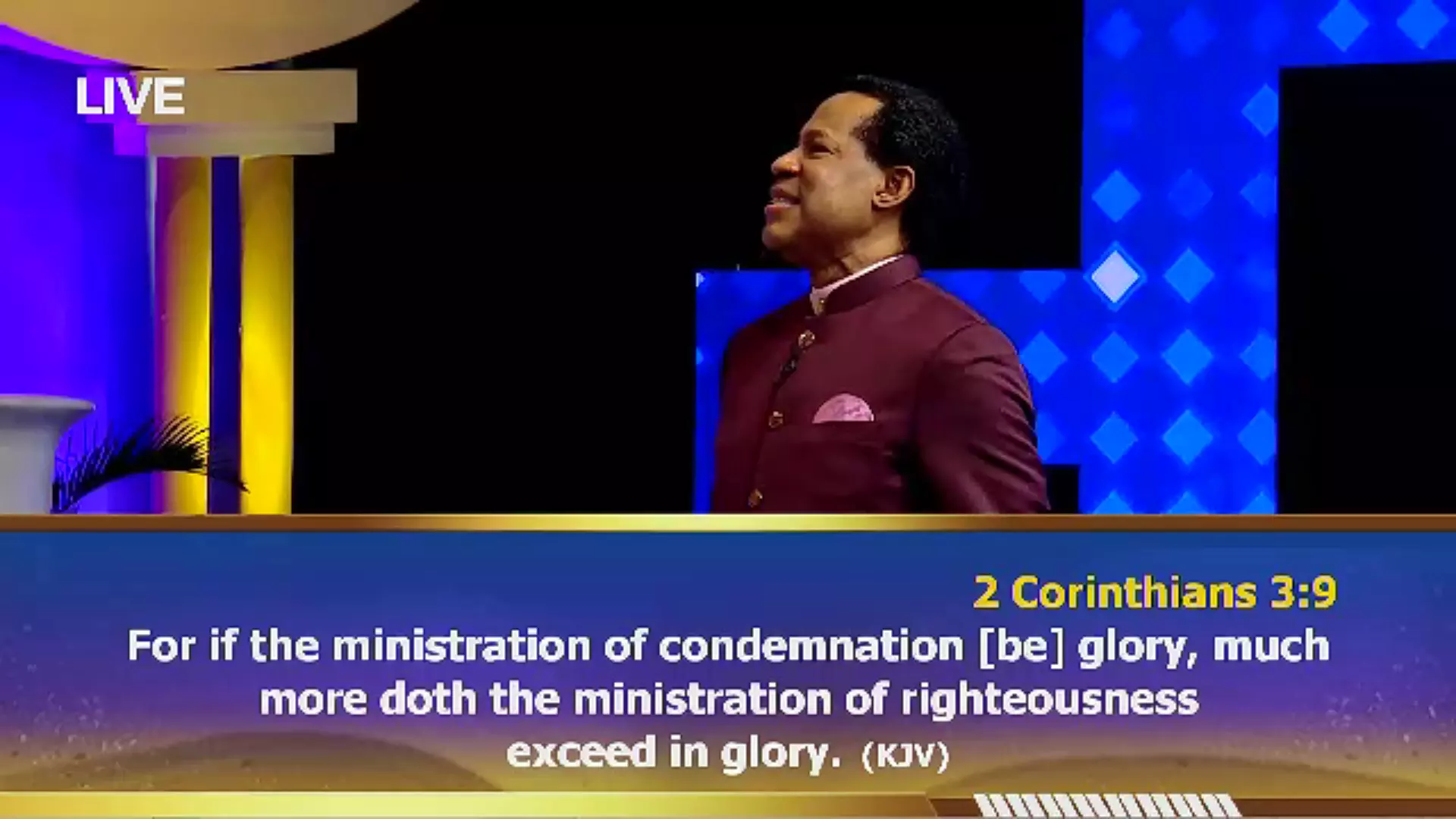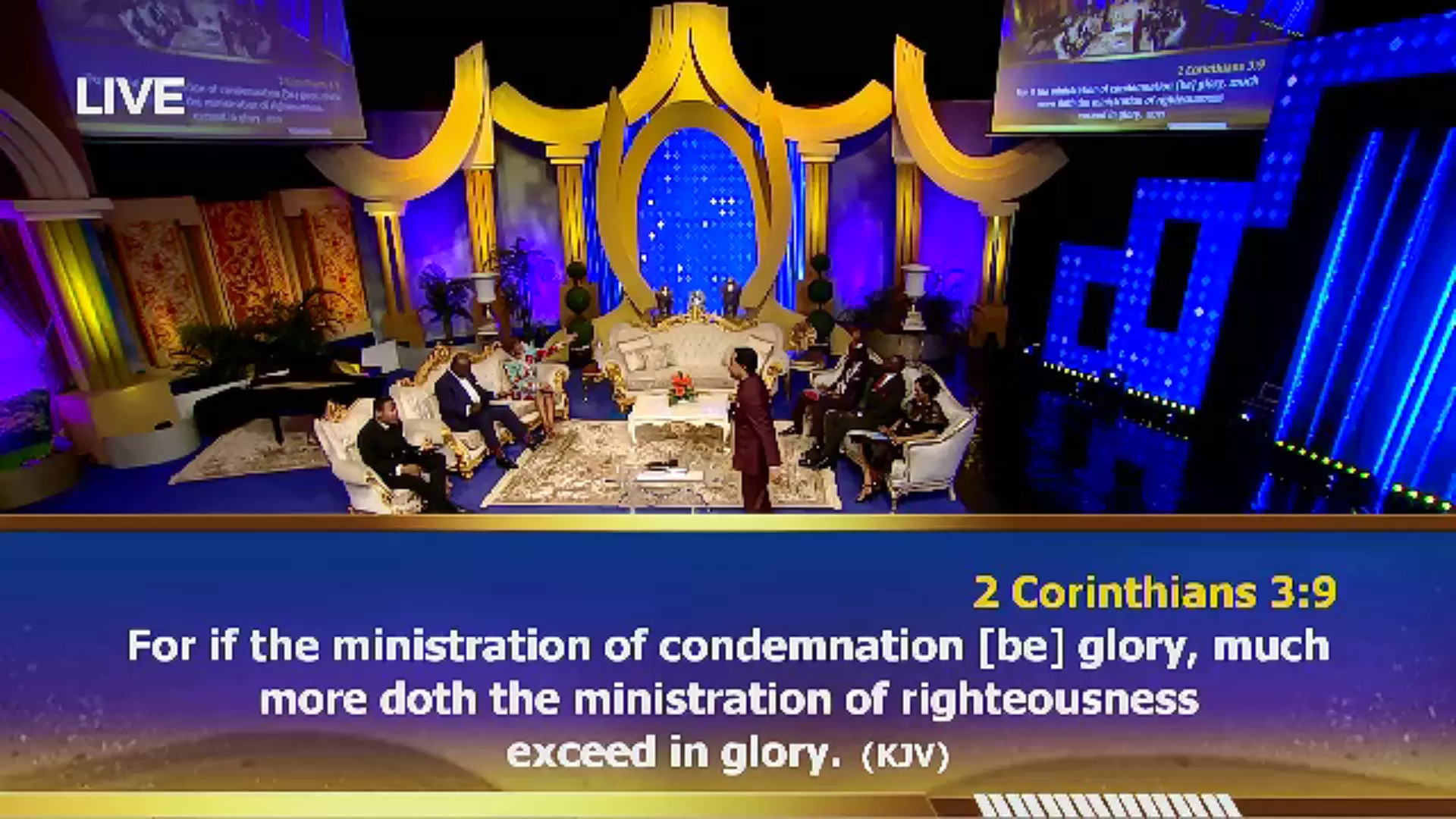 YOUR LOVEWORLD SPECIALS WITH PASTOR CHRIS SEASON 2: PHASE 3 (DAY 5)! ISM Ministers Participating Live from Uganda! #ISM #GlobalDayofPrayer #PastorChris #pclprayathon #YourLoveworld #happeningnow #loveworld #impactinglivesimpactministries #prayingwithpastorchris #PastorChrisGivesAgain #prayingnow
Check out my amazing post in Yookos!
YOUR LOVEWORLD SPECIAL WITH PASTOR CHRIS SEASON 2, PHASE 3, DAY 5. Live Participation from Finland. Tune in NOW to 👉 https://tniglobal.org to participate with your family and friends! Like, share, comment and spread the Word! #TNI #yourloveworldwithpastorchris
Happy birthday to an amazing father. Eve loving , ever caring. The pastor Chris I see. . You made Grace so real to us by your words and actions. I love you great daddy.
YOUR LOVEWORLD SPECIALS WITH PASTOR CHRIS, SEASON 2, PHASE 3, (DAY 5) Healing School Translators Network: Live participation from Sweden Tune in NOW @ www.enterthehealingschool.live with your family and friends God bless you. #YourLoveworld #healingtothenations
YOUR LOVEWORLD SPECIAL WITH PASTOR CHRIS SEASON 2, PHASE 3, DAY 5. Live Participation from Botswana. Tune in NOW to 👉 https://tniglobal.org to participate with your family and friends! Like, share, comment and spread the Word! #TNI #yourloveworldwithpastorchris
Scottish Premiership match previews Team news, stats and predictions for the opening round of the Scottish Premiership, as Celtic start their title defence live on Sky Sports. https://www.skysports.com/football/news/12040/12039003/scottish-premiership-match-previews-team-news-predictions-live-on-sky-sports
Everton bid £18m for Real left-back Reguilon Everton have moved ahead of at least three other Premier League clubs after bidding £18m for Real Madrid left-back Sergio Reguilon. https://www.skysports.com/football/news/12040/12040179/sergio-reguilon-everton-bid-18m-for-real-madrid-left-back
Arsenal demand £8m for Balogun Arsenal are demanding at least £8m for Brentford target Folarin Balogun. https://www.skysports.com/football/news/12040/12040157/folarin-balogun-arsenal-demand-8m-for-brentford-target
7 Uplifting Stories That Will Leave You Feeling Good All Weekend Long No act of kindness--no matter how small--is ever wasted! You've made it to the start of a brand-new weekend meaning it's time to mark Feel Good Friday with some inspiring stories... https://www.eonline.com/news/1175149/7-uplifting-stories-that-will-leave-you-feeling-good-all-weekend-long?cmpid=rss-000000-rssfeed-365-topstories&utm_source=eonline&utm_medium=rssfeeds&utm_campaign=rss_topstories