The Healing School : HEALING STREAMS LIVE HEALING SERVICES on KingsChat Web
HEALING STREAMS LIVE HEALING SERVICES WITH PASTOR CHRIS - IT'S 18 DAYS TO GO! 💯 Register @ https://healingstreams.tv/3days You can create an atmosphere for many to receive a special touch from God during the 3-day Live Healing Services by hosting a virtual healing center. Be that man or woman God is counting on to reach the sick and hurting around the world with His healing power. To set up a virtual healing center for the Live Healing Services, visit our website @ www.healingstreams.tv/virtual Dont miss this opportunity! God bless you. #healingstreams #healingstreamstv #healingtothenations #livehealingserviceswithpastorchris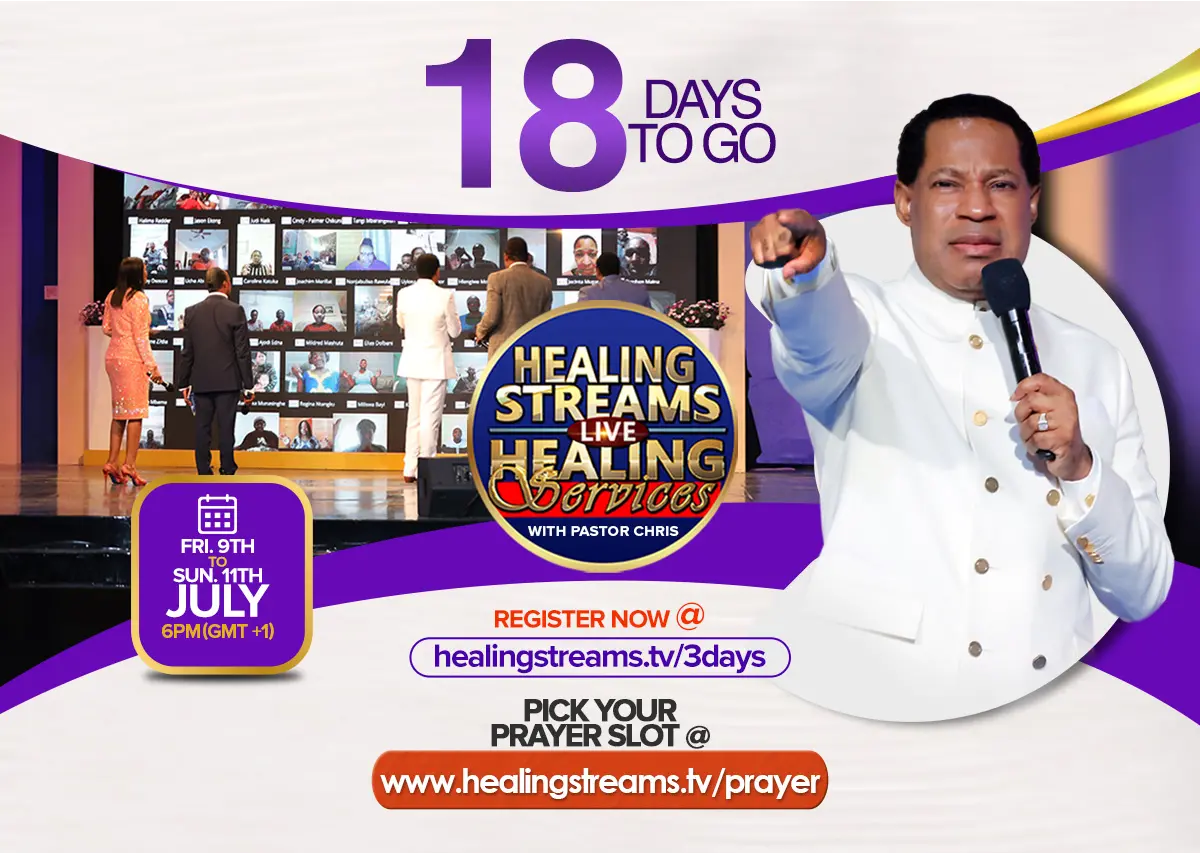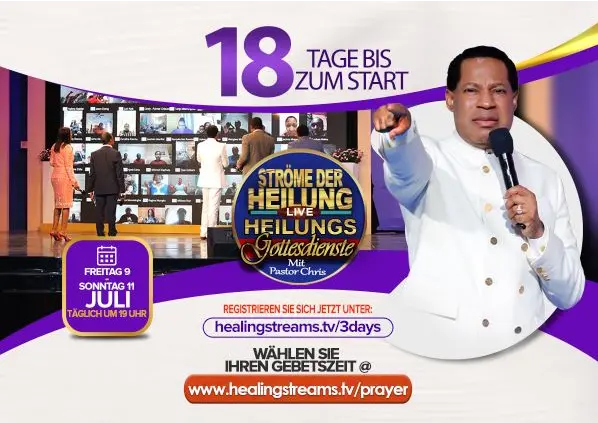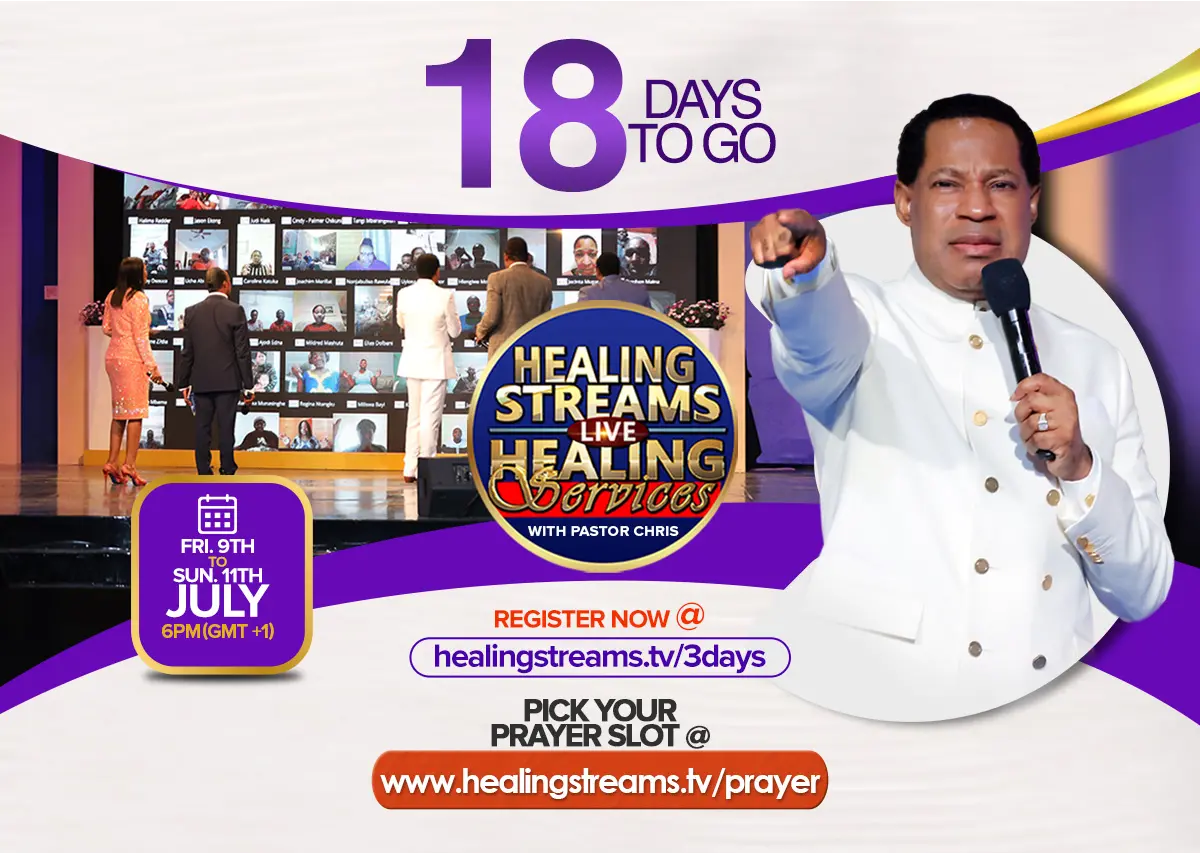 akando
commented:
If you have bank account or Bitcoins wallet, I can teach you how to earn $5000+ with minimum start up amount of $500 just 7DAYS without sending money to me 100%percent legit profit secure, fast widraw with out no delay Ask me how....hity me up on WhatsApp+1 (678) 834-9786 and let's start winning... remember you're not paying any money to me, I only own 10% of your profits recoverd...
Happy Father's Day highly esteemed Pastor Adewale Nwankpele. You are worth celebrating Sir. #LWUkZ4Peterboroughcitycenter
🏅CELEBRATING OUR PARTNERS FOR SPONSORING RHAPSODY OF REALITIES NEW LANGUAGES/RHAPSODY OUTREACHES. Nigeria Northern Region says THANK YOU Esteemed  BROTHER GIDEON ANEH for your valued Partnership with Rhapsody of Realities and your response at the Regional Rhaphathon with our Highly Esteemed Regional Pastor, Pastor Joy Amenkhienan. We are grateful for your sponsorship of 1 New Language 🗣The Lord who supplies seed to the sower and bread to the eater will bless and multiply your seed sown, and increase the fruits of your righteousness. We await your testimonies!!! Nigeria Northern Region REGIONAL OFFICE #NigeriaNorthernRegion @cennr
RELIEVING THE MOMENTS OF FATHERS DAY CELEBRATION IN CHRIST EMBASSY PRETORIA 🥳🥳🥳💥💥💥💥💥🤸🤸🤸🤸 #SAZONE2 #PRETORIAGROUP
I am born of God. I have the life of God in me.
From All of us your Children in Zonal Church, LWCM, ❤️❤️ HAPPY FATHER'S DAY DADDY (#TLB)!! We love you dearly ❤️💞❣️ #FathersDay #TLB #CEBAYELSA #CEUGHELLI #CESAPELE #NSSZONE1
PRAYING FOR THE NATIONS 🙏 THIS IS WAR!!! NO NEUTRAL GROUNDS! We're taking the Nations for Jesus as we continue to intercede for Nations. Join Pastor Chris to pray for the Nations, in the timely pray-along Auido classic- Praying for the Nations, available in Audio CD. Spread the Word! Spread Prayer!! #sponsor #distribute #iamapriestinoffice #ispreadprayer #monthofprayer #theyearofpreparation
HEALING STREAMS LIVE HEALING SERVICES WITH PASTOR CHRIS - IT'S 18 DAYS TO GO! 💯 Register @ https://healingstreams.tv/3days You can create an atmosphere for many to receive a special touch from the Spirit God during the 3-day Healing Streams Live Healing Services with Pastor Chris by setting a virtual healing center. Be that man or woman God is counting on to reach the sick and hurting around the world with His healing power. To set up a virtual healing center for the Live Healing Services, visit our website @ www.healingstreams.tv/virtual Dont miss this opportunity! God bless you. #healingstreams #healingstreamstv #healingtothenations #livehealingserviceswithpastorchris