Opupa Righteousman: Happy birthday Pastor Ma. I'm on KingsChat Web
Happy birthday Pastor Ma. I'm grateful to God for bringing on my path. You've inspired excellence in me. Thank you for the opportunity to work with u in the stage set and pushing me to the limits. I celebrate you Ma.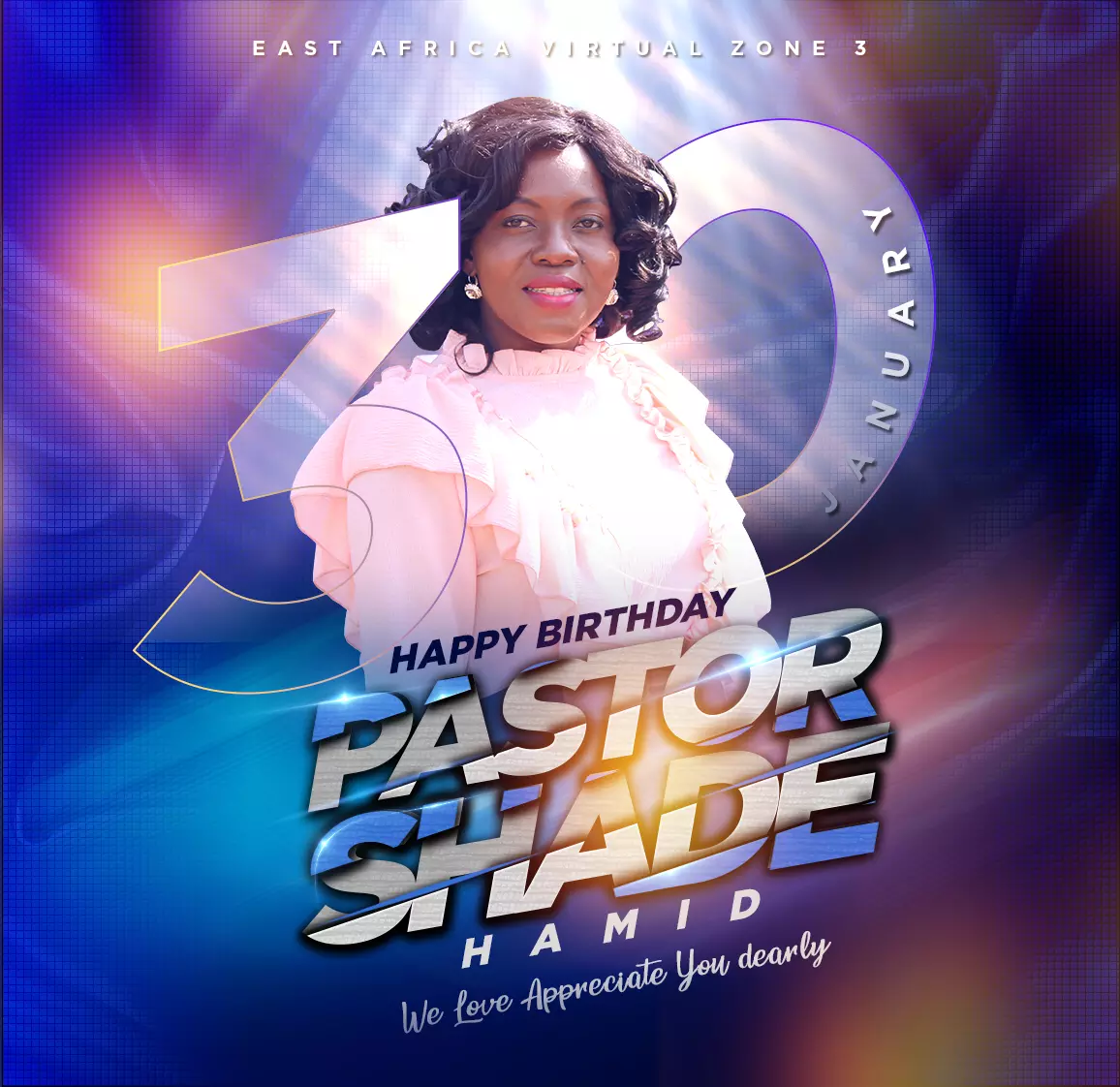 Happy lights birthday Pastor Ma, we celebrate you, today and love you dearly.
Celebrating Pastor Shade. Happy birthday our Esteemed Pastor Shade Hamid, We celebrate a Passionate daugther in the house today #PstShadeHamid #PSH0130
Yessssso It's her birthday today... My exceptional Supervisor.... Very passionate for the work of the master. Thank you very much Ma for all the trainings,love and corrections given me. I love you Pastor Ma and Happy happy happy birthday.
Celebrating Pastor Shade. Happy birthday our Esteemed Pastor Shade Hamid, We celebrate a Passionate daugther in the house today #PstShadeHamid #PSH0130
Celebrating Pastor Shade. Happy birthday our Esteemed Pastor Shade Hamid, We celebrate a Passionate daugther in the house today #PstShadeHamid #PSH0130
Celebrating Pastor Shade. Happy birthday our Esteemed Pastor Shade Hamid, We celebrate a Passionate daugther in the house today #PstShadeHamid #PSH0130
Celebrating Pastor Shade. Happy birthday our Esteemed Pastor Shade Hamid, We celebrate a Passionate daugther in the house today #PstShadeHamid #PSH0130
Celebrating Pastor Shade. Happy birthday our Esteemed Pastor Shade Hamid, We celebrate a Passionate daugther in the house today #PstShadeHamid #PSH0130
Celebrating Pastor Shade. Happy birthday our Esteemed Pastor Shade Hamid, We celebrate a Passionate daugther in the house today #PstShadeHamid #PSH0130