Christ Embassy East Ham : The Brethren in Christ Embassy on KingsChat Web
The Brethren in Christ Embassy Eastham would like to wish our dear Man of God Pastor Chris a happy fathers day. Thank you for answering God's call on your life. We love and appreciate you sir. #CEEastHam #UK2Z4FASTEST #UkR2Z4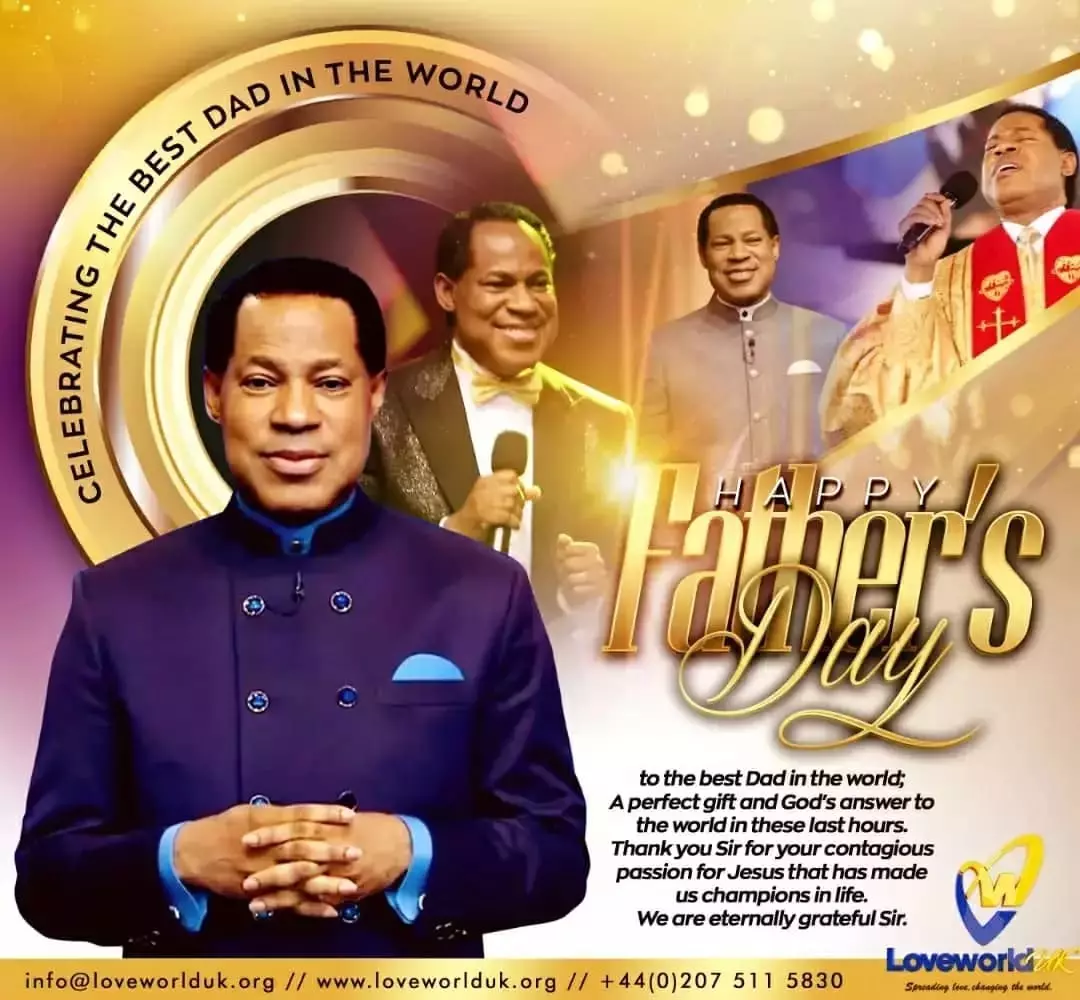 Thomas
commented:
Join our Cryptotrading plantform... it's really lucrative way of earning consistent income weekly with just little investment and it doesn't require any experience, just step by step instructions..It's an investment where you invest on bitcoins and the sum of bitcoins you invest in, will been process and doubled in a multiple in 7 days trade and then invested in the same account that you invested in again and again, you can invest with credible Asset traders and earn returns of ... $300 to earn $3,000, $400 to earn $4,000, $500 to earn $5,000, $600 to earn $6,000, $700 to earn $7000, $800 to earn $8,000, $900 to earn $9,000 $1000 to earn $10,000.All in 7days trade and 10% will be my commission and no extra payment before withdrawal .. De me on WhatsAp +1850 7391660
Nancy Gabrielle
commented:
PROMO! PROMO!! PROMO!!! How are you doing today? I have a golden opportunity for you.. Trade is the most legitimate means of investment which exposes you to massive profits. 👉btc is higher now... here are the investment rate… $300 to earn $3000+ $400 to earn $4000+ $500 to earn$5000+ $700 to earn$7000+ $800 to earn $8000+ $900 to earn $9000+ $1000 to earn $10,000+ in 5 working days no experience needed.... Ask me how and I will show you how it works like magic 🔮. For more information ℹ️ inbox me on Whatsapp… +1 (706) 406-4298
1 Corinthians 15:52 52 In a moment, in the twinkling of an eye, at the last trump: for the trumpet shall sound, and the dead shall be raised incorruptible, and we shall be changed.
CELEBRATING THE WORLD'S BEST DAD - REV. CHRIS OYAKHILOME DSc DD.! Happy Father's Day to our beloved Father, Prophet, Pastor, Mentor, Life-Coach; Rev. Chris Oyakhilome; the embodiment and expression of God's Love; a father of fathers, and a life-coach to millions of ministers of the Gospel all around the world! Today gives us another special opportunity to celebrate your extraordinary love, audacious faith, exceptional boldness and astounding courage and impact in the Body of Christ. We love you dearly Sir! #ISM #PastorChris #WorldBestDad #fathersday #father #dad #love
HAPPY FATHER'S DAY TO OUR HIGHLY ESTEEMED PASTOR SIR. Wow! What an honor to celebrate our beloved Pastor, the highly Esteemed Pastor Ken Igini on this very special occasion of Father's Day. Thank you Sir for being a father 'indeed', to us in every way! Thank you for loving, nurturing and teaching us the word of God that has instilled boldness and courage in our lives! We thank you Sir for teaching us how to follow our SUPER DAD, Rev Dr Chris Oyakhilome Dsc, DD. You are indeed our hero! We love you dearly and celebrate you very specially Esteemed Pastor Sir! #CETanzania
The Yookos team will ask you usually when you write on this timeline, " What is on your mind." LET your mind BE ON THE LORD !!!!!!! THANK YOU AND GOD BLESS YOU !!!!!!!
Happy Father's Day to our Highly Esteemed Director! Thank you Sir to leading us in exemplary service & followership of our dear Man of God! We love you dearly Sir! #FathersDay #CGI #unstoppableChurchGrowth
Thank you dear Pastor for your fatherly care and love. You've given so much of yourself to nurture us spiritually and physically. I may not always say it but I'll really appreciate you sir. Happy Father's Day pastor. I love you Sir.
Happy Fathers Day! Thanks to fathers all around the world for loving, leading, taking care of families and much more. #FathersDay
Amos 4:12 #imc #imcwithpastorchris #iclc #iclcwithpastorchris #yearofpreparation
#healingstreams #healingstreamstv #healingtothenations #livehealingserviceswithpastorchris #blwcampusministryrocks #blwsazoneb