Pastor Miebi Bribena: *_Hearty Congratulations Pastor Miebi Bribena on KingsChat Web
*_Hearty Congratulations Pastor Miebi Bribena And Partners of CE Kumasi 1 for Meeting Your Target. We Expect to receive more as we exceed the Million Mark_.*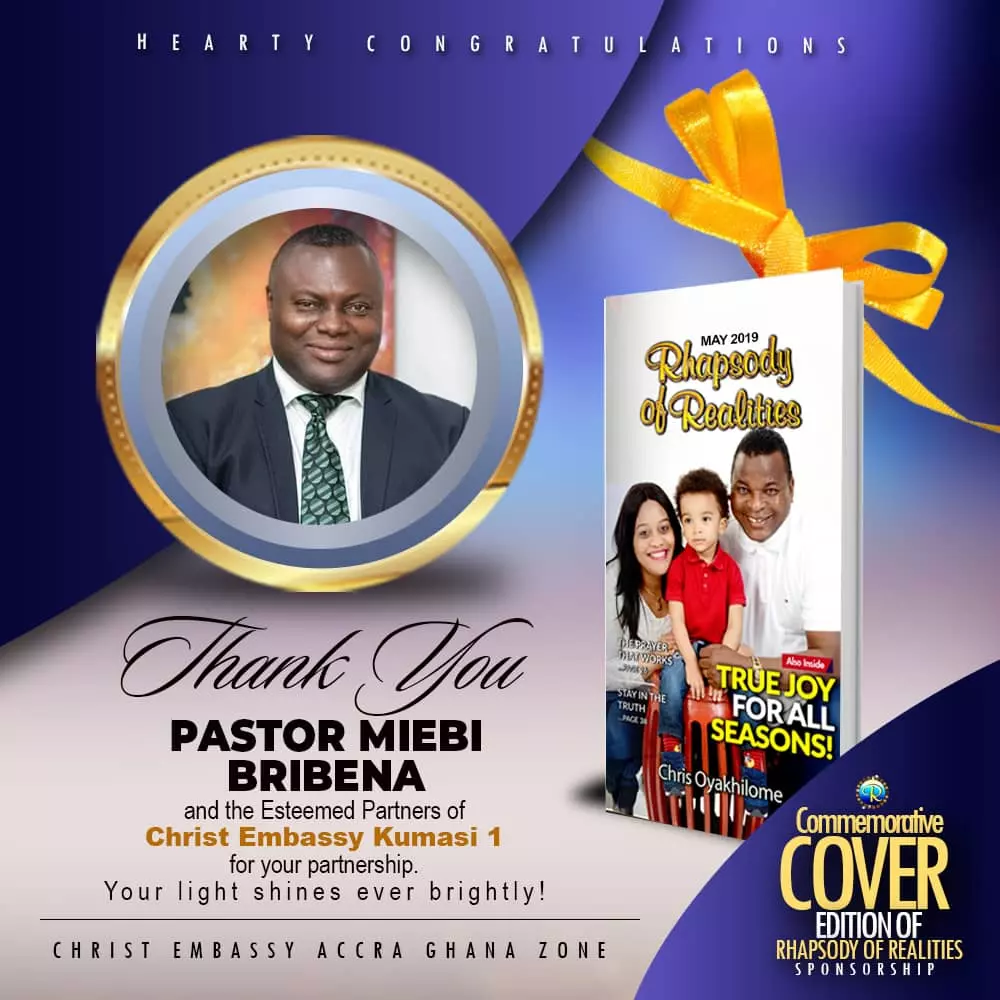 Say what?!😲 Longrich set to invest in agriculture and manufacturing in Ghana🇬🇭?!!! My business platform all up in your face😋 We work what works, we are deliberate like that😎 #playbigorgohome🙅🏽‍♀ #thisisaglobalmovement #longrichisinaclassallbyherself #ileap🤸🏾‍♂
Thank you Pastor Mike Wiggle and the amazing brethren of Christ Embassy Texas zones 1 and 2. What a change that has occurred in our lives as result of the GLORY OF HIS PRESENCE on Easter weekend. God be praised forevermore.
Nuit de Félicité avec Pasteur Jonathan.. sa se passe maintenant.. #Cesenegal #Ewcazone2
Happening Live... #CMC #CalMC #TeamCalabarRocks
Its happening this Saturday!!! Join us as we raise funds to help families in Mozambique and beyond that are suffering from the past cyclone disaster. You can do so by giving or purchasing a meal or more. All proceeds goes towards relief funds. #CEBROOKLYN #USAREG1VZ2 #USAREGION1
Happy birthday Pastor Ma. I celebrate the grace of God upon your life. Thank you for the impact you made in my life and for teaching me service in ministry. Teaching me how to use ministry material. My life had been upgraded becos of you.I love you so much!