Everyday with Pastor Ose: Happy Birthday Pastor. We love on KingsChat Web
Happy Birthday Pastor. We love you soooo much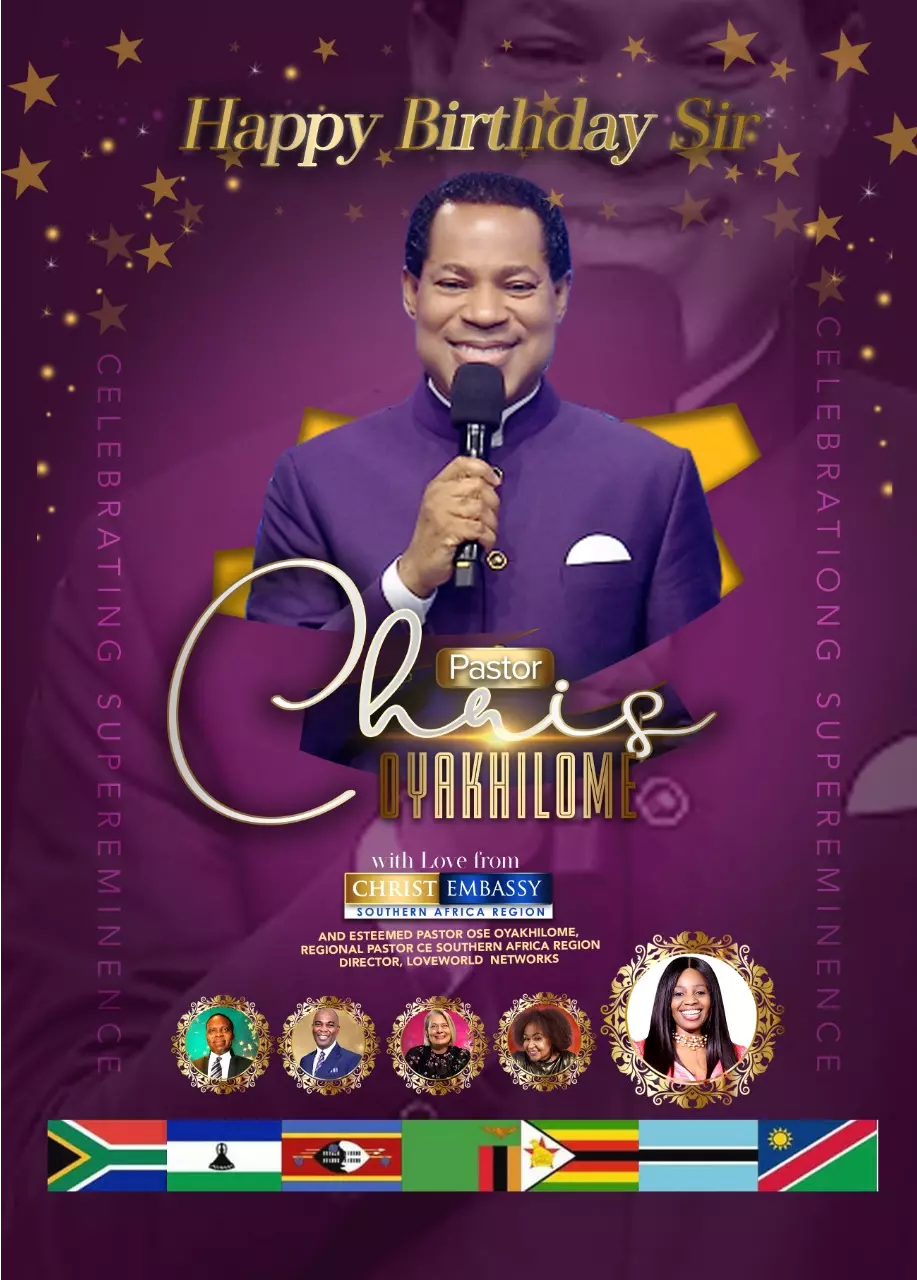 Sis Aku O
commented:
Happy birthday to the man of my dreams. I love you sooooo! Much. 💋♥️🎁♥️♥️💞💋💋💋🎁🔥🍰🔥🎊🎉💥🍾🙏🏼🥰👍😍💃 Thank you Ma for the opportunity. God bless you even more...
Bhukula
commented:
Happy birthday Pastor sir. You're God's answer to our generation. I love you dearly sir.
#loveworldchildrenministry #childrenschurchrocks #offer7 #Norway #WEVZ1
HAPPY BIRTHDAY SIR..... I love you so dearly Sir!!! The eyes of God in the earth. Thanks so much Pastor Sir!
Sister Tamara and her team saw a need to assist the orphanage with Groceries and different basic essentials
HAPPY BIRTHDAY MY OFFER 7 BABY. YOU ARE A SHINNING LIGHT TO YOUR WORLD AND THROUGH YOU MANY WILL COME TO THE KNOWLEDGE OF JESUS CHRIST. WE CELEBRATE THE JOY , PEACE AND PROSPERITY YOUR COMING INTO OUR WIRLD BROUGHT TO US. WE LOVE YOU SO MUCH.
Celebrating Our Beloved Father and Mentor! Special Birthday greetings from TNI Serbia! #Offer7 #Dec7 #TNI
Thank you Father for sending us a Shepherd after your own heart. My life has been transformed. I now live a life with divine purpose. Thank you Pastor Sir for your investment in me through your teachings. My life is from glory to glory. An expression of God's glory. Happy Birthday Rev. (Dr) Chris Oyahkilome Dsc.DD. More and more grace unto you, your family and all that concerns you. You are indeed a blessing to billions around the world.🙏 #Offer7 #HappyBirthdayPastorChris #Thanksgiving #CEAbuDhabi-1 #MEASIA #MEASIA-Philippines #CharisBSG #MakariosPCF
Saying thank you sir, for the impact of your word in life ....
Saying thank you sir, for the impact of your word in life ....
Happy birthday my great teacher Celebrating boldness Celebrating audacity Celebrating a sacrificial giver Celebrating a global icon I love you my pastor sir