EWC Africa VZ4: Greetings Beloved, welcome to the on KingsChat Web
Greetings Beloved, welcome to the Month of Proclamations. We are making bold public affirmations of faith and the Word of God. Glory to God. Today is Day 1 of our monthly Zonal 3 Days of Praying and Fasting and we will pray at 9am and 3pm for 10 minutes each time as follows. 1. Thank God for the Word of the Month to you and declare that as you make your confessions of the Word of God, His power is activated in your life for the Word to produce results in all that concerns you. Heb 13:5-6 2. Pray concerning the Loveworld Specials Season 2 Phase 6 starting today. Boldly affirm that the ministry of the Word to the whole world in the program will lead to a clearer understanding of the times and deep convictions of what to do in line with God's will and purpose. Rom 12:1-2 God bless you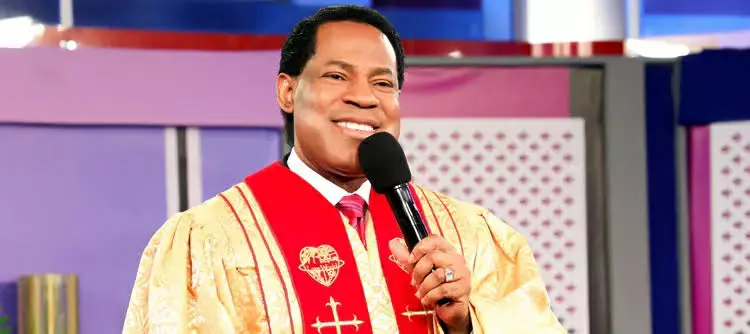 Divine Health Confessions - October 5th #dhconfessions #healingtothenations #cesazone1 #cepegroup
Congratulations to the son of my father, a man of high integrity and favour. A very wise man ...... Congratulations Esteemed Pastor Emeka Eze sir
Glooooorrrry 🙌🙌. Today is day 14 and we are reading Proverbs Chapter 14. #31DaysOfWisdom #31DaysOfWisdomreloaded #bookofproverbs #IhavetheWisdomOfGod #CeAccraGhanazone #CeAvenor #MimshachPCFAvenor
YESS! Its World Teachers Day! Where would I have been without you ? Thank you for teaching me the Word of God.My life is a testimony. I celebrate you Sir for impacting my world with the investment of your personality. You've drawn us closer to the Master. I LuvYou daddy!
⭐️🥁📖🔥Today OCTOBER 5TH is World Teachers' Day🥰🥳👌AND GUESS WHO WE ARE CELEBRATING AS THE BEST TEACHER , THE WORLD OVER???🕺💃💯🥳🥰 You got that right !!! 🤗🤗🤗Join millions to appreciate our beloved Man of God and Great Teacher, Rev Chris Oyakhilome Dsc DD by participating in the MEET MY TEACHER CELEBRATIONS 2020🥳🥳🥳 👉👉👉HERE ARE 5 SIMPLE STEPS 1. Introduce 5 people today and daily to your teacher Pastor Chris and his teachings throughout October 2. Help them DOWNLOAD the PCDL mobile app OR to SUBSCRIBE FOR FREE on PCDL.TV 3. Get them to LISTEN TO or WATCH a FREE Message on the app(Topical Highlight series) OR on the PCDL.TV (WordFest2.0 daily free messages) 4. RECORD AND POST your personal videos testifying of impact of Pastor Chris Teachings in your life and THANKING HIM for being your teacher on.Kingschat and Social Media 5 .Get At least 5 others daily to RECORD TESTIMONIALS of Pastor Chris Teachings AND THANK YOU MESSAGES TO PASTOR #MMTCelebration2020 #ThankyouPastorChris #pastorchrisismyteacher #myteachermyhero #UKR2Z3
Congratulations Esteemed Pastor Emeka Sir!#Grace
#MMTCelebration #pastorchrisismyteacher #thankyoupastorchris #ceswitzerland #euz3
CELEBRATING OUR DEAR DEACONESS CATHERINE UDENSI! Happy Birthday to our Beloved Deaconess Catherine. Thank you for your passionate commitment to the work of God and His Kingdom. We love and celebrate you now and always! Enjoy this glorious year! Happy Birthday! Important! Click 👉 enterthehealingschool.org/imagazine/CELZ5 to Spread Faith with The Healing School (October) Magazine and get others to do so too. Click 👉 https://bit.ly/Z5RORapp to download and share the ROR 3.0 app with all contacts. 🙏God bless you 🙏 #HappyBirthday #MonthofProclamation #2020YearofPerfection #CELZ5
Glory to God, the lines are fallen into me in pleasant places ,yehhhhhh I have a goodly heritage.