PASTOR CHRIS TEACHING ON LAGOS TELEVISION The Word of God is a proven therapy for measurable growth and positive changes, don't miss a fresh episode of Pastor Chris Teaching on LTV, every Saturday from 6pm – 7 pm.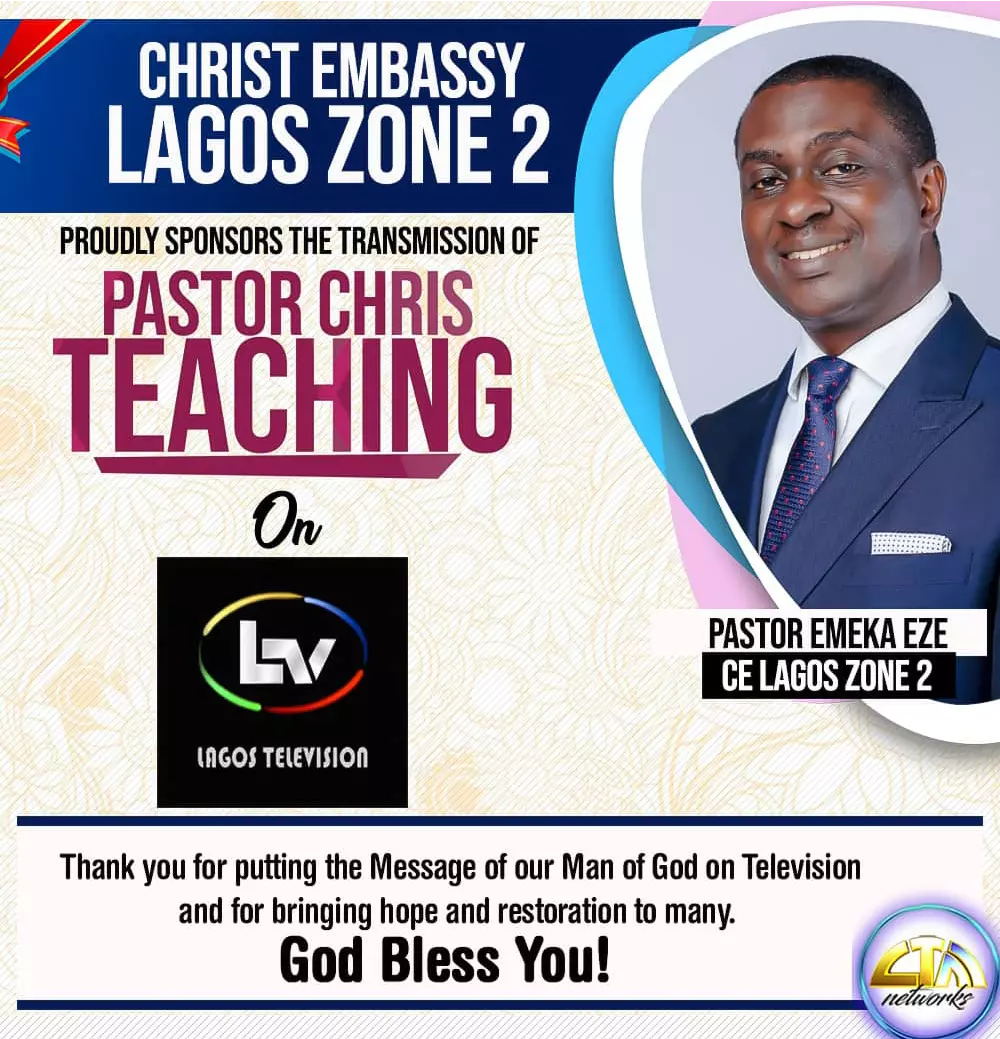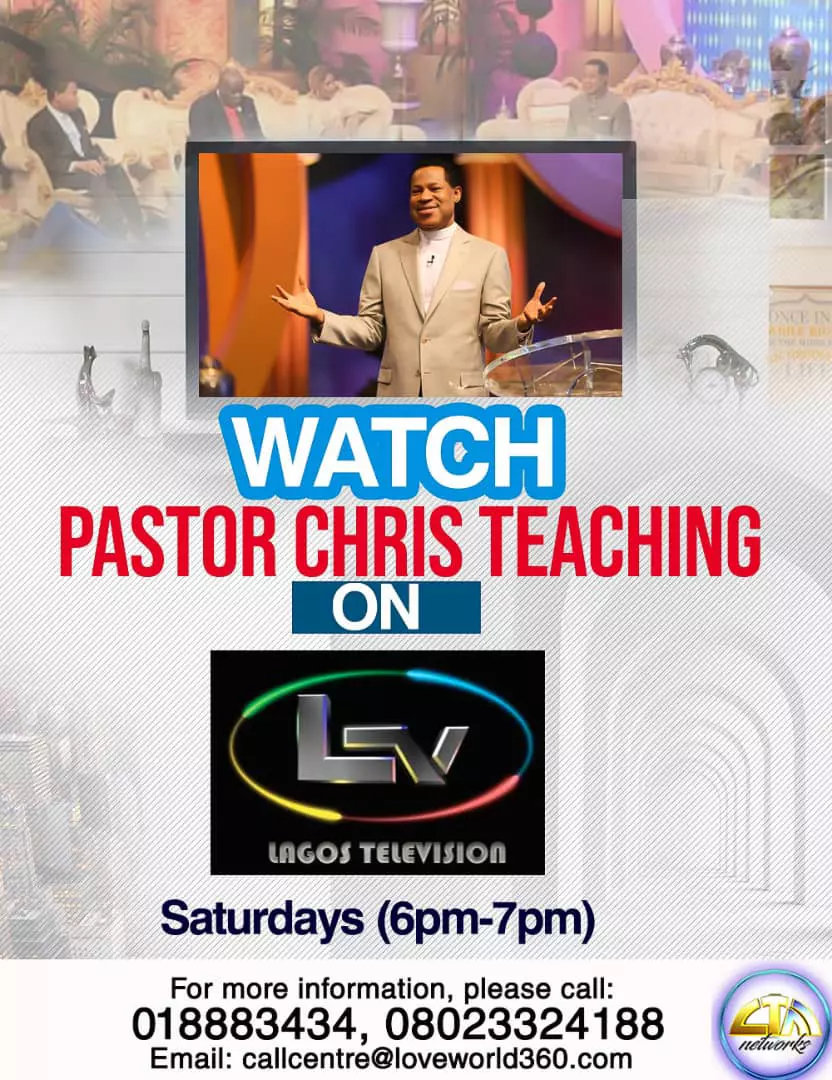 #prayingnow #pclprayathon2021 #prayathon2021 #iampriestinoffice #WEVZ1 #CENetherlandsAlmere
Birthday greetings..... Happiest birthday from the Highly Esteemed Pastor Ayo Thomas to you mummy We love and appreciate you specially. Thank you for your Labour of love #Cekatsina #MiracleArena #IconicPA #NWZ2
Happy Birthday Esteemed Pastor Josephine Osaghae, Welcome to a new level of grace as we Prepare for his coming! We love you ❤ #lln #loveworldladiesnetwork
Special birthday greetings from all of us@christembassykatsina We love you specially pastor ma.
The Truth of God's word prevails
It's just 1 day to "A Day with the Boss" and the staff members in the region are excitedly looking forward to this life changing meeting with our Regional Pastor and the Secretary General of the Loveworld Nation, Pastor Kay Adesina. We will be inspired, motivated, impacted greatly for greater achievements and supernatural accomplishments. Glorrryyyy!!! #westerneuroperegion
#NowTrending ON CeTunes 📢 "MIRACLE WORKING GOD" By CYNDY FAST DOWNLOAD : https://cetunes.org/song?id=miracle_working_god1617980534 Log on to www.cetunes.org . . . . . . #cetunes #loveworldradionetworks