SPECIAL ACKNOWLEDGEMENT! 🙌🙌🙌🙌 Thank you esteemed Pastor Karen Victor and partners in Christ Embassy South Africa Zone 4 for joining the InnerCity Mission Global Food Drive. Come March 20th, with your support, we will provide food security for needy children and families around the world. We salute you! Click to sponsor meals ➡ fooddrive.theinnercitymission.ngo/link/social #endchildpovertynow #everychildisyourchild #ICMglobalfooddrive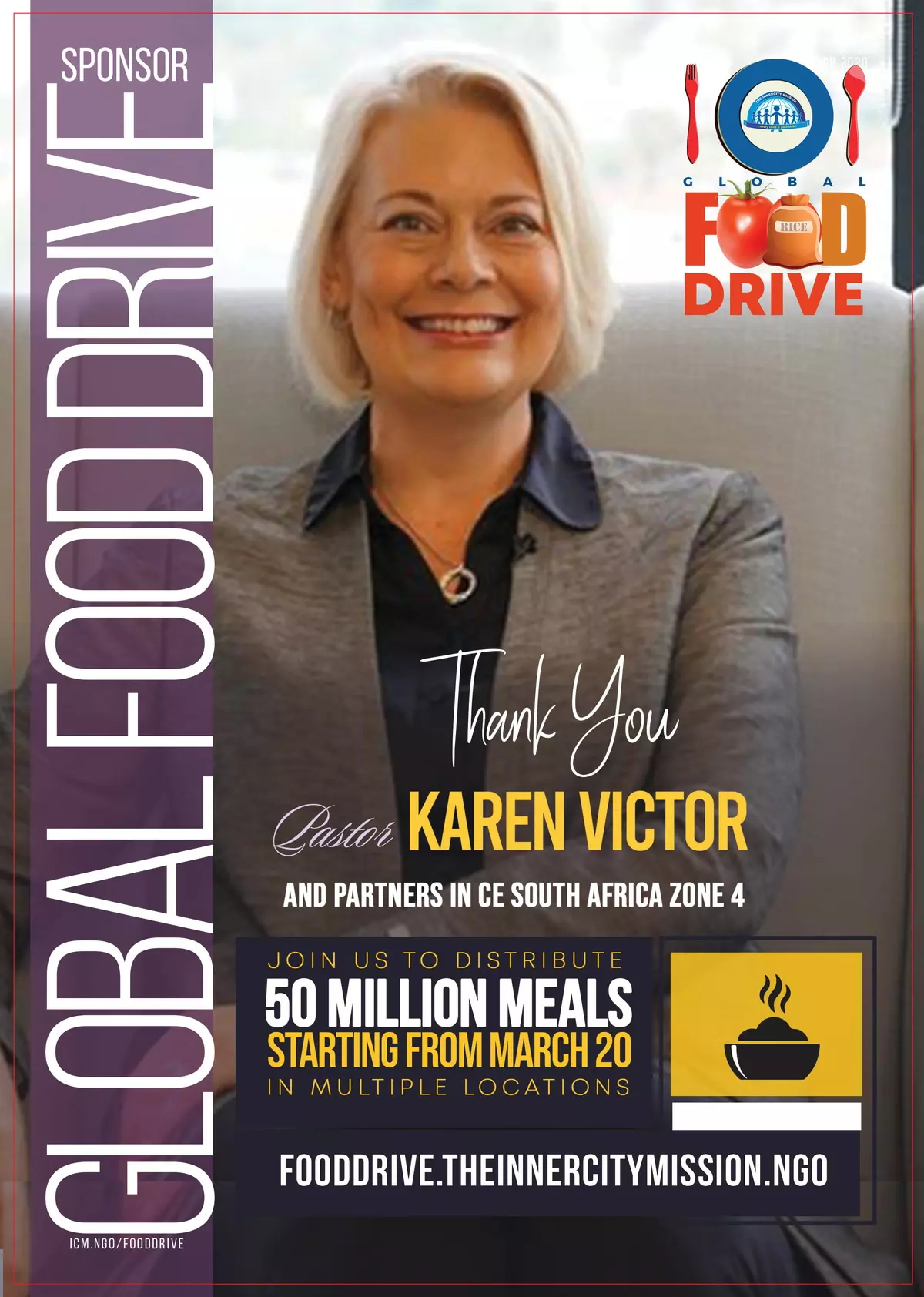 Ronke Aromolaran.
commented:
Tnk you n God bless ma. God will perfect all that Concerns you.
We are super ready!! #GFMC #CEAZ #CEABUJAZONE
The Pray-a-thon starts by changing our lives first, and the way we speak and do things. And when we are changed, the way we see others, changes too. If you haven't yet, it's not too late to join the 2020 Pray-a-thon with Pastor Chris. #PCLPrayathon2020 #PerfectTestimonies
ESTEEMED CGI DIRECTOR ARRIVES FOR CHURCH GROWTH INTERNATIONAL PROGRAM 📹 Highlights as Esteemed CGI Director, Pastor Lanre Alabi arrives for the Church Growth International program warmly received by our Esteemed Zonal Pastor; Pst. Mary Owase. #LWCGI #Cemidwestzone #UnstoppableChurchGrowth #CGI #Soulwinning
#HotDeals #Lagos- #Newyork 25 Mar - 8 Apr. Emirates N324,569. Call to book 014542837 or to #BookNPay visit link: https://cloudsurfers.ng
Happening Now... Perfection in Sportsmanship as houses get ready for March Past. Stay tuned for more Highlights. #Loveworldschoolrocks #2020Sportsday #6thInterhousesports #Excellentred #Fruitfulyellow #Completeblue #Perfectgreen
I am a partner I partner with Christ I am proud to be a partner of Rhapsody of reality the best daily devotion in the wold #Ce Scarborough #soul winning #Rhapsody of reality
Wishing myself the happiest of birthdays. On this special day, I just want to thank you God for the priceless gift of life that He has given me and for the wonderful people He has put in my life.
It's 2days to another life changing experience; The first Healing Service of the ongoing 2020 Autumn Session in Johannesburg. Be part of it through your giving. #healingtothenations #autumnsession2020