Redeemer Antonio: Get ready to shoooooooooout!!!! #SOV on KingsChat Web
Get ready to shoooooooooout!!!! #SOV #SOV2018 #ceashaiman #EWCAVZ5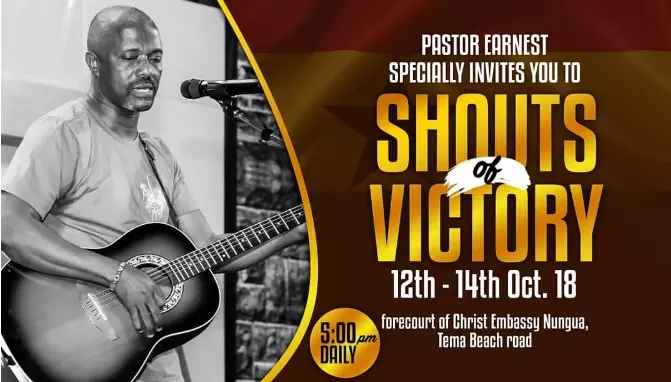 Awesome it ain't no joke #SOV #SOV2018 #ceashaiman #EWCAVZ5
Tell it on the mountain top #TEGwarinpa is set to change tge lives of thousands
And multitudes will gather for #teg2018. #TEGwarinpa
Still celebrating my special 10/10 in 1 son. I love you prodigiously! You'll walk in great places. 😘😍
We celebrate esteemed Pastor Ma. Thank you Ma for all you do in ministry and in North Central Virtual Zone 2. We love you dearly ma. Have a supernatural birthday.
Benin city is Agog..... #cemwzonederisoconcert
Happy birthday Pastor Sir, thank you for being an inspiration,a burning and a shining light in South Sudan, I love you Pastor Sir.