Rich: "That at the name of on KingsChat Web
"That at the name of Jesus every knee should bow, of things in heaven, and things in earth, and things under the earth; And that every tongue should confess that Jesus Christ is Lord, to the glory of God the Father." ‭‭Philippians‬ ‭2:10-11‬ ‭KJV‬‬ Have an awesomeness Sunday.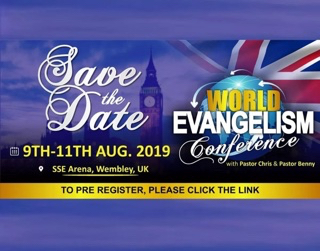 A LOVER OF SPORTS! #PDA1108 #CESULEJA1 #CEAZ
GUD MORN WEC BY PST CHRIS& PST BENNY HIN WH ARE MEN OF GOD WONDERED&SENT4RM GOD WH GAVE D SPIRIT WTOUT MEASUREဃWHERE4OUR ESTEEMED REGIONAL PST JOHN IN PROPHECY SAID:VERILY,VERILY, EXCEPT A CORN OF WHEAT FALL ON D GRND&DIE,IT ABIDE ALONE,BUT WHEN IT DIE,IT BRINGS FORTH MUCH FRUITန
2019 InnerCity Missions' Backpack event at The Varnett School in North Houston Texas was a phenomenal success thank you Pastor Mike and Esteemed InnerCity Partners of Texas Zone One . Bravo! God bless you. #cetxzone1 #cetxz1icm #backpackdrive2019 #pastormikewiggle
Another Year Greater. 11th Aug.
My Charis is 3 today! Happy birthday to the BEAUTY with BRAIN, an award receiver. Every end of school session, an award. Thank God for blessing me with a daughter full of God's wisdom and intelligence.
Highlights from 2019 InnerCity Missions' Backpack event at The Varnett School in North Houston Texas was a phenomenal success thank you Pastor Mike and Esteemed InnerCity Partners of Texas Zone One . Bravo! God bless you. #cetxzone1 #cetxz1icm #backpackdrive2019 #pastormikewiggle
2019 InnerCity Missions' Backpack event at The Varnett School in North Houston Texas was a phenomenal success thank you Pastor Mike and Esteemed InnerCity Partners of Texas Zone One . Bravo! God bless you. #cetxzone1 #cetxz1icm #backpackdrive2019 #pastormikewiggle
2019 InnerCity Missions' Backpack event at The Varnett School in North Houston Texas was a phenomenal success thank you Pastor Mike and Esteemed InnerCity Partners of Texas Zone One . Bravo! God bless you. #cetxzone1 #cetxz1icm #backpackdrive2019 #pastormikewiggle