JOHN D'GREAT & D'BLESSED: Happy birthday Sis Virtue, special on KingsChat Web
Happy birthday Sis Virtue, special Celebrations from the States to you, Thank you for your unique commitment to our Man of God's Vision. Indeed a woman of POWER GLOOORY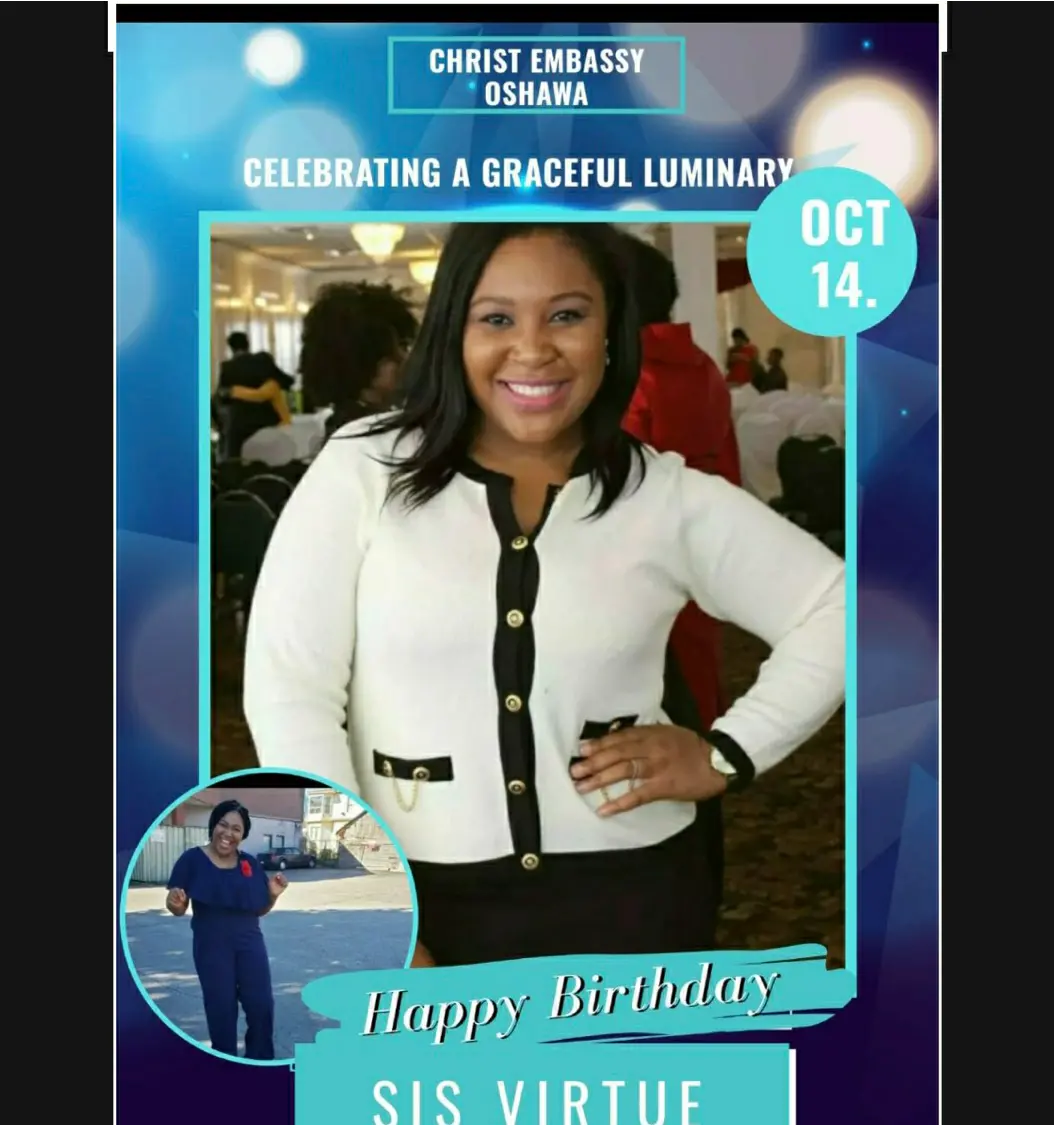 Queen IG (Virtue_D Teleios)
commented:
Oh wow thank you so much MOG God bless you richly I am blessed beyond words Amen. I receive it! I love you ever-increasingly, sending lots of love from Canada to the States.
RHAPSODY OF REALITIES - PASTOR CHRIS: *OFFSPRING OF LOVE* THURSDAY 15 OCTOBER #RoR #Proclamation #Perfection #TheNameOfJesus
I'm not envious, jealous, boastful, arrogant or haughty, but accommodating and kind because the love of God is shed abroad in my heart by the Holy Spirit. Hallelujah!
I radiate and express God's love, and with all humility, gentleness and patience, I relate with others graciously, lavishly expressing the beauty and glories of heaven to my world.
THE BIBLE CONTAINS EVERYTHING NEEDED FOR A MEANINGFUL LIFE! No one should be denied access to a Bible. #thebiblematters #takeastandforthebible #biblecelebration #internationaldayofthebible2020 #rhapsodybible
THE BIBLE CONTAINS EVERYTHING NEEDED FOR A MEANINGFUL LIFE! No one should be denied access to a Bible. #thebiblematters #takeastandforthebible #biblecelebration #internationaldayofthebible2020 #rhapsodybible
#Substitution #wordfest2 #CETonga #CESANZP
#Cmprayerandfasting #Blwcampusministryrocks #BlwZoneA
#wordfest 2 #wordfest2020 #cephzone3 #zonal church # I have taken my place in Christ, Glorrrryyyyy to God