CE Lagos Zone 3: PASTOR CHRIS LIVE GLOBAL PRAYATHON on KingsChat Web
PASTOR CHRIS LIVE GLOBAL PRAYATHON 2021. WE ARE STILL PRAYING. Picture Highlights.... Pastors, Leaders and Brethren of CE Yaba Group praying fervidly in tongues of the Spirit, declaring the name and dominion of Christ in all nations, among all peoples, and governments to the glory of God.  #PCLprayathon2021 #iamapriestinoffice #IPraywithPastorChris #ceyaba #CELZ3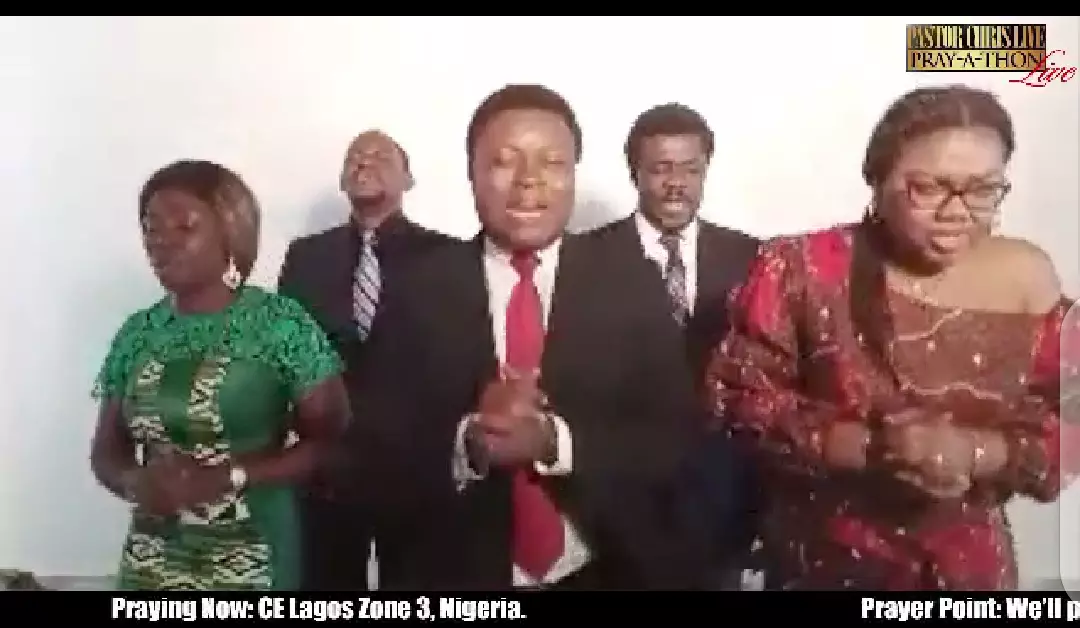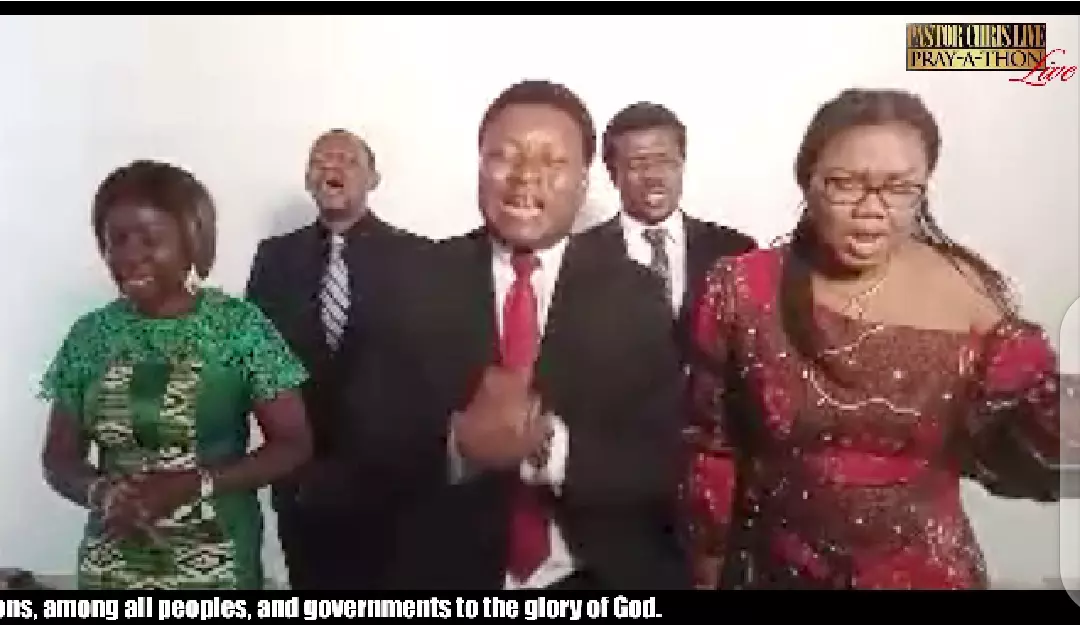 POSITIONING FOR GLOBAL IMPACT WITH OUR HIGHLY ESTEEMED PASTOR SAM Your recognition goes beyond your region .
PASTOR CHRIS LIVE GLOBAL PRAYATHON 2021. WE ARE PRAYING NOW. Picture Highlights.... Pastors, Leaders and Brethren of CE Yaba Group praying fervidly in tongues of the Spirit, declaring the name and dominion of Christ in all nations, among all peoples, and governments to the glory of God.  #PCLprayathon2021 #iamapriestinoffice #IPraywithPastorChris #ceyaba #CELZ3
HaPpy Birthday to my wonderful sister. Pure expression of love peace and joy. May you continually grow in wisdom and grace. You have all you require in this new age.. Lots of love for you 🥰🥰🎉🎂🎂
#Aheadship convention#Christembassy Abuja Zone. Grace is a software....
POSITIONING FOR GLOBAL IMPACT WITH OUR HIGHLY ESTEEMED PASTOR SAM. PHOTO SPEAKS
Sunday 24-1-2021 service at ce village.#ewcaz4.#ce village
Sunday Service Highlights LoveWorld Church Milton Keynes Rhapsody of Realities Talkshow Last words from Sister Celestine and Sister Lisa #ROR #rhapsodyofrealities #1million #loveworldmiltonkeynes #ukzone2
PASTOR CHRIS LIVE GLOBAL PRAYATHON 2021. WE ARE STILL PRAYING. More Pictures from ongoing prayer session. Pastors, Leaders and Brethren of CE Yaba Group praying fervidly in tongues of the Spirit, declaring the name and dominion of Christ in all nations, among all peoples, and governments to the glory of God.  #PCLprayathon2021 #iamapriestinoffice #IPraywithPastorChris #ceyaba #CELZ3
Today's service with the Esteemed Zonal Director of CE Lagos Zone 2 was awesome.What an impactful service. #Lwic