CE Lagos Zone 3: CELEBRATING ROYALTY! SUPER STAR NO on KingsChat Web
CELEBRATING ROYALTY! SUPER STAR NO 1! 🎊💝🎊🎀🎊💝🎊🎀🎊💝🎊🎀🎊💝 JOIN US AS WE COUNT UP TO THE BIRTHDAY OF OUR ~ HIGHLY ESTEEMED ZONAL DIRECTOR, CE LAGOS ZONE 3, PASTOR DUPE ISESELE!!! THANK YOU MA, FOR INSPIRING US ALWAYS TO BE THE BEST GOD WANTS US TO BE.💝 #10thMay #ThePhenomenalWoman #GracefulPDI #PastorDupeIsesele #CELZ3 #Celz3nity #Godliveshere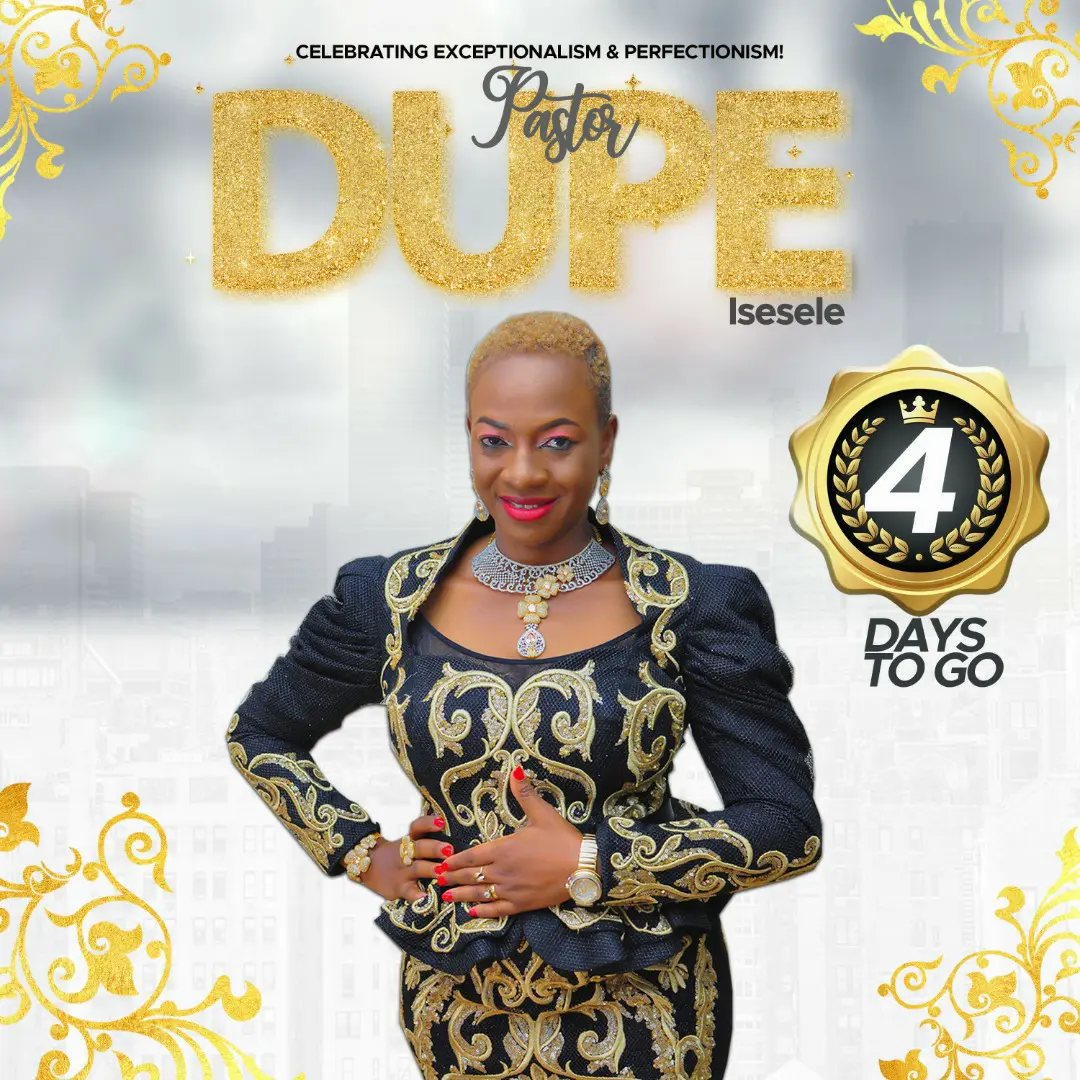 I am super readyyyyy with my celebration shoes👠👠👠👠👠 To celebrate Passion, Love, Audacious Faith, An Achiever Counting 3 DAYS to go💃 #PAwele0905 #ExcellentPAwele #celebratingextraordinarygrace #CalMC #TeamCalabarRocks
FUN TO BE WITH(No two meetings with her are alike, there is always something unique to take home) #ValiantPYA #AudaciousPYA #DauntlessPYA #LimitbreakingPYA
Every body come out ooo💃🏻💃🏻 It's *7Days to our Pastor's Golden Jubilee* 🥳🥳 I can feeeeeel it in air #PKORocks50 #CEEKITI #SWZ2 #SWREG
HAPPY BIRTHDAY DCN RACHEAL ,MA
#PKORocks50 #CEEKITI #SWZ2 #SWREG
Happy Birthday Esteemed Deacon Robert Geri Sir! The Haven Millennials Networks celebrates your excellence in leadership and the great grace upon your life Sir. We love you Dearly Sir!
Life has never been the same since I met you. Celebrating you today is just a sign of how grateful I am. #LimitbreakingDRA #Illuminating DRA #ExceptionallyGracedDRA #PreparedDRA #HavenZE7
Happy Golden Jubilee to a Phenomenal Woman of God full of Grace and Virtue. Pastor Ma, I love you so much. God continue to bless you greatly and increase you in every area of your life. Have a wonderful celebration.