Douglas Appiah: Galatians 5:22-23 But the fruit on KingsChat Web
Galatians 5:22-23 But the fruit of the Spirit is love, joy, peace, forbearance, kindness, goodness, faithfulness, gentleness and self-control. Against such things there is no law. Check yourself! Are do you bear these traits? Lets make the necessary changes! Shalom!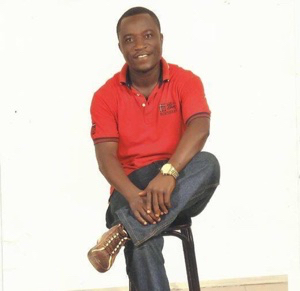 A special Happy birthday Brother Arinze, what a wonderful day to celebrate you. You are very special to God. Thanks alot for all your efforts at LCC Carletonville. I love you dearly, God bless your new age.
19 Days to go! Are you ready for this life transforming experience? #UpliftConference #CEArlington #CETXZone2 #PastorMikeWiggle
Esteemed pastor Kayode Dada blessing children at C E Ewodia
#highlights SUCCESS MOTIVATION, BLW UNIVERSITY OF EDUCATION, WINNEBA WITH PASTOR SHIRLEY ENNIN (ESTEEMED ZONAL SECRETARY) The atmosphere was charged as the Esteemed Zonal Secretary led the delegates in spirit filled worship and praise #blwghanazoneA #successmotivation #monthofministry #howIcarryoutministry #ministryinprogress #Iaminoffice
Just finished translating the book Join This Chariot, for Global JTC Workshops #howIcarryoutministry #ministryinprogress #monthofministry
Spirit in motion... In powerline and amplified grace
CELEBRATING A HELPER OF WAR! Happy Birthday Dearest Sister Nogie. Thank you so very much for all you do for the Lord. Your Passion for the work of ministry is ever so amazing. Keep Shining your lights everywhere! We love you.
Beware of fraudstar,he's a scammer. Don't click on his watsapp link.