Ptadzworld: 📜Learning and practicing to forgive on KingsChat Web
📜Learning and practicing to forgive and letting go quickly reduces the risks of your spirit being polluted by the corrupting influences we talked about earlier. You've got to forget the past and press forward in faith. Forgiving does not make you naive or deny the facts of the events that took place. It is a demonstration of your practicing the 'Wisdom of the Just'. - Anya Dara Now Sings My Soul Volume One Ptadzworld Publishers 📜 CLICK LINK BELOW TO GIFT $10 AND MORE - https://www.theinnercitymission.ngo/ptadgoldenjubilee ...And receive free copies of our new released E-Books "NOW SINGS MY SOUL " VOLUMES ONE AND TWO A SPIRITUAL GUIDE TO SOUND MENTAL HEALTH. Our visit to the Innercity Mission was greatly inspiring and impacting. We are taking our Ptad Lights Golden Jubilee Campaign to raise $100,000 to send 2000 kids back to school at the ICM to the next phase. Kindly watch out for details coming soon! Every child is your child - Pastor Chris #soundmentalhealth #nowsingsmysoluvol1and2 #bookexcerpts #mentalhealth #mentalhealthadvocacy #writerscommunity #booksforchristians #christianbookreview #christianblogger #bookstagram #writersofinstagram #mentalhealthawareness #mentalhealthmonth #mentalhealthcare #thinkgodsthoughts #mentalhealthamerica #mentalhealthuk #mentalhealthafrica #mentalhealthnigeria #mentalhealthaustralia #mentalhealthcanada #mentalhealthkenya #authorsofinstagram #bestsellers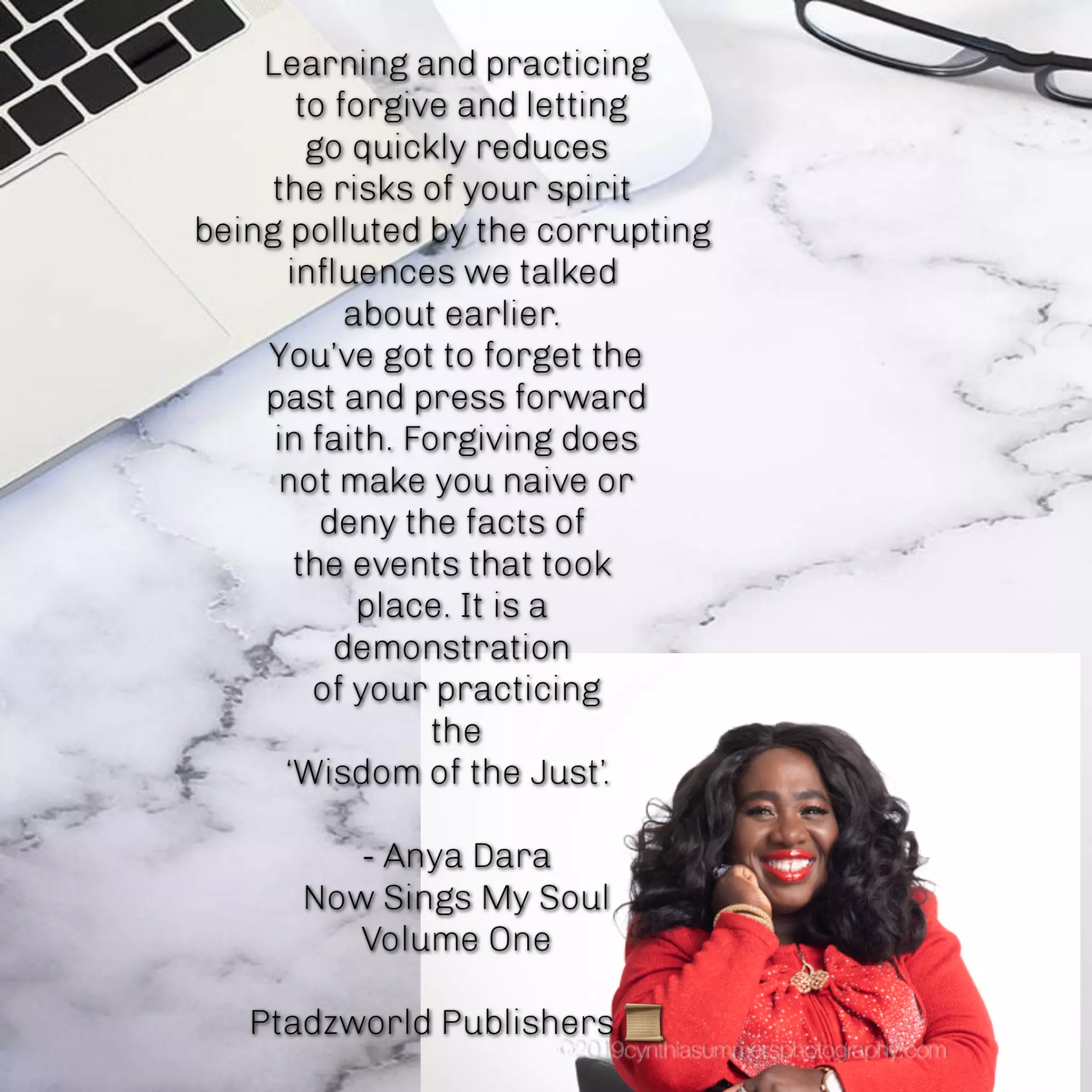 Lynn Ngwenya
commented:
GLORRRRRRRRRYYYYYYYYY!!! GLORRRRRRRRRYYYYYYYYY!!! GLORRRRRRRRRYYYYYYYYY!!! Quintessential!!!!!!!.Yes Pastor Ma!!!, a polluted spirit is unhealthy and toxic to one's health because of all the burden of the pollution and contamination it carries. It's really heavy stuff that affects mental health.
It's our set time for a change
📜"Doesn't matter how you were born or the circumstances of your birth. What's important is that you are here now. God sure has an amazing plan for your life. Find and fulfill His Will and history won't even matter anymore...." -Anya Dara Now Sings My Soul Volume One Ptadzworld Publishers 📜 CLICK LINK BELOW TO GIFT $10 AND MORE - https://www.theinnercitymission.ngo/ptadgoldenjubilee ...And receive free copies of our new released E-Books "NOW SINGS MY SOUL " VOLUMES ONE AND TWO A SPIRITUAL GUIDE TO SOUND MENTAL HEALTH. Our visit to the Innercity Mission was greatly inspiring and impacting. We are taking our Ptad Lights Golden Jubilee Campaign to raise $100,000 to send 2000 kids back to school at the ICM to the next phase. Kindly watch out for details coming soon! Every child is your child - Pastor Chris #soundmentalhealth #nowsingsmysoluvol1and2 #bookexcerpts #mentalhealth #mentalhealthadvocacy #writerscommunity #booksforchristians #christianbookreview #christianblogger #bookstagram #writersofinstagram #mentalhealthawareness #mentalhealthmonth #mentalhealthcare #thinkgodsthoughts #mentalhealthamerica #mentalhealthuk #mentalhealthafrica #mentalhealthnigeria #mentalhealthaustralia #mentalhealthcanada #mentalhealthkenya #authorsofinstagram #bestsellers
How Great are you Lord, Thank you Lord for MY Today, Tomorrow & Forever More.
Happy birthday Esteemed Pastor ma You are beautiful in all of your ways You inspire me and I admire you a lot May your inspiration never cease...its 1000x greater as declared by our Man of God. I just love you ma.
You: Happy many many gracious years ahead dearly esteemed Pastor ma, thank so immensely for all you do for the gospel of Christ and the ministry @ large. #KeepingMovingMa
Happy birthday to my dear Esteemed and Excellent Deacon IK Osazuwa. Congratulations on the glorious occasion of your birthday. Thank you for all that you have done and continue to do in the cause of the Glorious Gospel of our God and in the increase of our Loveworld nation.
Happy Birthday to our Director of Programs & Director of Corporate Affairs, The Highly Esteemed Pastor Ifeoma Chiemeka. We celebrate your selfless commitment and dedication to the gospel. We love you dearly!